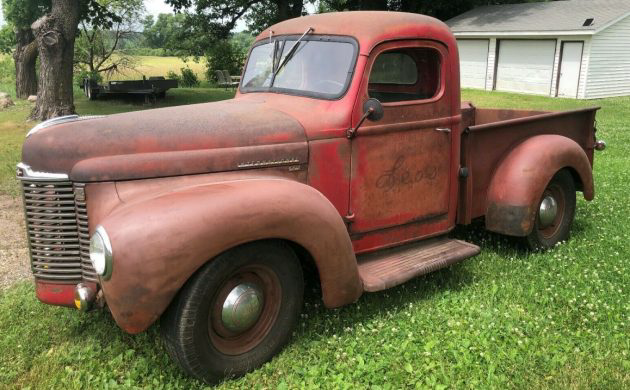 When we think of post-war pickups, the big names usually come to mind first. Ford, Chevy, Dodge…but International doesn't usually roll off the tongue. This running, driving example is up for sale here on eBay out of Richmond, Minnesota. Let's thank Ikey H. for the tip, and look closer at this interesting International!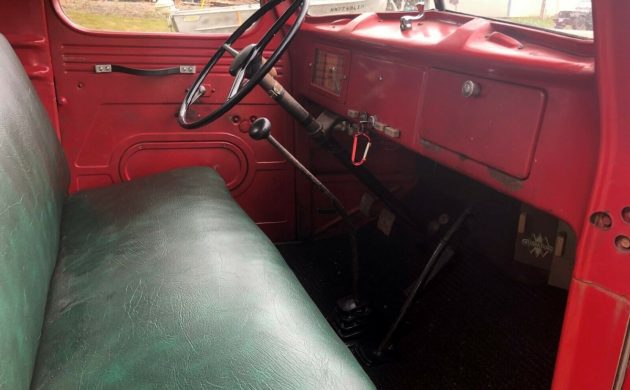 While International (now Navistar) dates back to Cyrus McCormick's grain-harvester days, they didn't make passenger vehicles until about 1907, and trucks began rolling out two years later. Their trucks were some of the most durable, easy-to-fix, and affordable trucks on the market at the time.  Specific to the example presented, the '47 through '49 models were the first post-war production, boldly hanging onto pre-war styling when their contemporaries were making more modern-looking units. 122,000 of the KB-1 1/2-ton and KB-2 3/4-ton units sold in those first two years, regardless of that dated appearance, powered by the "Green Diamond" six-cylinder, 214-cubic-inch, 82-horsepower engine.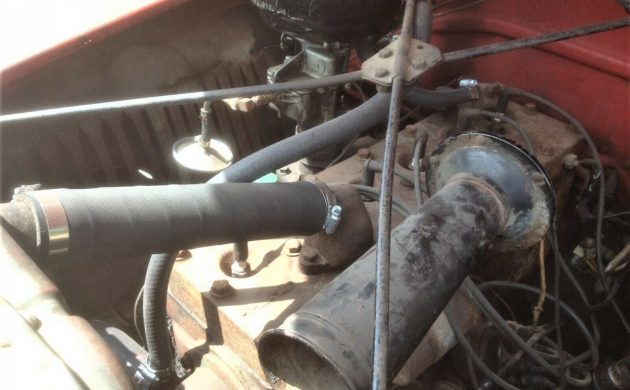 We look now at the truck for sale, and we can see one that looks pretty decent for the age. The seller tells us that it's only traveled 37,000 miles and that it runs and drives. Apparently, everything works, including the heater and lights, and it has a crank-open windshield, which sounds pretty cool. We see in the pictures that there appears to only be surface patina, but no real Tinworm effects. The interior looks great, as compared to some that we've seen in recent finds. We also notice the word "Leo's" on the doors, with some previous signage underneath.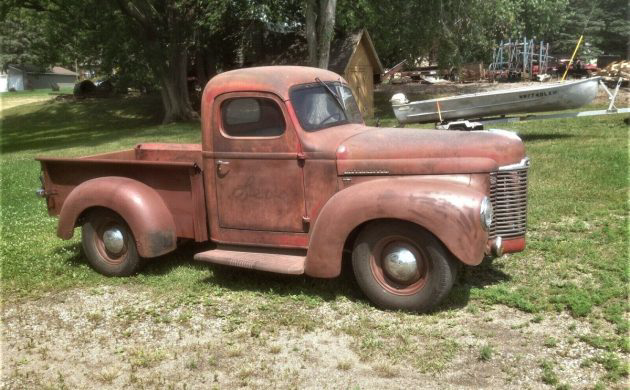 All together, it looks like a really neat truck! The patina, the good mechanical condition, the idea that there might be a story behind "Leo's"…it all adds up to something rather interesting and unique – and I'm all about the interesting and unique of the Automotive world. That's what I think, what do you think? Let us know in the comments!