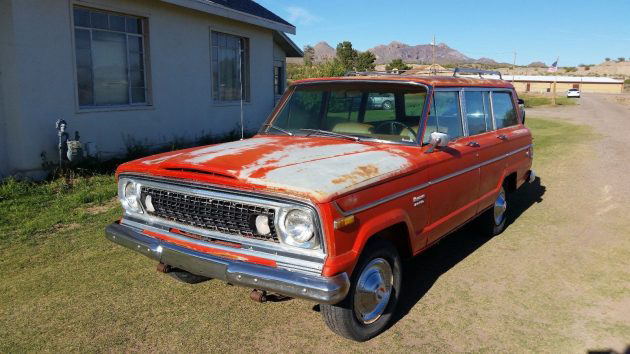 We'll get to the post title in a moment. Meanwhile, this neat looking, oozing with the p-word Jeep Wagoneer is listed for sale here on eBay, with bidding starting at $5,000 and a buy it now being set at $7,500. It's located in dry Las Cruces, New Mexico, which had me hoping at first for a lack of rust. Oh well, so much for hoping.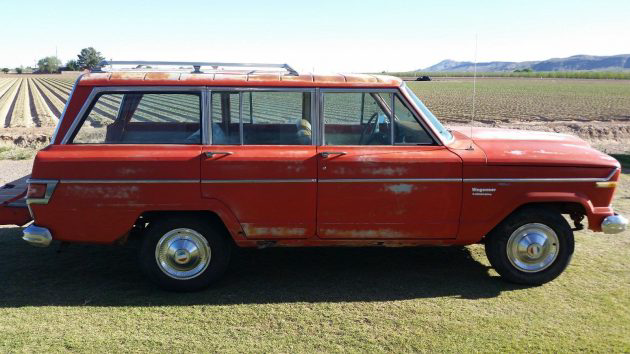 A quick look at the rocker panel will end any thoughts you might have of no rust. The seller describes lower body rust which unfortunately on these vehicles may mean a lot of issues under the body. Only a good inspection would tell you for sure.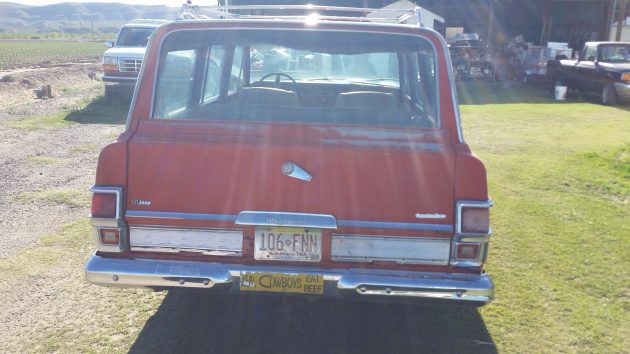 Ok, you've waited long enough. According to the bumper sticker, "Real Cowboys Eat Beef." I guess vegetarians aren't welcome to buy it? Personally, I wouldn't let it stop me! The seller tells us that they are selling the vehicle for a retired friend, and that it has 71,000 miles on it. They also state that the headliner is damaged, the seats have wear and the tires are somewhat dry rotted.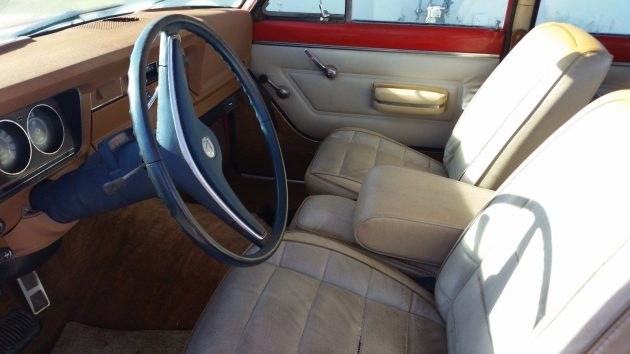 Considering the age and the sun in New Mexico, I'm actually pretty pleased with the looks of the interior, including the dashboard. The seller shows the air conditioner and that the big Jeep has power steering, power brakes and still has the factory radio. The truck has been sitting for a while, but does start and drive.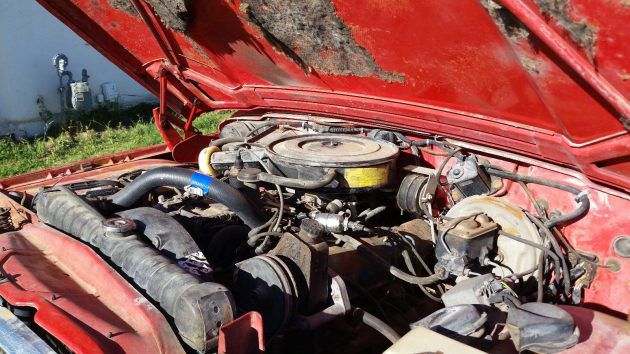 Here's the factory 360 V8, which has plenty of power to pull even this heavy vehicle around. Personally, I like the styling of these earlier, clean-sided Wagoneers as opposed to the wood grained later ones (although they have some excellent points in their favor as well).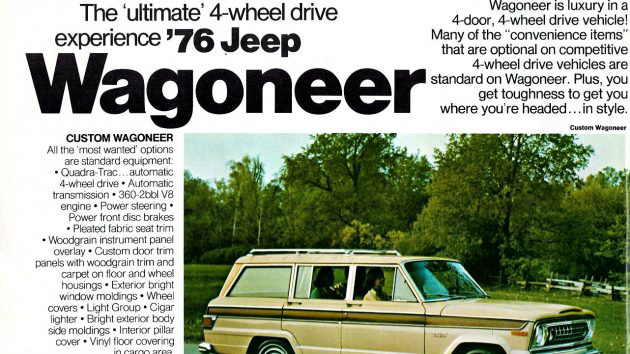 In 1976, Jeep described the Wagoneer as the "ultimate 4-wheel drive experience." How do you feel about that statement? Is this your ultimate 4WD SUV?