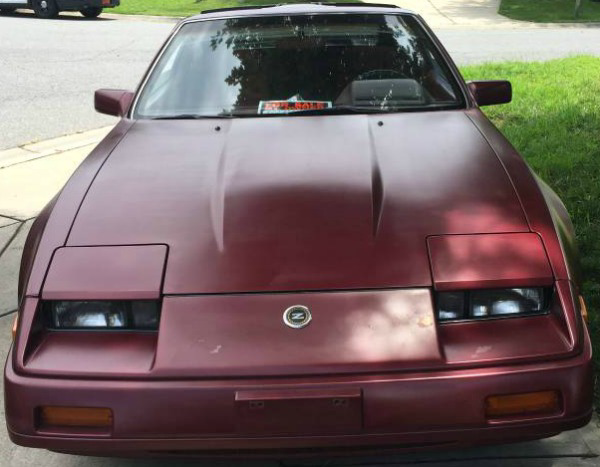 I always found it funny that cars from different countries usually reflect the cultures of their homeland.  American cars are usually simple, reliable, and a little overweight and overbuilt.  German cars are usually perfection centered, heavily engineered, and fairly complicated machines for the jobs they perform.  English cars are rather simple, rugged, small, and haunted by ghosts at times (ever worked on anything with Lucas electrical components?).  Japanese cars, despite their early reputation for copying everyone else, have their own style.  They usually rely heavily on electronics, and they look, well, Japanese.  You can't get much more Japanese than this 1986 Nissan 300ZX found on craigslist in Concord, North Carolina with an asking price of $4,000.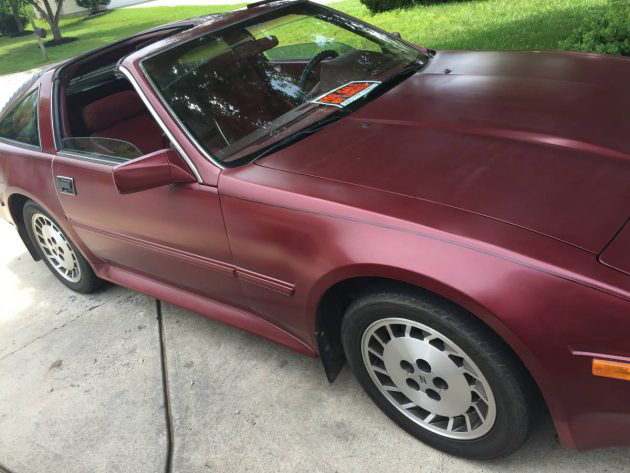 These cars were the direct ancestors of the early Datsun 240z.  The 240 was the right car at the right time to establish Datsun's sports car credentials.  Powered by an inline six cylinder, backed up by a four speed manual gearbox, and wrapped in a beautiful body, Datsun had a hit on their hands.  Unfortunately for purists, the marketing department got involved.  Over the years, the 240 became the 260z, which weighed a little more and they added a 2+2 version. Then, it became the 280z. The 28z morphed in to more of a personal cruiser than a sports car, and the amount of electronics in the car rose with the weight and complexity.  Sort of like that cheerleader that you were crazy about in high school.  By the ten year reunion, she just ain't the same girl anymore for a variety of reasons.
Nissan, which was what Datsun was called in all markets after about 1985, finally came out with a successor in the 300ZX for the 1984 model year.  This was a totally new car, and the legendary inline six cylinder was replaced with a more modern V-6.  The body was sleeker, and the cars were almost back to being a sports car.  The interior still featured more electronics than was necessary, but Nissan could be forgiven for this.  It seems that every car buyer in the 1980s was jealous of space shuttle commanders, and they all wanted a ton of electronics and digital readouts in their grocery getters.  Some cars, including some models of the 300ZX, actually talked to you instead of making annoying beeping noises.  That took some getting used to!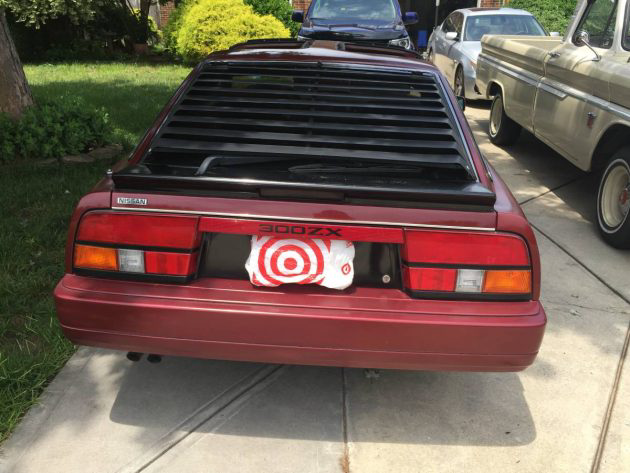 For what it is worth, Nissan did a really good job creating these cars from a clean sheet of paper.  They were basically the equal of the other sports cars of this type that roamed the Earth back in those days.  The car featured here is a good example of these neat sports cars.  While it is not a turbocharged model, the V-6 in these is plenty capable of spirited running.  The car also has a five speed transmission instead of the automatic that most buyers of these cars preferred.  Another neat option is the T-tops, which make the car look even better.  Speaking of looks, it appears that someone repainted the car in the past, but something went wrong.  The car was left with a satiny finish, and the finish is coming off the nose in a few areas.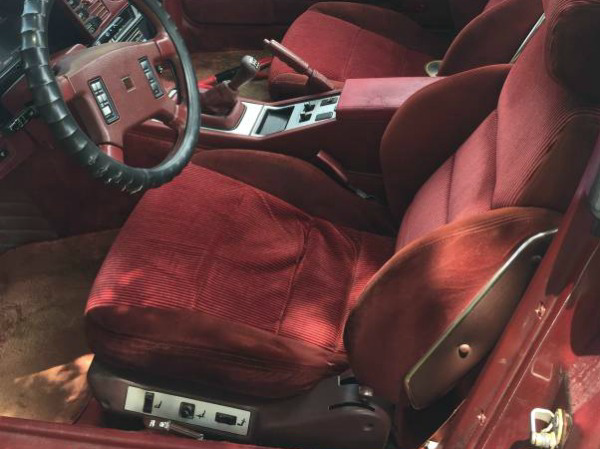 Inside, despite a little loosening of the seat material, the interior looks great.  I am amazed that the red fabric has not faded excessively, especially since those wonderful T-tops do such a good job exposing most of the seat to light.  The dash looks to be a bit faded, but I can't see any cracks or rips anywhere.  For its age, the car has held up well.
The owner claims to have put a lot of work into this 160,000 mile car.  His list of larger items replaced include the alternator, radiator, water pump, ball joints, tie rod ends, struts, brakes, and the muffler.  Smaller items include hoses, belts, and probably more than one battery.  While it is a high mileage car, it is a good example of how good a Japanese sports car can be.  People loved these cars when they were new, and there aren't a whole lot of good examples left cruising around.  While the market is very fickle lately, I think finding and keeping a well kept Japanese sports car is a solid investment.  People just love Japanese style, and this car is a good example of their quirky goodness.