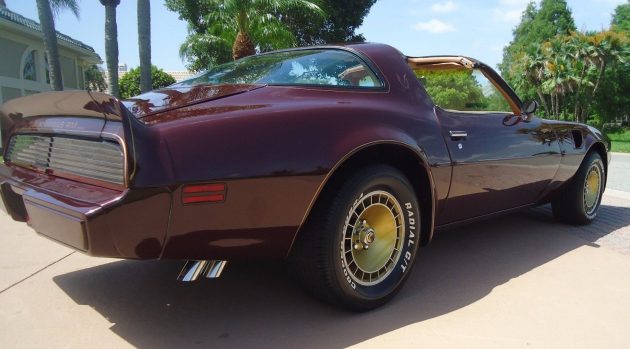 The Pontiac Trans Am is fairly ubiquitous in black with gold trim. However, this example wears a shade of deep burgundy not often seen, and it looks surprisingly good with the gold Turbo-fan style wheels. Condition is said to be excellent with low-ish mileage of 65,661, and the seller is offering free shipping to the lower 48. Find it here on eBay with a Buy-It-Now of $18,500.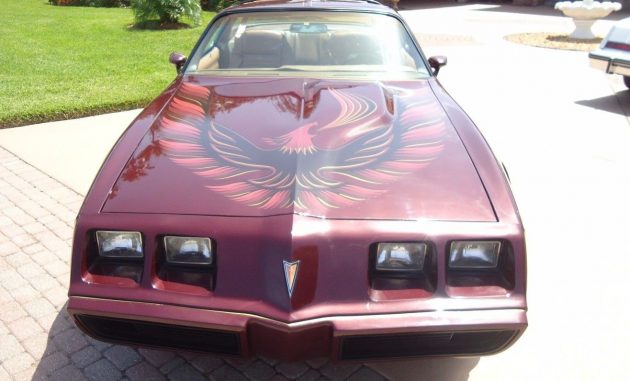 The listing reads as if this is original paint but the seller doesn't include a photo of the cowl data tag to confirm. VINs on this generation Pontiac don't help to decode options and colors, so we'll leave it to our readers to validate the originality of this unusual shade. Hood graphics are sharp and the seller claims the biggest cosmetic flaws come down to road chips on the front end. Gold accent striping works well here, as do the meaty white-letter radials.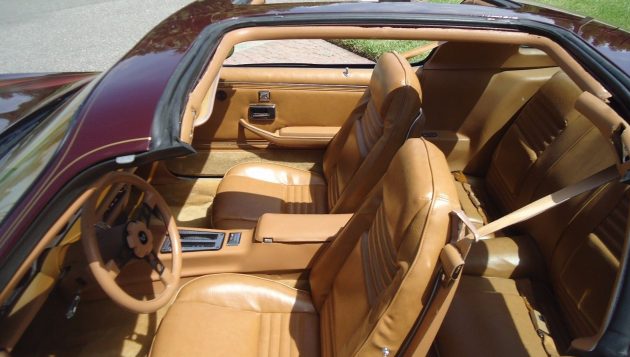 The camel interior completes the random assortment of color choices that actually work quite well together. The Trans Am retains its original interior with full power options, and the presence of t-tops hasn't wrecked any obvious havoc on the dash pad or seat seams. The t-top bags are included, as is the build sheet. The seller encourages potential buyers to view the Trans Am in person and bring their mechanic, which exudes some level of confidence in the vehicle.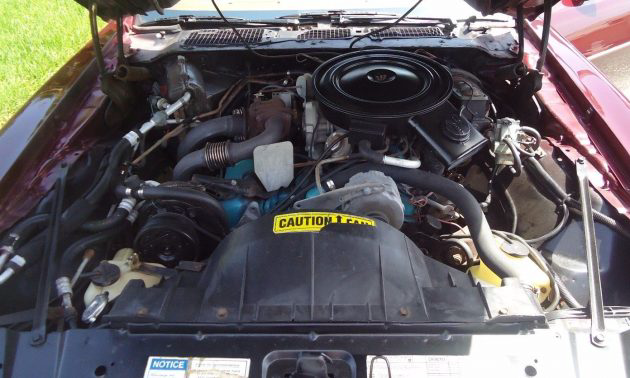 The turbocharged 301 generates more criticism than praise, despite the fact it was heavily engineered to push out close to 400 lb.-ft. of torque. Horsepower was ranked significantly lower, and perhaps partly to blame for why this unusual mill saw only two years of production. That said, the inner fenders reveal color consistency, so perhaps this unusual color is indeed as the factory intended. While it's far from a fitting tribute to the Bandit, its originality is worth preserving.