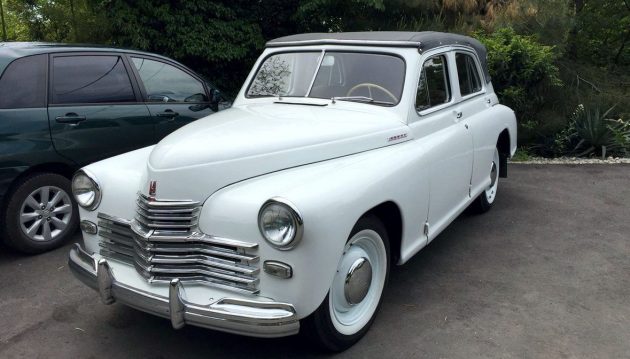 It's been a while since I've written about a Pobeda and this one certainly deserves attention. Why would anyone in Russia want a convertible? Work started on the Pobeda during the war and was one the first Russian-designed cars. The front suspension and perhaps the unitized body were influenced by the 1938 Opel Kapitän, but the body design was Russian and used Russian body dies. The "Ponton" or slab-sided styling ahead of several American car companies. They had electric turn signals, electric wipers, a radio, hydraulic brakes and other modern features. So, why a convertible? They certainly didn't sell well and were only produced from 1949 until 1953. It's said that the Russians sheet metal production was limited due to war damage and a convertible was one way to use less sheet metal. This rare convertible is listed on eBay with current bidding not much over $1000 at this time with no reserve. But before you start thinking what a great deal this is, you either have to move to Russia to enjoy it or have it shipped from Sochi, Russia.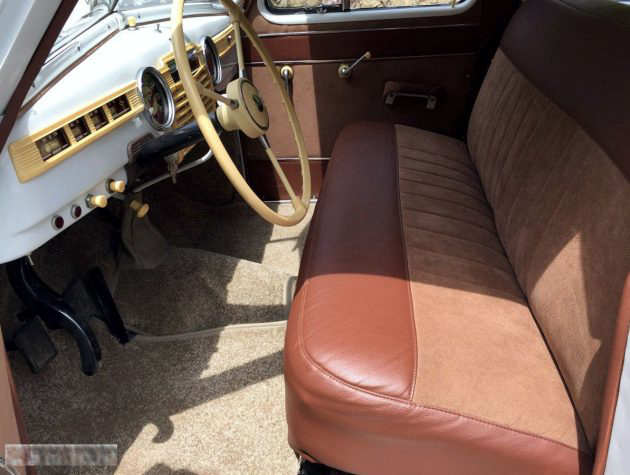 This Gaz was restored 3 years ago and the car was displayed, so the interior is in great condition.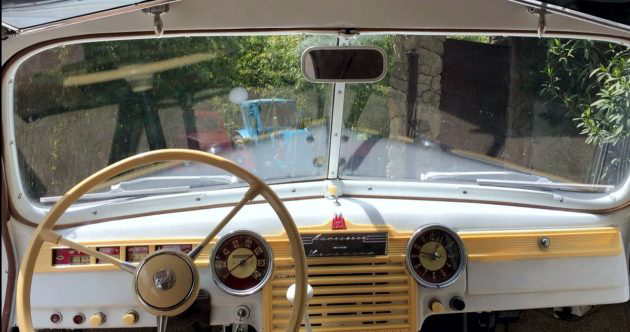 The unusual layout and color combination make this dash, well, unique. It does look nicely restored.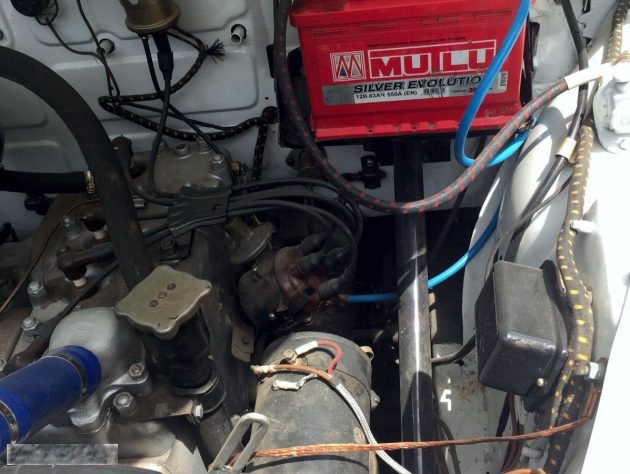 That's a 50 horsepower flathead four. It's a bit dusty and there's a little seepage around the head bolts, but it looks like a nice restoration overall.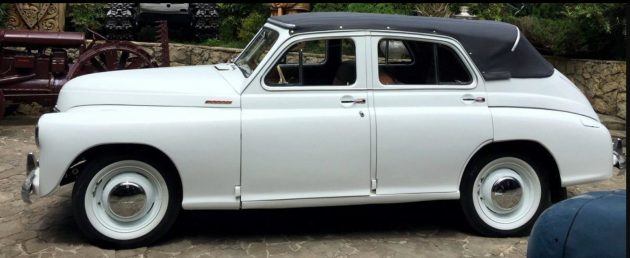 It is a cute little car and would leave most folks puzzled at any car show. The body panels were formed on wooden bucks, so the fit is not great. It almost looks like a miniature die cast model. I can't imagine any of our readers will be bidding on this, but you never know. I hope any bidders will have read the entire description and read that the car is not really in Minneapolis, Minnesota, as stated but really is in Russia as revealed later in the description.