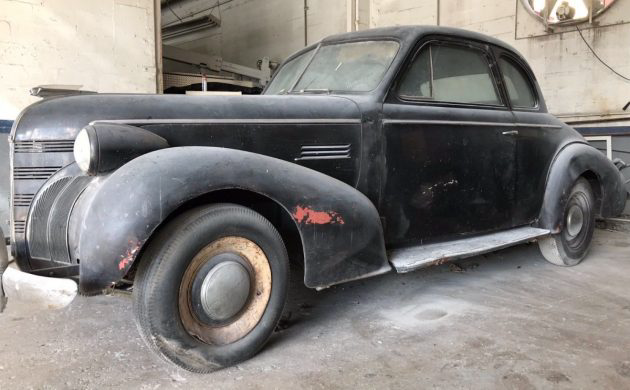 Finding a prewar car in original unmodified condition is uncommon, finding one that is complete and rust free is even more uncommon in my opinion. This 1939 Pontiac has obviously been in storage for a while and may look a little rough around the edges, but upon closer inspection, this car is in excellent original condition. The seller makes the bold statement of  "No rust ANYWHERE". If the claim is true, this is a chance to own a unique classic car for a reasonable price. Find it here on eBay in Hialeah, FL with bidding up to $5,350 and a BIN of $7,800.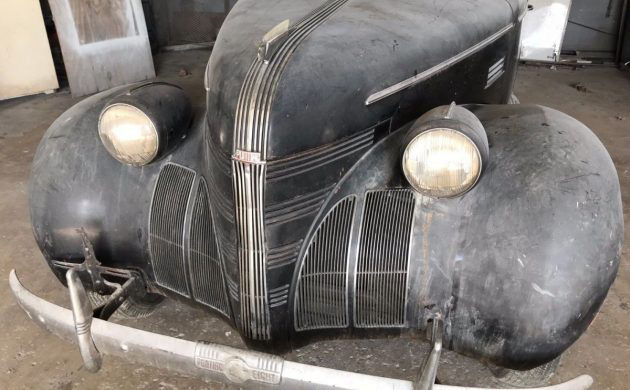 1939 was a good sales year for Pontiac, they revised their model lineup and sales were increased from the previous year. The increase in sales was partly due to the "quality six" model, which was basically a '39 Chevy body with a Pontiac front end powered by a six-cylinder engine. This model appealed to the buyer that wanted to treat themselves to something just a little nicer than the Chevrolet. If you wanted to move up another level, the car we have here was probably for you. This coupe is the Deluxe 8 model powered by the smooth Pontiac inline-8 powerplant. I picture this car being the one in the showroom that got the customer hooked before they walked the lot and opted for the more sensible six-cylinder model.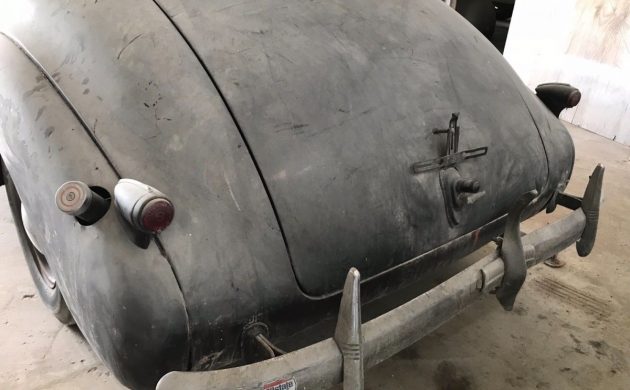 Some elbow grease will go a long way with this car. I have a feeling the paint would present a nice shine with a careful polishing. The ad does not give many details, the seller focuses on originality and says it runs. The car is very complete with all of the trim still in place, there is no rust anywhere according to the seller, let's hope this is true. Mileage is listed as 122,328. Although it looks rough, its been loved by someone if it has made it this long and remained in this shape, the seller says the car has always been garage kept. I wish there was more history on this one, maybe the seller has more details for the buyer. Whenever I see a car like this I always wonder where it was during pivotal points in history like the attack on Pearl Harbor, when the Atomic bomb was dropped or when Kennedy was assassinated to name a few.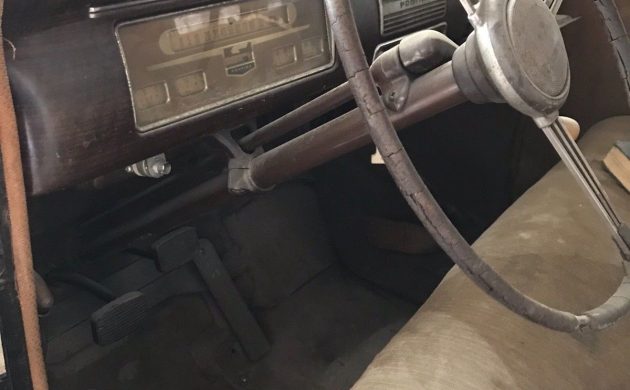 The originality continues inside, from what we can see things look to be very complete. The dash and gauges seem to be in excellent shape, the steering wheel and seat may need some work. Let's hope the new owner can appreciate this one and keep it as original as possible while making it a roadworthy car. This would be a great car to have fun with on the local car show circuit, or it would make a great period correct car to be used in a movie. I personally think the price is very reasonable on this one, but the style is not for everyone. Let's hope it finds the right owner that will keep it out of the Hot Rod shop.