The trouble with vintage commuter cars is most have rusted to death or been swallowed up by one too many potholes. Fortunately, someone out there took great care of an all-but-extinct 1982 Plymouth Champ, yet another hybrid of the Mitsubishi-Mopar brotherhood of the 80s. Find this completely stock albeit twin stick-less example here on eBay with an opening bid of $2K and the reserve unmet.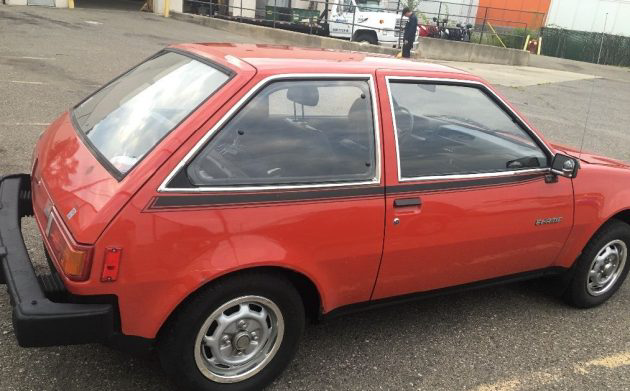 The one everyone always crows about is the genuinely slick GTS Turbo, which is rarer than hen's teeth to find on the road today. Those came with an unbelievably trick "twin stick" transmission with a two-speed transfer case. This is much more plebian "E" or "DL" model, replete with steel wheels, a conventional manual transmission and no radio or A/C.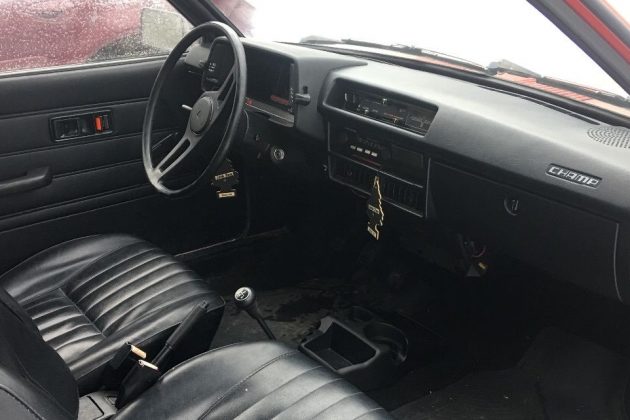 The interior presents amazingly well for an economy car of this vintage. Clean floors, untorn seats / dash pad / door panels that still retain plenty of shine – how does such a cheap car survive so well? The seller doesn't necessarily have a great grasp on eBay listings, as the mileage listed of "33" is likely inaccurate, and he also included his personal phone number for all the world to see. Anyhow, the originality of the interior is a definite plus.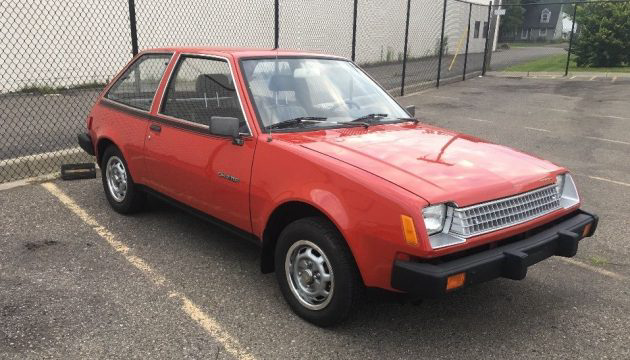 To my eyes, the paint is a touch too shiny to be original. That said, the federally-mandated safety bumpers are still lustrous and the steel wheels show no signs of the typical rust you'd see on a car from the Midwest. This Champ won't get you anywhere fast, but its impressive fuel economy will make for a cheap ride. Placing a reserve on a car like this may stymie interest, so hopefully, the number isn't too high.