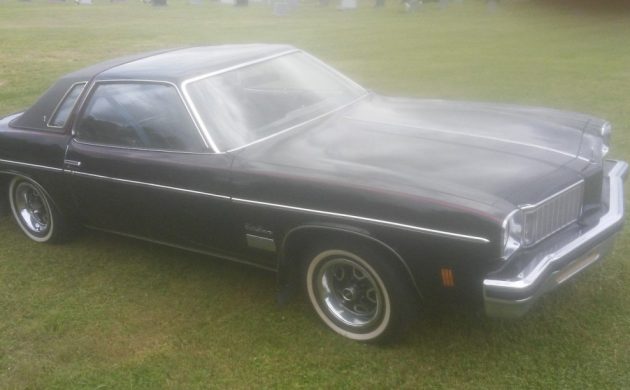 This Oldsmobile Cutlass is an interesting car. It is a fourth generation car and until recently it has been sitting idle. Prior to the current owner bringing it back to life it hadn't run since 1994. It is for sale here on eBay with a clear title. Located in Scranton, Pennsylvania, the owner has set an opening bid of $6,500 but there are currently no bids.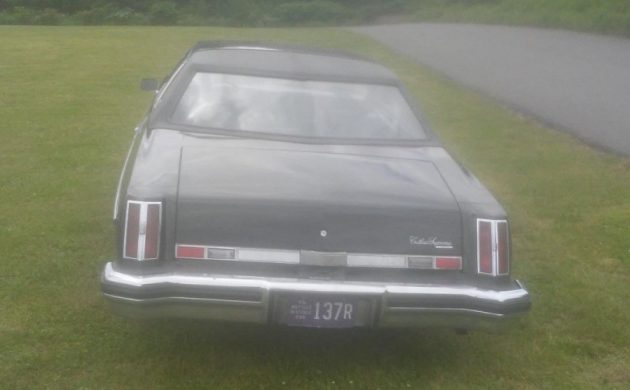 It feels like the photos for this one have been taken through a soft focus filter. They make for interesting photography, but make it harder to pick out details and potential issues. From what we can see though the car looks to be in pretty reasonable condition. The paint has a decent shine to it and looks to be rust-free as near as we can tell from the photo. When I first looked at the trunk I thought that there may have been some issues with the finish, but I think that it's actually a reflection of the clouds above the car. By the way, those nice looking white wall tires are brand new.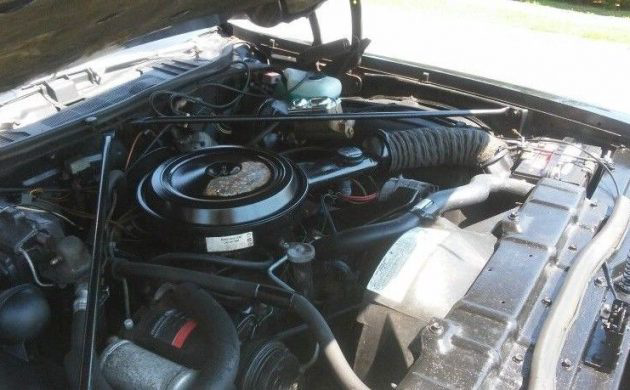 Under the hood is the 260ci V8. This engine was an addition to the Cutlass range for 1975, and was adopted as a compromise between V8 power and economy following the 1970s oil crisis. Sadly these engines were strangled by the introduction of catalytic converters and unleaded gas in 1975, so they never got to show their full potential. When the seller revived this Olds he performed a number of sensible jobs on it. As well as the previously mentioned tires he added new brakes, radiator, master cylinder, hoses, belts, battery, and gave it a tune up and oil change. The Cutlass is also fitted with air con.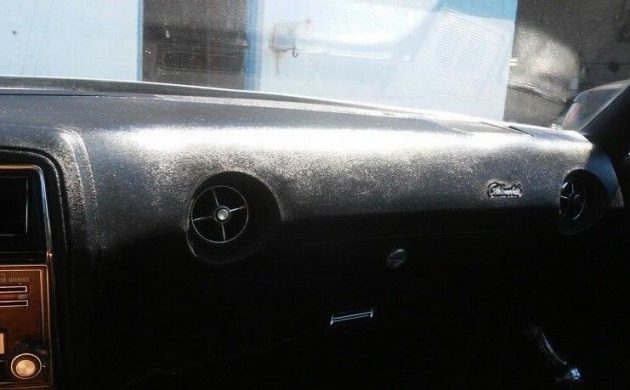 And now a lesson in how to not photograph an interior. What we get is this shot and one of the driver's door card, which looks to be in good condition. All that we can tell is that this section of the dash pad is free of cracks and has a nice shine. Unfortunately there is no mention of the condition of the interior in the ad, but I would expect it if the owner's claim of 30,000 genuine miles is correct it should be in good condition. We do know that it is fitted with a bench seat, so the swivel bucket was not ticked on the options list.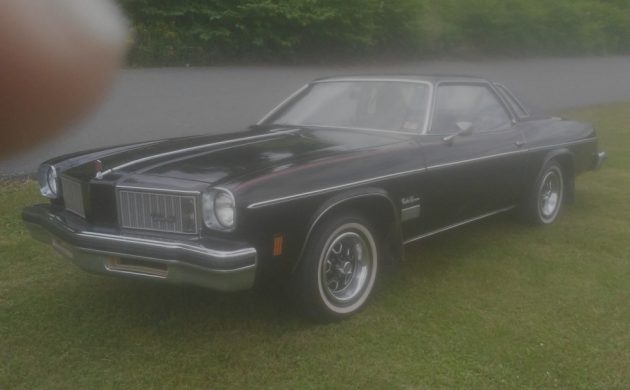 This Olds is quite a nice car that would be made all the more appealing with better photos. It appears to be in good condition. Being the 260 V8 could be seen as either a blessing or a curse. The smaller capacity V8 should greatly enhance economy, but the lack of capacity may undermine its street cred. The opening bid amount seems to be fair, especially if that mileage can be verified. Is this a car that would interest you, or does it just lack the muscle to make it appealing?