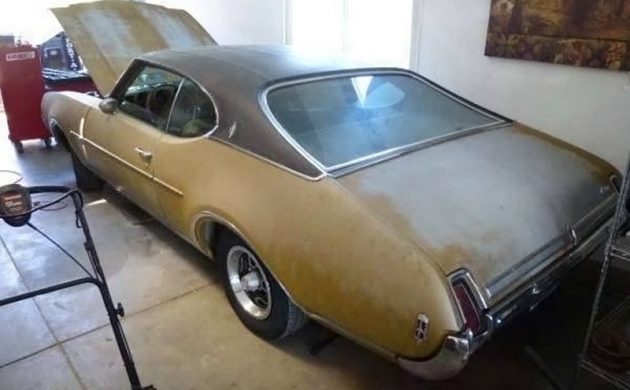 Oldsmobile had a major hit on their hands with the redesigned Cutlass in 1968. Actually, all of GM's A-body cars were redesigned but if you were an Olds fan, you were focused on the new Cutlass. This solid survivor 1969 Oldsmobile Cutlass Supreme can be found posted here on craigslist in Westminster, Colorado, just north of Denver. The seller is asking $7,500 firm. Thanks to Gunter K. for sending in this tip!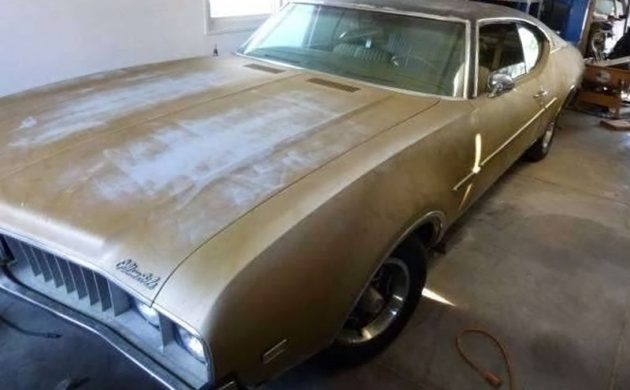 It's hard to argue with the 1968 and 1969 Olds Cutlass for me, with the 1968 grille and wide headlight configuration edging out pretty much every other year. But, the 1969 model would be my personal second choice and finding a car as solid as this one is would possibly even take precedence over trying to track down a '68 in this condition. This car appears to be rock solid and that isn't a small factor when finding a vintage vehicle. Hagerty is at $8,100 for a #4 fair condition car and $12,100 for a #3 good condition car.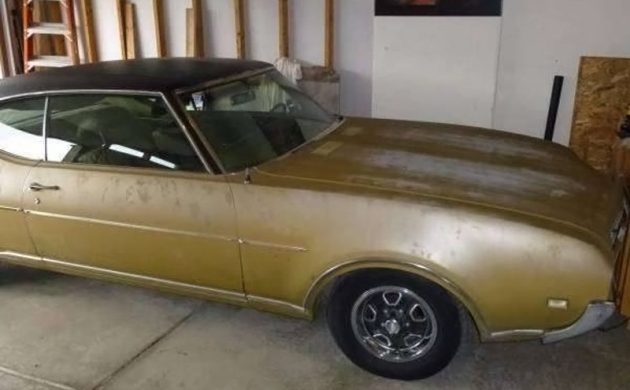 The third-generation Cutlass was made between 1968 and 1972 and GM's A-body cars also included Oldsmobile's F-85 and 442, the Buick Special, Skylark, and GSX, Pontiac's Tempest, LeMans, and GTO, as well as Chevrolet's Malibu and Chevelle, among a few others such as the El Camino/Sprint and Canada's Pontiac Beaumont. This is the top trim level Cutlass Supreme which was above the base F-85 and mid-level Cutlass S. The 442 was a separate model by this time.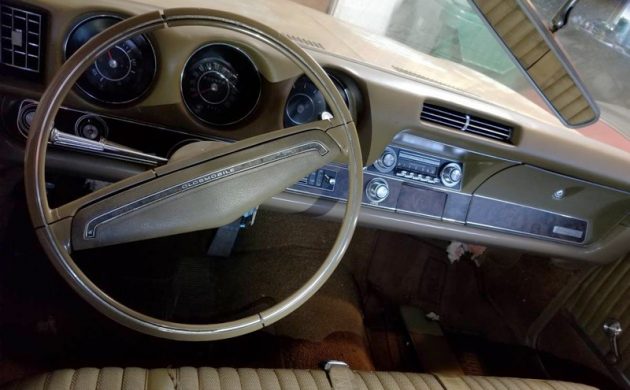 The seller has provided a few underside photos which show the amazing condition of this car overall. Look at those rocker panels, they look as solid as the day this car left the factory in Lansing. But, there are a couple of areas that need work, and they mention some bubbling under the vinyl top. The interior has a few issues with some cracking in the steering wheel, but the dash and seats look great to me for the most part. The seller mentions that the headliner needs help so there's a bit of work to do inside.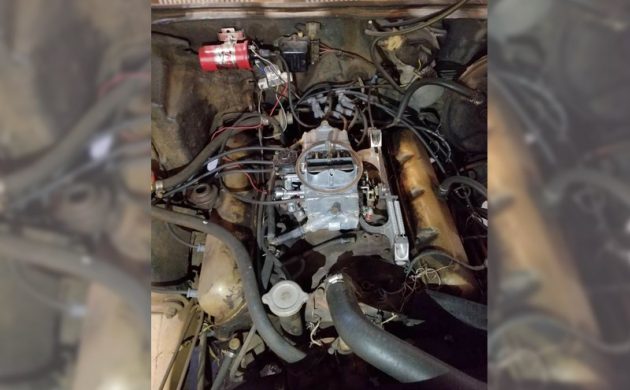 The engine is Oldsmobile's 350 cubic-inch Rocket V8 which with a four-barrel carb would have had 310 horsepower. They say that it runs well and drives great but they don't have time to finish the restoration and it's sitting outside by their garage. I never like to hear of a vehicle being stored outside, especially through a Colorado winter. How would you finish this Cutlass Supreme?