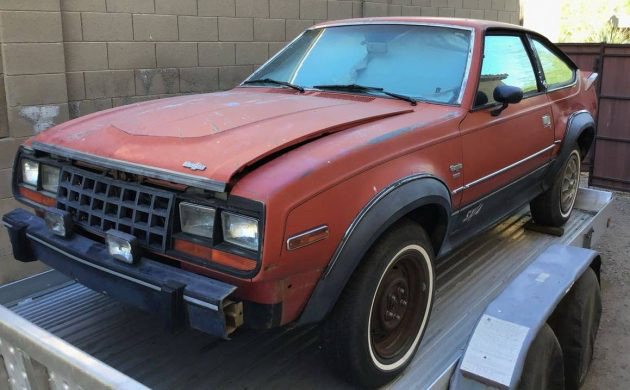 This 1983 AMC Eagle SX/4 is claimed to be a low-mileage example despite appearing a little rough around the edges, with 48,000 miles showing on the odometer. It certainly needs some love in the cosmetics department, but as an Arizona car, it's likely not to have much in the way of rust. Plus, it checks most of the boxes for AMC fans, with four wheel drive, the venerable straight six, and the cool SX/4 package. Surprisingly, as an Arizona vehicle, it doesn't have A/C – so perhaps it was sold new in a market that didn't demand year-round cooling. Find it here on craigslist with an asking price of $3K.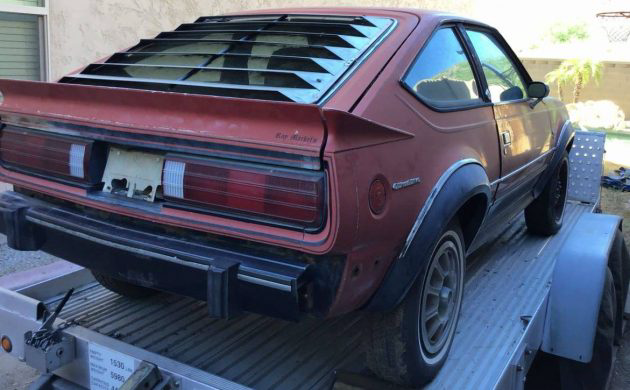 Thanks to Barn Finds reader Ikey H. for the find. The SX/4 package attempted to inject some sportiness into what was otherwise a very utilitarian vehicle – then again, almost every vehicle in AMC's lineup was intended to be a Swiss Army knife rather than something you'd buff to a showroom shine every weekend. While this was largely a case of window dressing, at least what was added to the base hatchback via the SX/4 option resulted in major improvements in the looks department, from fender flares to window louvers to stripe kits and more. All of these elements seemingly remain intact on this example, which is a major selling point if you're hunting for a genuine SX/4.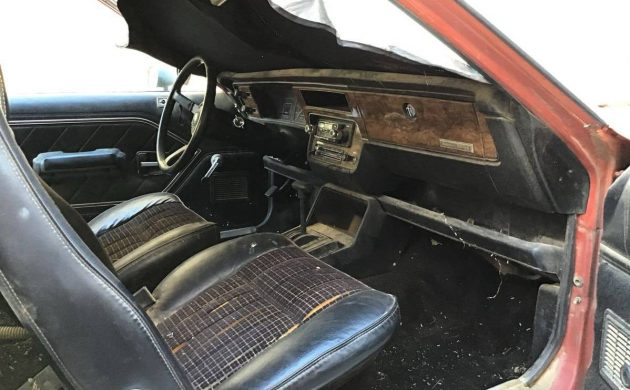 The interior looks like it'd respond well to a good cleaning, as I don't see any major damage to the seats, carpets, or dash. While you could get a manual gearbox, the original owner opted for the automatic, which purportedly got better fuel mileage than the manual. The dash does show some damage on the driver's side where it meets the A-pillar, and most all of the wood trim is washed out and faded. Door panels look decent and the backseat doesn't appear to have seen much use, and the AMC even retains its original AM/FM radio. These cars were generally loved by their owners, so it's not surprising to see a tired example that still remains this complete inside.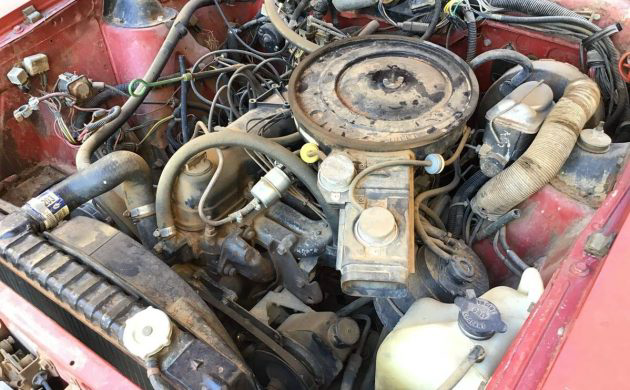 And, of course, that engine: the notorious, can't-kill-it inline six. While a four-cylinder was offered, this is the engine you wanted in an AMC product. The seller notes the 4.2L mill "…runs with assistance," which loosely translates to not running on its own power at the moment. However, if there's one thing we know, it's that these engines don't need much help to become strong runners after they've been left down for a while, and I suspect a weekend's worth of diagnostic time would get it running on its own power again. While AMCs of this generation likely won't escalate in value any time soon, they are celebrated by enthusiasts for their durability and uniqueness, and those qualities alone make this one worthy of revitalization.