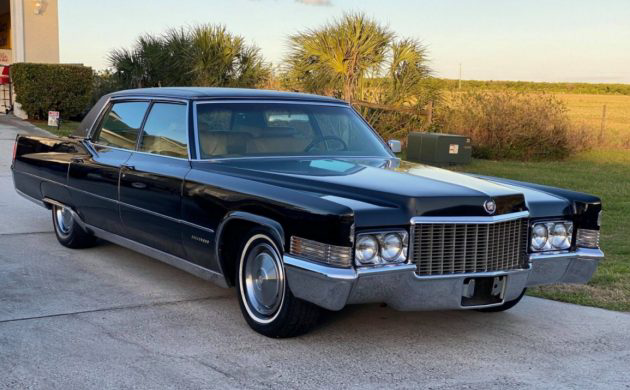 I've heard of Bro-mance before, but I'm developing a serious case of Broughamance for this long black Caddy. The 1970 Cadillac Fleetwood Brougham in Polk City, Florida is not perfect, but it appears to be priced accordingly. The listing here on BarnFinds asks $11,500 for the shiny solid driver that recently benefited from a host of replacement mechanical parts.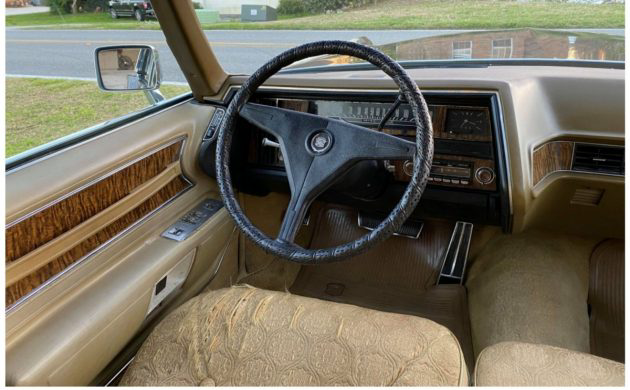 Never trust (or be) a seller who doesn't show the driver's seat bottom. Buyers on the fence will pass, wondering what else you're willing to hide or what other tricks you're willing to play.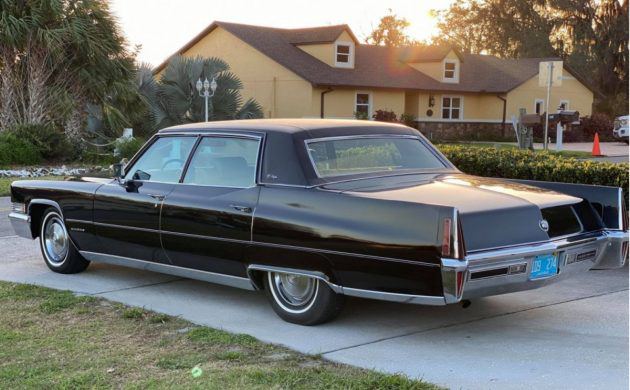 Look at the size of the rear side window and you appreciate the extra length of the Fleetwood's 133 in wheelbase. The B pillar may break up the smooth look of the Hardtop Sedan de Ville's open greenhouse, but for stately elegance, the Fleetwood takes the prize. Check out how the trunk's center section emulates the sporty styling of the Eldorado, which shared the prefix "Fleetwood" in 1970. Thanks to lov2xlr8 for some details.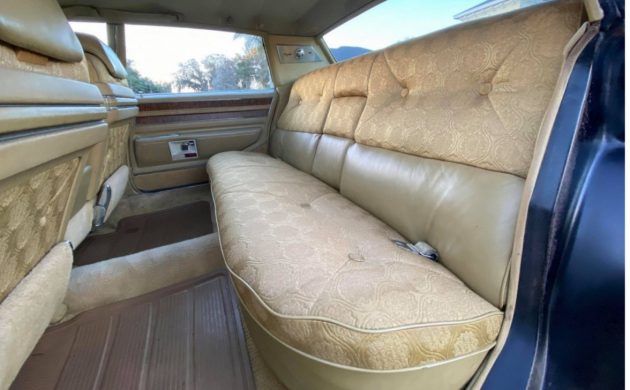 The back seat looks about perfect, and features plenty of leg room for your golf foursome or athletic teens. Though not pictured, the 472 cid (7.7L) V8 made 375 HP, that engine's peak before 1971 brought a reduction due to emissions requirements. Model year 1970 also marks the swan song of this body style; Cadillac rolled out an all-new four-door fleet for '71.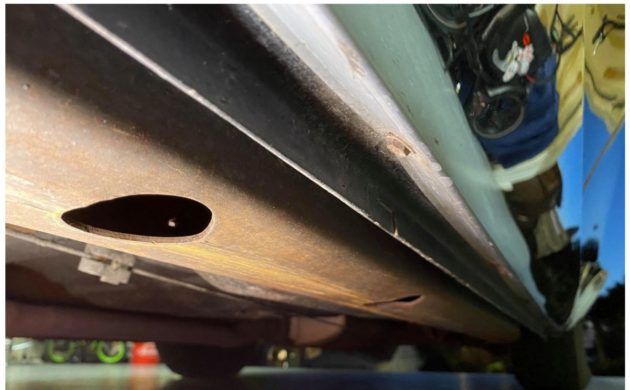 Growing up in northwester Pennsylvania you wouldn't see a '70s car looking this clean after even one winter. If arriving in style for under $12,000 is your primary goal, name a better way to go than this sweet Fleetwood. I'd rather drive my family cross-country in this ride than newer SUVs costing five times the price. Stick a phone to the windshield and you've got a better navigation system than most new cars, and you don't have to pull over and engage Park to program your destination. Speaking of parking, the 1970 Fleetwood's Parking Brake disengages when you engage Drive, a convenience lacking in many modern luxury vehicles. What would be your first destination after taking ownership of this Broughamantic masterpiece?