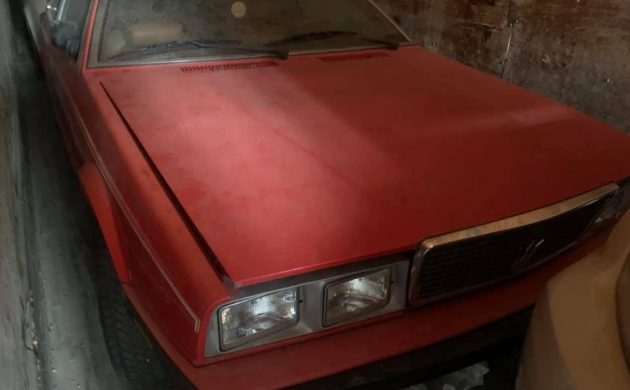 These days, many of us are turning to Facebook Marketplace to sell or search for vehicles. If you've done the former, you'll know it's maddening platform due to the ease with which people can press a button that asks "Is this available?", which is the modern-day version of responding to a craigslist ad with the same response. I feel for this seller, who claims he is a cancer patient and overwhelmed with responses to his ad asking if his long-stored and partially disassembled 1985 Maserati Biturbo is still available. Find it here on Facebook Marketplace with a dirt cheap asking price of $1,500.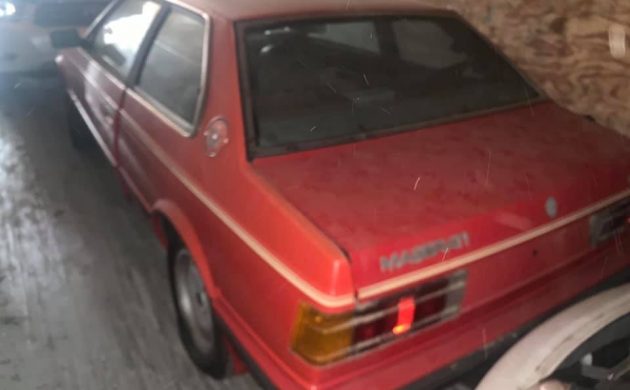 For an additional fee, the seller has a spare engine and transmission available, so it seems like he was pretty deep into Biturbo ownership. That's a statement you don't hear much these days, as the reputation for these turbocharged Italians was never good, and the model didn't exactly endear itself to enthusiasts who typically have a longer fuse as it relates to dealing with troublesome-but-rewarding cars. I suspect that was always the Biturbo's fatal flaw was that it never emerged as a truly spectacular driver's car. While you may deal with the occasional reliability hiccup from a BMW M6 of the same era, tolerating the same sort of nonsense on a Biturbo was a bridge too far given the chassis shortcomings.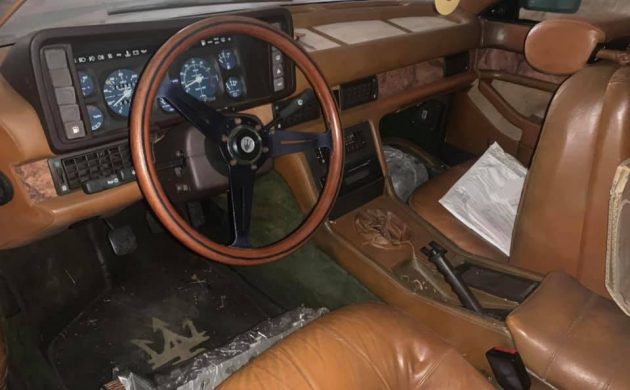 Fortunately for anyone who is still carrying the proverbial torch of the Biturbo brand, this one looks surprisingly nice despite being locked up in storage. Of course, long-term storage inside a dimly lit storage trailer has done wonders for the often fragile interior, with the acres of leather, wood trim, and thick-pile carpeting all presenting rather well (and is that a protective covering on the factory floormats?) This Biturbo is equipped with the preferred five-speed manual, but as you can see here, the transmission isn't installed at present. The same goes for the engine, which was removed for head work and is now ready to be re-installed with re-done heads and a new gasket kit included.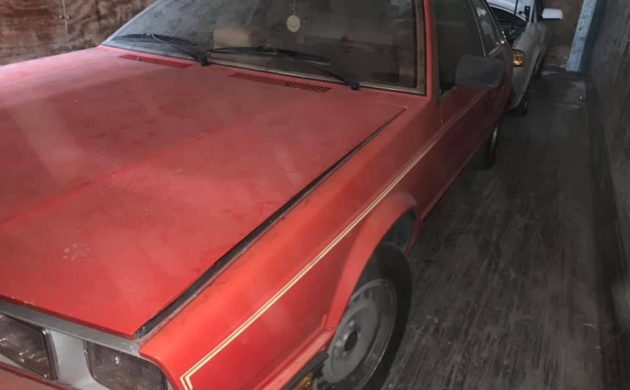 The seller describes the Biturbo as a southern car, which is usually mentioned to indicate the car in question is rust-free. This would need to be confirmed with an in-person visit, as it's doubtful the seller will have the time or ability to get under the Biturbo in order to document the chassis condition. The paint is most likely single-stage, so hopefully, it will come back to life with a professional detailing. Biturbos have been maligned for some item, and in some ways unfairly so, especially when in the care of an attentive owner who keeps up with the maintenance. I suspect the seller had big plans for this Biturbo, so hopefully the next caretaker can pick up where he or she left off.