The Saab 95 has to have one of the most unique profiles of all time. Two-door wagons do anyway, but with that unique quarter panel treatment, the double side rear windows, and the mini-fins on the back, that's just cool. This 1968 Saab 95 wagon is listed here on eBay in Fremont, New Hampshire, a region that has seen its share of Saabs over the decades. The current bid is $7,600 and there are still five days left on the auction!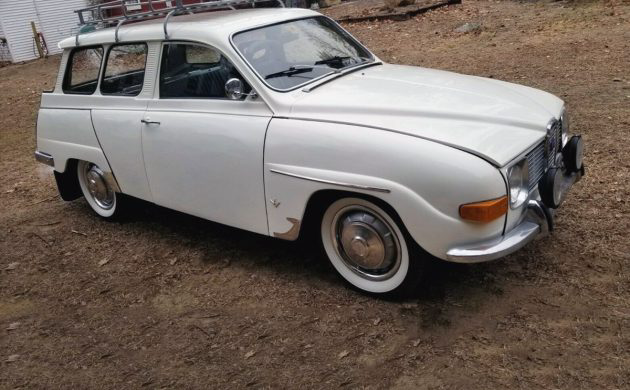 What is the selling bid going to be for this beauty? $15,000? $20,000? More? There is no reserve so whoever throws down the last bid is going to get an incredible car. Or, it looks and sounds incredible, we never know the actual condition of the vehicles that are shown here unless they're our own.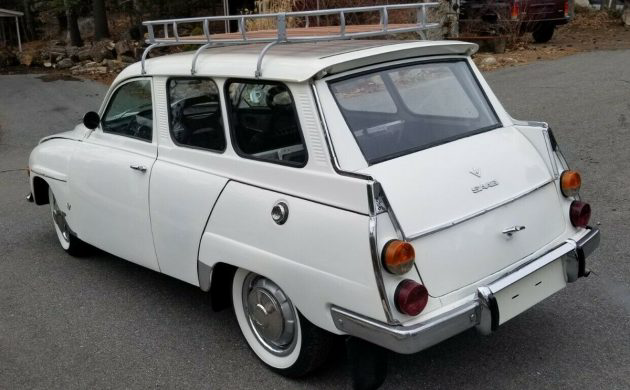 The Saab 95 was the two-door wagon version of their two-door 96 and I've always wondered what a four-door Saab 95 would look like… hmm… The Saab 95 was made between 1959 and 1978 but they were only available until 1973 in the United States. The seller says that they bought this car in Vermont a couple of years ago and have put a ton of time and money into it after it had been in storage for 26 years. It looks great, doesn't it?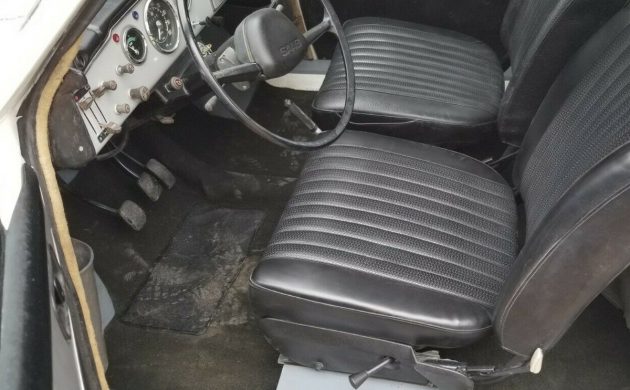 There is no mention of prior rust or rust repairs but they say that there is no rust at all and the body was stripped and painted the original white color. It looks like the underside has had some type of undercoating material applied to it. The seats are reportedly original and the carpets were just cleaned, although they look incredibly dirty now, unfortunately. The rear cargo compartment looks perfect as does the fold-out third seat giving this car room for seven passengers in a pinch.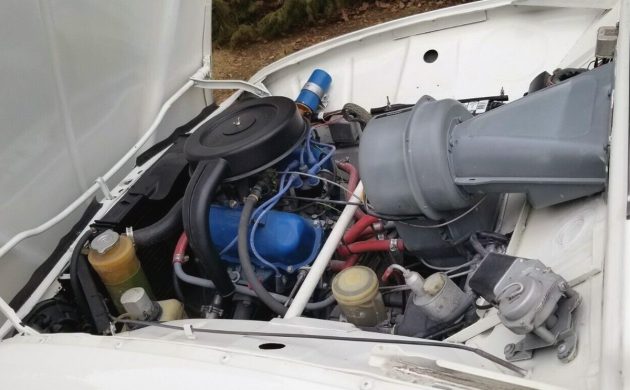 They mention removing and cleaning the gas tank and cleaning the fuel lines, and doing some cosmetic work on the engine and engine compartment along with giving it new valve covers, a Weber carb, new plugs, wires, hoses, and clamps, and more. This is a Ford Taunus V4 and they say that it runs great and everything sure looks great. Have any of you owned a Saab 95? What's your guess on the final bid price of this one?