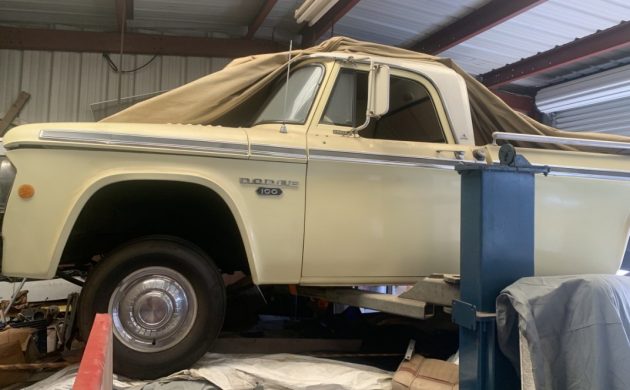 Over the years, it seems as though Dodge has always played third fiddle domestically to products offered by Ford and Chevrolet. In effort to narrow the gap, Dodge totally redid their trucks for 1961, offering the D100 Sweptline, which were models with straight-sided beds. As Hemmings perhaps best put it, "Dodge's stylized D100 Sweptline helped usher in an era of car-like trucks" as they were certainly more modern-looking than before. This 1968 edition has been in the same family since the year it was built and has been up on a lift for more than three decades. Located in San Diego, California, this D100 Custom is available here on Barn Finds Classifieds for $45,000.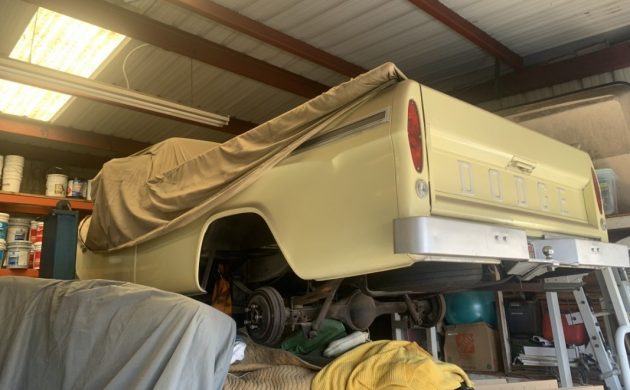 New in the early 1960s was the D/W line of trucks from Dodge. Although they would get restyled several times over, the same basic design survived through the 1993 model year when it was replaced by the Ram. 4X2 models were designated "D" and the 4X4 models were called "W". D100 was the entry point into the full-size Dodge trucks, much like the F150 was for Ford. The D/W trucks entered their second generation in 1965 and it would run through 1971. 1968 models were little changed from their predecessors other than a new front grille and some safety advancements.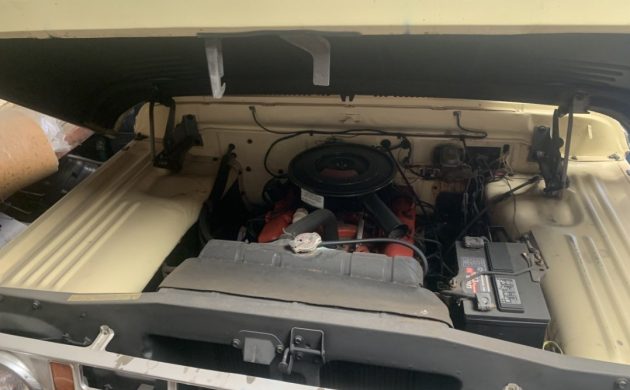 The '68 trucks, like the seller's D100 Custom (with upgraded trim), had more V8 engines under their hoods than before as buyers were beginning to want more spirited performance like they were getting from their cars. The 318 was the starting point for V8 power and this is what was installed in the seller's trucks, along with a TorqueFlite automatic transmission. But everything shy of the 426 Hemi could be ordered.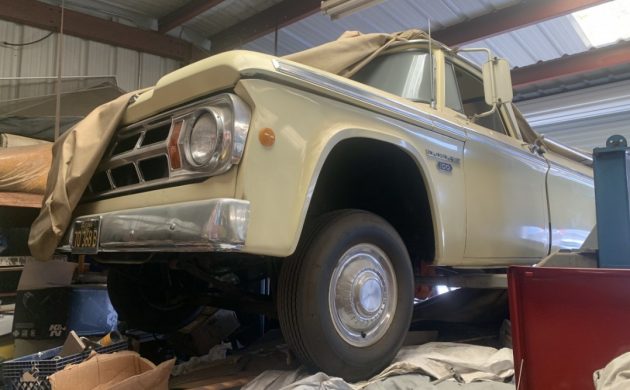 While the seller's family may not have purchased this truck new, it's been in the same family since 1968. For whatever reason, it was put on a lift in 1990 and has stayed there ever since, with no work having been done all this time. The odometer has a low mileage reading of just 35,700. We don't know if the truck runs or what it might take to change that.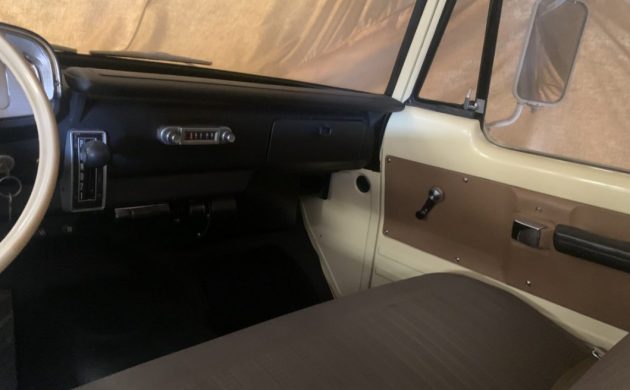 The body and paint look original and in excellent condition. No dents, dings or rust can be seen, and the truck looks as though it's been covered most of its life. There's even a mat in the truck bed which also suggests a gently used machine. What we can see of the interior looks really nice so the pickup looks as good today as it likely did when it was just 12 years old and put away. Was there a malfunction at some point or did this truck simply get lost in the garage over time?