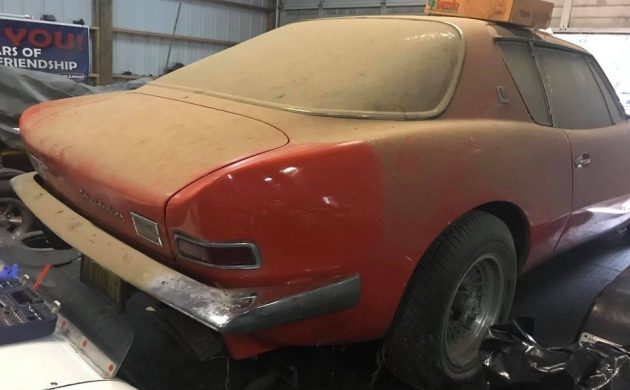 By the early 1960s, Studebaker-Packard's finances had weakened again, and they needed a Hail Mary or two in order to stay afloat. Conceived on a cocktail napkin in 1961 and put into production just 15 months later, the Avanti touring car was the result, but it came too little and late to pull Studebaker's chestnuts out of the fire. This first-year Avanti was one of 3,834 built and been off the road for upwards of 40 years. The car is going to need a complete restoration to reclaim its former glory. Found in Seattle, Washington, the Avanti is available here on Facebook Marketplace for $9,999 OBO. Our gratitude to reader Jay Brand for submitting this tip to us!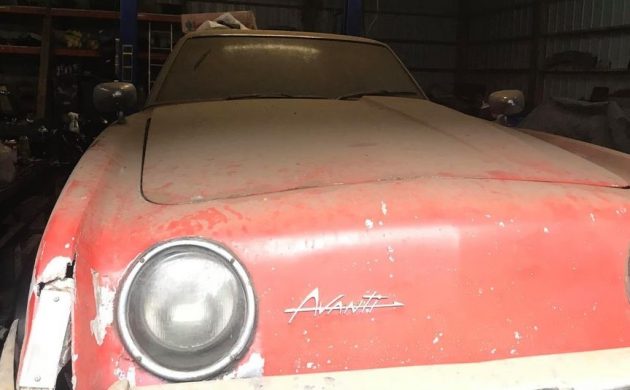 After World War II, it seemed as though Studebaker was always on the brink of extinction – only to make a comeback. The merger of Studebaker and Packard in the 1950s did not do the company any favors long-term, but they managed to survive because of the sales success of the compact Lark in the late 1950s/early 1960s. But that lifeline wore thin as Detroit got into the small car market on a big scale and they would need yet another shot in the arm. Sherwood Egbert, head of S-P, hired famed designer Raymond Loewy to cook up a new car using a lot of existing parts and the end game was the Avanti being developed and brought to market in record time.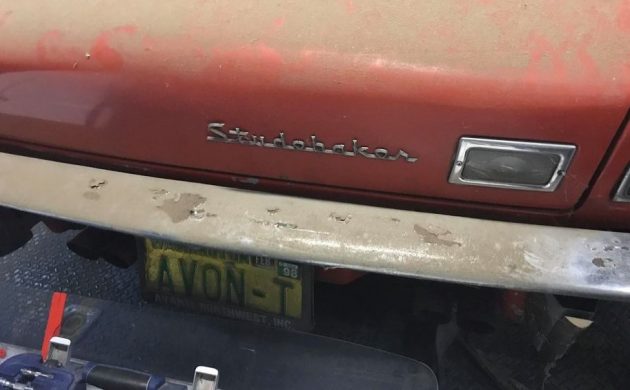 Using a fiberglass body and Studebaker's existing 289 cubic inch V8, the Avanti appeared in late 1962 for the 1963 model year. While production estimates envisioned 20,000 cars the first year, Studebaker had problems delivering on what they had promised to dealers to boost showroom traffic. For model year 1963, less than 4,000 cars emerged from Studebaker's South Bend, Indiana factory. Just 800 more would be built for 1964 before financial woes caused Stude to close that plant and shift remaining production to Hamilton, Ontario. As no Avanti's were ever built in Canada, the end of the road came for the car around Christmas 1963. The Avanti II would come along later, but that is another story.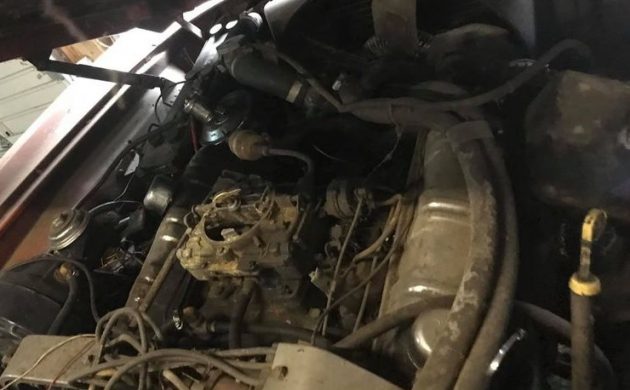 R1 Avanti's came with a carbureted version of the 289 that put out 240 hp. R2's would add a supercharger and bump up output by another 50 hp. 1963 Avanti's can be distinguished from the 1964's by circular headlight bezels in front compared to square ones. The seller's car is a '63 R1, which saw 2,282 copies made. This Studebaker has been out of commission since the early 1980s which could mean it has been sitting in the shop where it resides now all that time.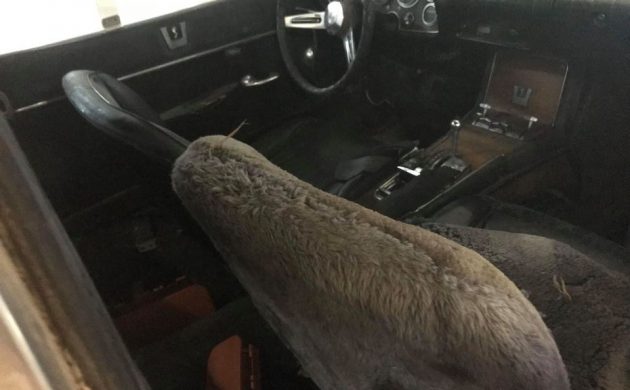 This old car is going to need a complete restoration. The fiberglass is damaged on the passenger side right front corner, but we only get views of one side of the car, so we do not know the condition of the rest. We can't tell much about the interior other than it is wearing some fuzzy aftermarket seat covers on the front buckets, which probably means the upholstery at a minimum will need attention. The engine does not appear to have been tampered with other than the removal of the air cleaner. According to Hagerty, the resale value of an R1 Avanti ranges from $11,500 in Fair Condition to $59,500 as Concours.