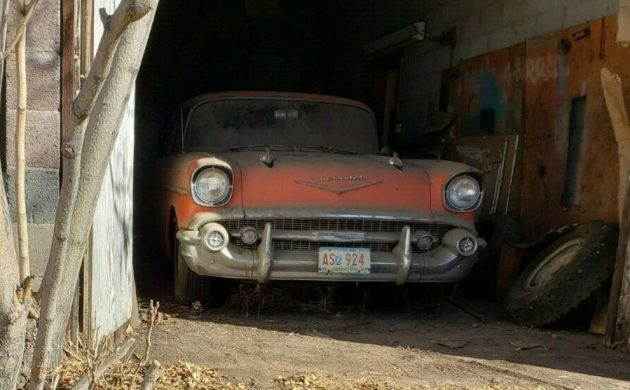 Update 9/4/20 – This Nomad has been relisted here on eBay. How high do you think it will get this time around?
From 7/29/20 – According to the seller, this 1957 Chevrolet Nomad has been sitting in their uncle's barn for 45 years! Their house was recently sold and the car was pulled out of storage and is now being offered for sale. It can be found here on eBay with a current bid of $12,650, which seems pretty low considering the desirability of these cars. The reserve hasn't been met yet and you can guarantee the bidding will go way up from where it is now. The car doesn't run, so the buyer should factor in transportation costs from its resting spot in Broomfield, Colorado. Have a look at this amazing wagon!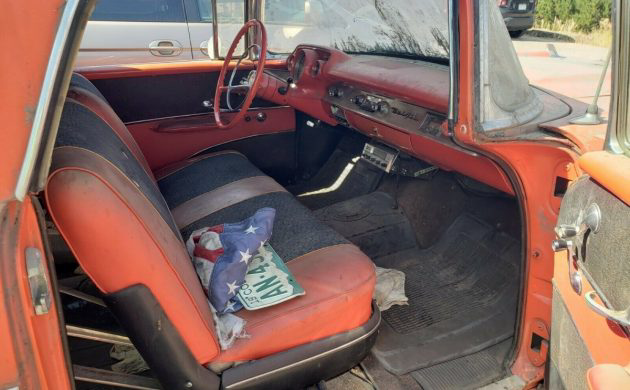 The interior has the classic black and orange upholstery which goes great with the exterior color. It appears to be mostly original and probably has never been restored. Unfortunately, since the car was inherited, there isn't much information in the ad regarding the history of the car or why it was parked.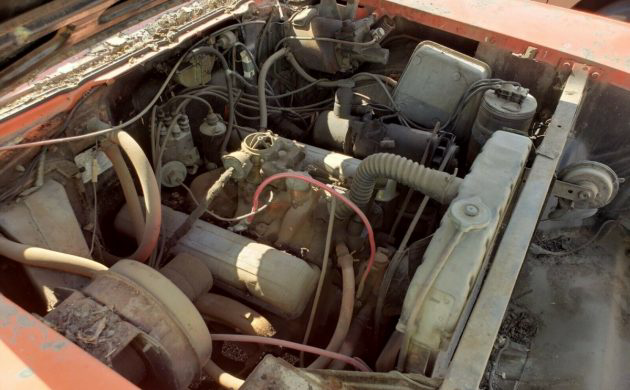 As mentioned before, the ad does say the car is not currently running. The engine is either a 265 or 283 cubic inch V8. If you are a keen-eyed reader and you think you know which engine this is, drop us a comment. Overall, it doesn't look like it has been messed with and if it isn't seized, it would probably run again with a little effort.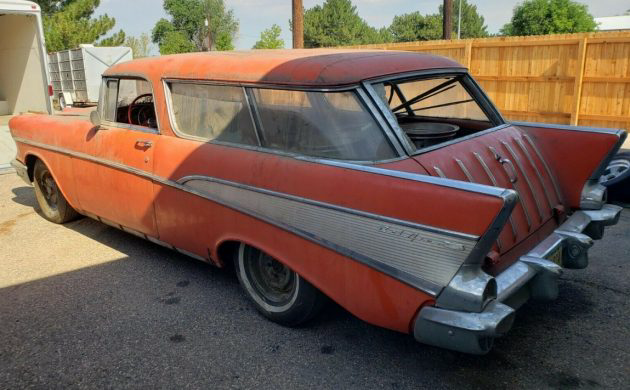 The seller says there is some rust in the lower quarter panels, but based on the photos, it doesn't look bad. The car would benefit from a good washing to see what's actually underneath all that dust. The Bel Air trim looks like it is in amazing condition and would probably clean up well. Overall, this looks like a great car that will probably command strong bidding as the auction draws to a close. What do you think?