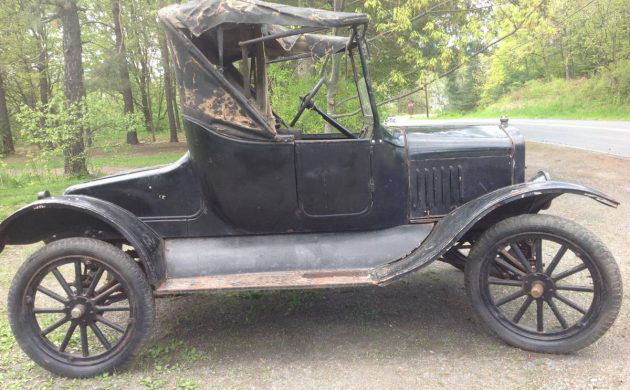 This 1924 Ford Model T Roadster has emerged from a 50-year hibernation in remarkably good order. It is a car that could be driven and enjoyed as it currently stands, although it would take little work to really make this old classic sparkle. I have to say thank you to Barn Finder Ikey H for spotting the Ford for us. It is located in Torrington, Connecticut, and has been listed for sale here on Craigslist. If you hand the owner $5,900, you can head off down the road behind the wheel of an American icon.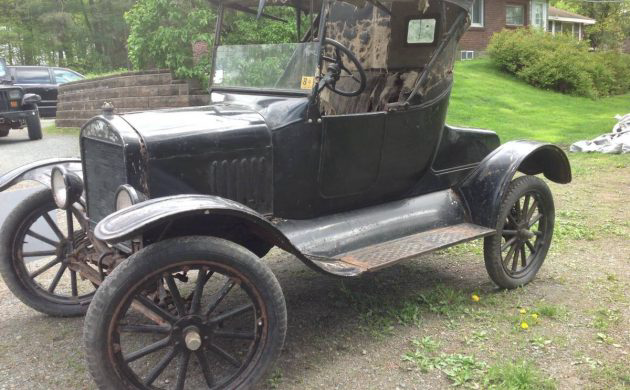 The Model T is said to be original, and it has survived quite well. Certain sections of the Black paint still shines quite well, although the car would benefit from a repaint at some point in the future. The owner says that there is no rust in the vehicle, and the one item that has copped a real beating is the top. This is not necessarily a big problem, because the bows look good, and a replacement kit is easy to source for around $380. The wheels look like they have survived quite well, but these are an item that I would have checked by an expert before I undertook any serious driving. Otherwise, the car looks like it will only need some fairly easy cosmetic work to bring it back to its best.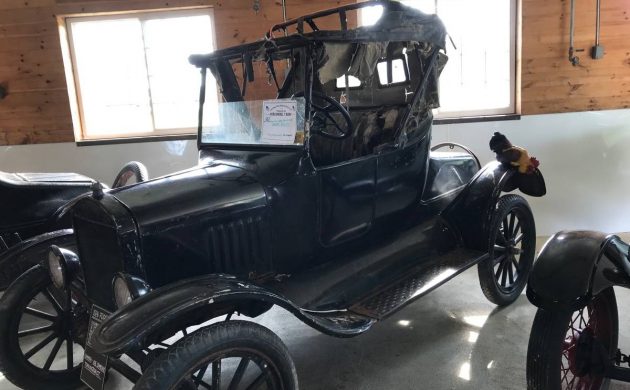 Given the condition of the top, it is no surprise to find that the upholstery has also suffered the same fate. Depending on the desires of the next owner, along with the thickness of their wallet, there are a few options available here. Complete kits with all padding and hardware are readily available. If the owner chooses to upholster the interior in vinyl, then kits can be had for around $330. If leather is the material of choice, then the price jumps significantly, and a figure of around $1,100 is close to the mark. There are no engine photos, and it isn't clear whether the Ford requires anything much in the way of mechanical work. The owner does say that the car runs well, but after sitting for so long, it might need a bit of work before it is driven any distance. Interestingly, this Model T has been fitted with a set of Hassler shocks to both the front and rear. A bit of investigation reveals that some Model T owners like the way the car rides and corners with these, while some don't. Whether they stay or go will be up to the discretion of the next owner.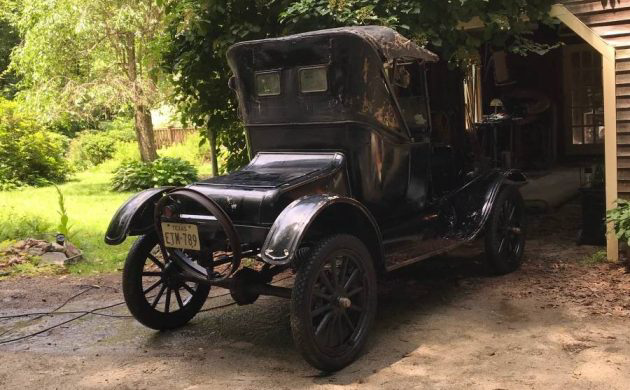 The 1924 model year marked the second-best production year for the Model T. In excess of 1.9 million cars rolled off Henry Ford's production line, and it is easy to see why the Model T has always been considered to be the car that put America on wheels. This one has the makings of a great project, and when you consider just how close it is to celebrating its 100th birthday, its condition is pretty impressive. As a point of comparison, try to imagine a current model Ford Fusion surviving for a century. Having trouble with that one? Well, you're not alone there. I hope that someone grabs this car and restores it to its original splendor. It would be fitting to see the car mark its birthday in style.
Have something to sell? List it here on Barn Finds!