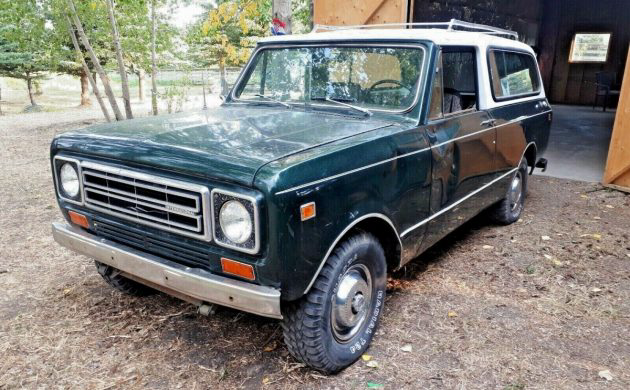 Located in Calgary Alberta, Canada, this 1977 International Harvester Scout II is being sold by the same individual that is selling a 1971 Camaro Z28 that we reviewed this week. The seller must like dark green because both vehicles share that exterior color. With a little more than 3 days remaining in the auction, this Scout II is currently bid to $8,100 and can be seen here on eBay.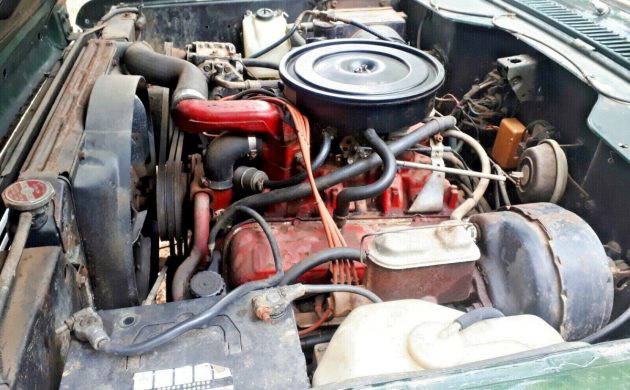 The first International Scouts were introduced in 1960. This is a Scout II which is the last generation of Scouts and was produced from 1971 to 1980. Starting in 1974, all Scout IIs had power disc brakes. This one also has power steering and is equipped with a V8 engine but the seller declines to share what cubic inch it is. The engine is mated to a 4 speed manual transmission.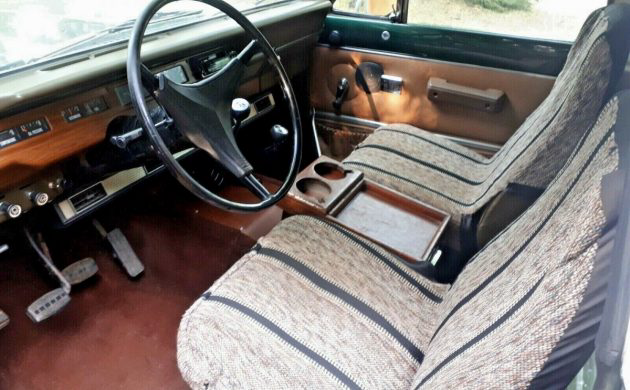 The front seat covers on this Scout II have been there since it was new. The seller took them off after this picture and the original seats look perfect. The odometer on this vehicle indicates 89,000 miles. You can see the rare air conditioning option with the vents mounted below the dash in the picture above.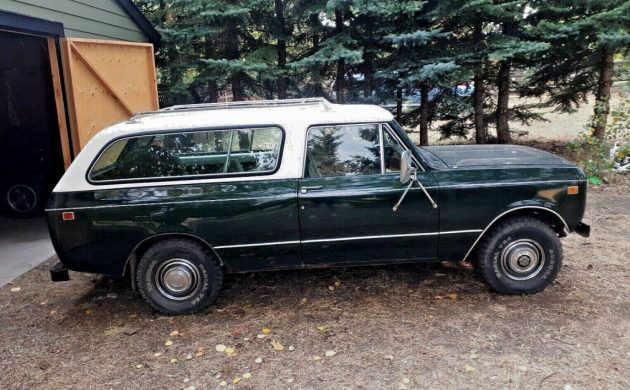 This Scout II has been parked in a shed since 1998 and is said to be a running vehicle. There are dents in driver fender and door along with a few rust spots on the rockers, rear quarter and cowl. These are popular vehicles and this one seems to have led an easy life.