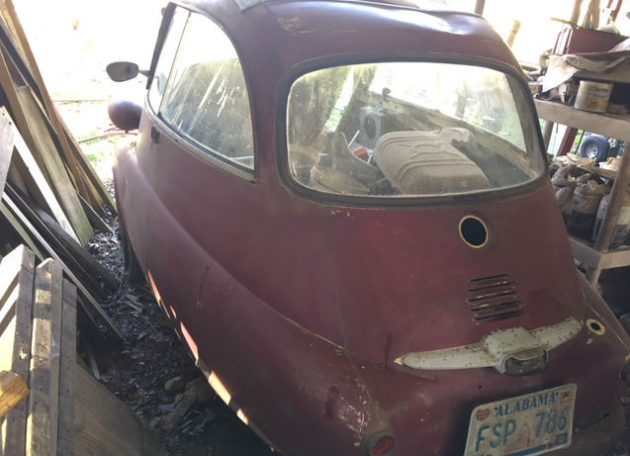 We just heard from Jeanne that her late husbands Isetta is officially sold! She listed it here on Barn Finds as an Exclusive, hoping it would go to someone capable of restoring it. You can view her ad here. The only thing we love more than sharing a good barn find is helping it find a good home! We want to thank Jeanne for trusting us with it and hope that the new owner keeps us posted on their progress.
From Jeanne – Happy to let you all know that the 1958 Isetta 300 was sold this week! Thank you so much for listing it and helping me find the right person to take my late husband's project on.
Sincerely,
Jeanne
Have something to sell? List it here on Barn Finds!