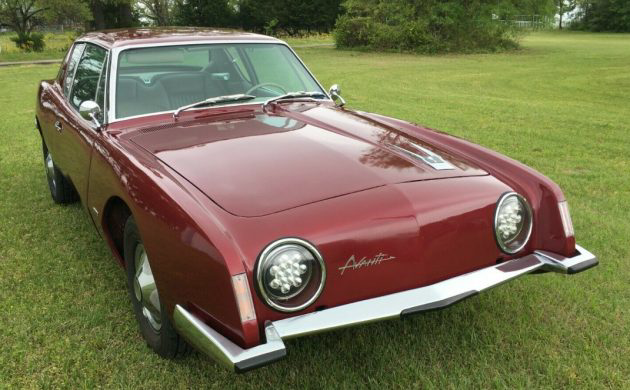 The Avanti was Studebaker's answer to the Ford Thunderbird and intended as a halo car for the ailing independent auto manufacturer. Created under the direction of famed industrial designer Raymond Loewy, fewer than 6000 were made from April 1962 through the end of 1963, when the Studebaker plant in South Bend, Indiana was shuttered. Its curvaceous four-seater fiberglass body was mounted on a Lark convertible chassis and featured innovations such as a low-mounted air intake below the front bumper and front disc brakes, the latter being a first for an American car. All Avantis were powered by a 289 cubic inch V8, with an optional supercharged R-2 performance package. One such example is this restored 1963 Studebaker Avanti R-2 available here on eBay in Emory, Texas.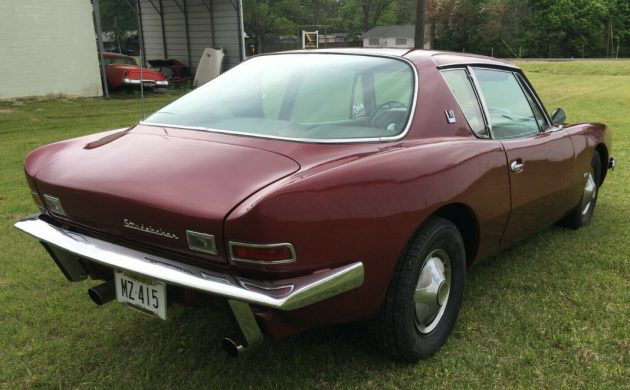 The body of this Avanti is said to be "pretty much original Studebaker quality," so interpret that as you will. It looks good refinished in a recent two-stage Eastwood Molten Metallic Red paint job. During restoration, the body was removed, and the frame was media blasted and repainted. A few undercarriage photos are provided to support this. The seller states that most lighting has been upgraded to LEDs and admits that the headlights "look a little odd," which is a bit of an understatement. If the new owner wants better lighting with something that matches the overall original look of the car, they could replace the LED headlights with a pair of round H4 inserts.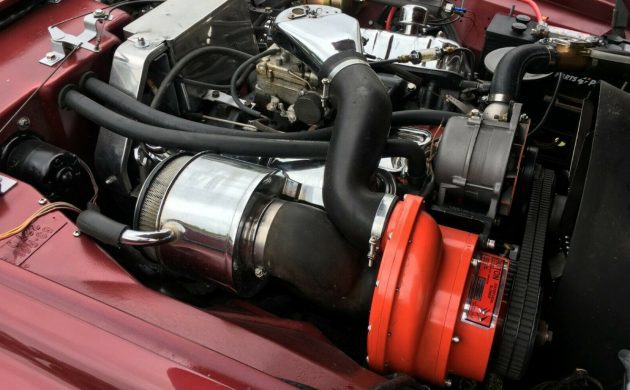 The supercharged 289 sits tightly packed in a clean engine bay. One of the reasons that so few R-2 cars were sold is because the Paxton supercharger took up the space that would have otherwise been occupied by an air conditioning compressor. But isn't one horsepower per cubic inch cool enough? The seller states that the engine, transmission, carburetor, and supercharger were all overhauled while the body was off the frame. The engine has been upgraded to R-3 exhaust manifolds, flat top pistons, and an electronic ignition, so it likely makes a bit more than the stated 289 horsepower which is delivered through a T-10 transmission with heavy duty clutch and Hurst shifter. All five tires are new and the original brakes have been upgraded with a Wilwood master cylinder and booster.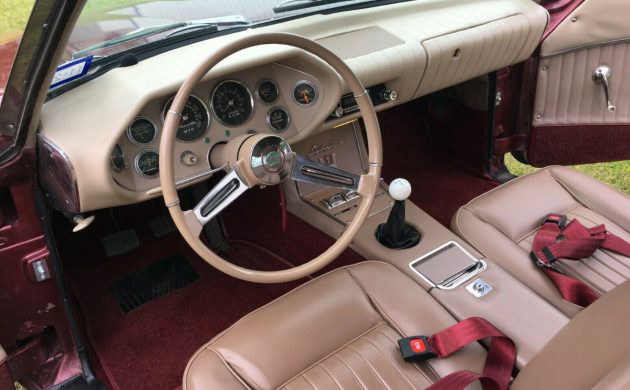 The interior is in nice condition and records indicate that it was reupholstered some years ago. New carpet was recently installed, and power windows were deleted in favor of manual crank windows. Cool interior features of the Avanti include aircraft-inspired heating and ventilation controls and a passenger's side vanity and makeup mirror that slides out of the glovebox. Continuing with the aircraft theme is the abundance of instrumentation placed in front of the driver, including a boost gauge for the supercharger.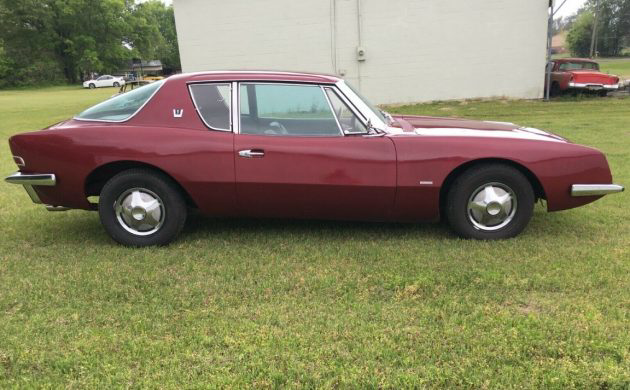 With more than two days left to bid, this clean upgraded Avanti sits at just over $18,500 with the reserve not met. Hagerty places a #2 excellent condition Avanti at $33,500 plus 25 percent for a four-speed manual which would put one this one at more than $40,000. Depending on the reserve, this could be a good buy for the right person. Would you forego the cool comfort of air conditioning in exchange for some extra supercharged muscle?