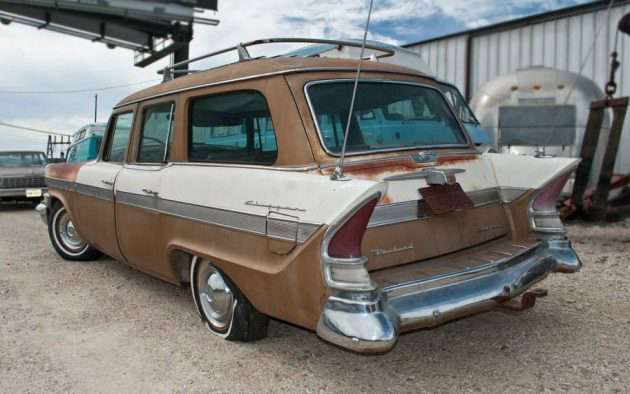 This two-owner 1957 Packard Clipper Wagon is a supercharged version and it sure would be a show-stopper. It's on Craigslist with an asking price of $12,500 in cash, but bring cash and the seller may take a reasonable offer. It's located way up north (in my best Justin Wilson the Cajun Cook voice) in Shreveport, Louisiana. Thanks to Eric Hare for sending in this find!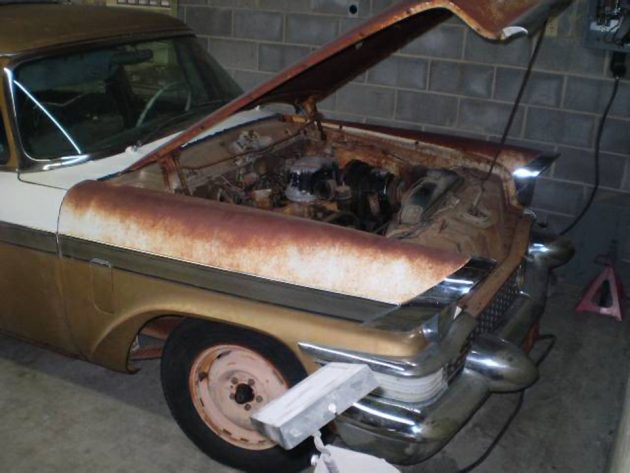 I'm not sure why the seller didn't take photos of the entire car when it was outside. That first photo is the only decent one of the bunch, that's really unfortunate, this car deserves better and it sure would have helped make that asking price seem more palatable. But, for anyone who knows about the 1957 and 1958 Packardbakers, this is one worth restoring. It looks like a solid car and hopefully it can be saved and restored back to its original glory. The wagon is certainly rare with supposedly only 869 of them made in 1957.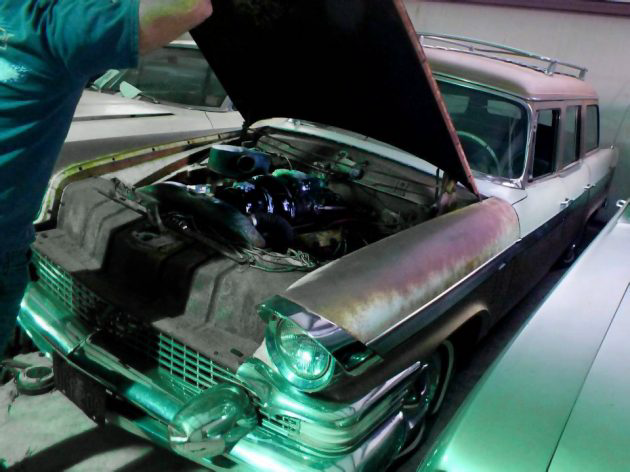 With the end of Packard coming in the summer of 1956, for 1957, Packard Clippers were rebadged Studebaker-Packard Presidents. While they weren't Packards, they were very nice Studebakers, according to reports of the time. Here is a restored 1957 Packard Clipper wagon that was sold by Barrett-Jackson in 2013 for $47,300. That's a good price, but $35,000 in restoration on this car for sale here wouldn't give you anything near that quality unless you did most of the work yourself.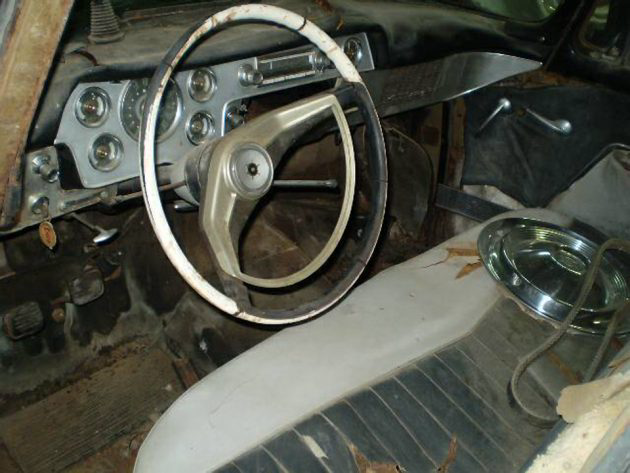 The next owner will spend a decent chunk of that $35,000 on the interior alone, not counting any work on the floors or other adjacent body rust. And, then there's the drivetrain to do. This car has a three-speed manual transmission with overdrive, which seems like an usual configuration for what had to be considered a luxury car. Packard dealers weren't pleased with this car and many of them dropped the line after it was introduced, saying that it was far too similar to the Studebaker.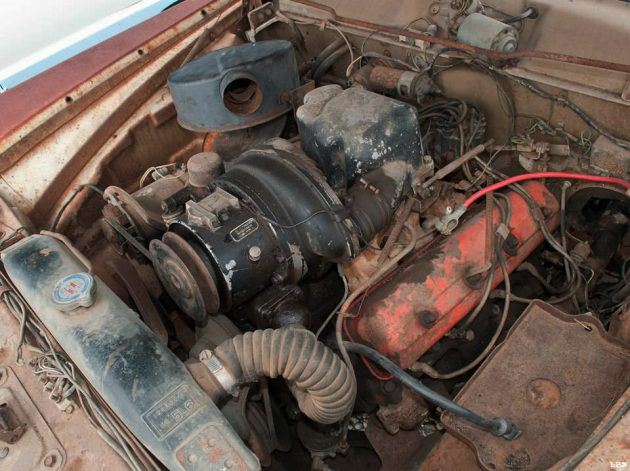 Here's what this car is all about, a McCulloch supercharged Studebaker 289 V8 that pumped out 275 hp! That's a lot of horsepower even today so for 1957 it had to be great. The "Studebaker"/Packard Clipper for 1957 was lighter than the previous model was which helped to make these cars seem even more powerful. Of course, everything on this Clipper Wagon will need to be restored, right down to the last nut and bolt. I think this is a very worthwhile candidate for a full restoration given it's rarity and it's unusual place in the history of both Packard and Studebaker. Not to mention being a wagon with a 3-speed manual and being supercharged.