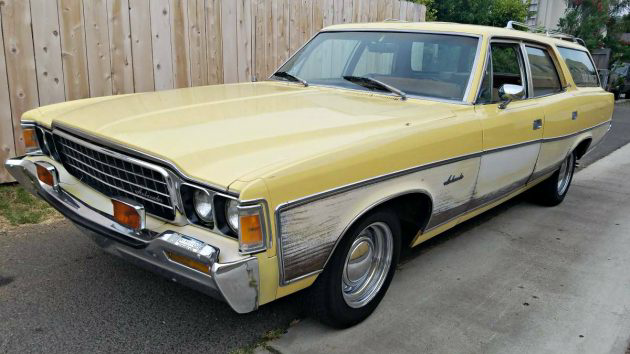 Bright yellow like the California sun, this '73 Ambassador wagon has a cool look and its ready for a day for surfing at the beach. Having covered only 67,000 miles in its lifetime, this wagon is described as rock solid, and ready to drive. All of this applique wood paneling, and low miles is offered for $5,200. Take a look at it here on craigslist out of Cardiff, California.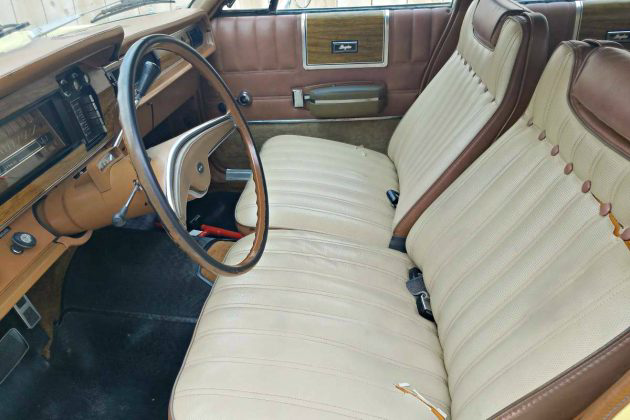 Inside you are greeted by several shades of brown that for me is a bit sickening, but really doesn't take away from the cool factor of the car. Beyond the many shades of brown is a nice condition interior that is still as plush and lux as it was when new. The driver seat has a rip in the seat bottom, and a rip along the upper part of the seat back.  Beyond the front seat issues the rest of the interior is quite nice. The wood look was heavily used within the interior of the station wagon, so much so that even the gauge cluster has a wood back ground. There are no engine photos, but this wagon is powered by a 360 cubic inch V8 and is ready to go wherever you please.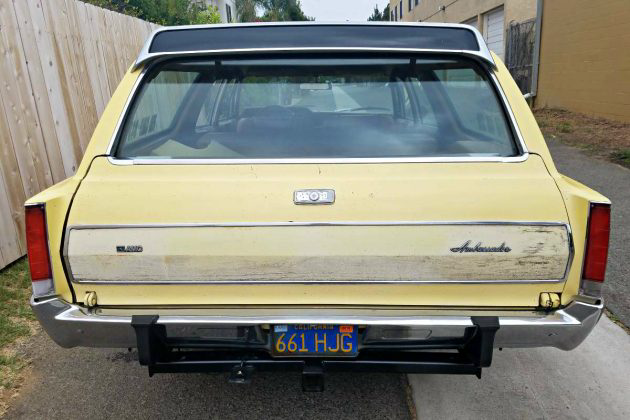 The wood applique is worn, but still gets the 1970's wood look across. Still quite shiny after 44 years, the yellow paint still covers all of the body as it should with only minor blemishes from the test of time. Described as rust free, the only rust concern is mentioned as being a tiny spot on the hood. Some "Baby Moon" style wheel have been fitted and offer some style and flair on this family hauler. The only other thing that sticks out is an aftermarket tow hitch. Maybe one could stack their surfboards on the roof, and tow behind a small camper to really live an "Endless Summer" style of vacation. Do you think this low mileage wagon is a deal for the $5,200 asking price?