This 1993 GMC Typhoon benefits from a recent repaint but has had a few mechanical issues crop up while it's been sitting. It's not exactly a secret that vintage vehicles don't like to stay parked, and sometimes you can see more problems materialize from lack of use than from a weekly drive. This Typhoon has just 50,000 miles and a nicely kept interior, so cosmetic restoration will likely not be needed when the next owner takes possession – but some minor mechanical work will be on the table. Find the Typhoon here on eBay with one bid to $10K and no reserve.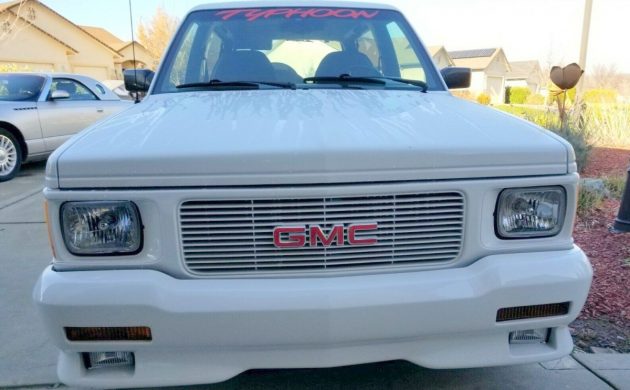 It's amazing to me that you still see the Typhoon and its truck-bed sibling the Syclone show up for sale as total beaters. When the government's ill-conceived Cash for Clunkers program was in full swing, enthusiasts cried foul at the site of Syclones and Typhoons showing up as trade-ins for some God-awful economy car. I'm guessing its resemblance to the standard pickup and Jimmy SUV did it no favors when it came time to reminding owners that they had an extremely limited-production vehicle with supercar-like performance in their possession.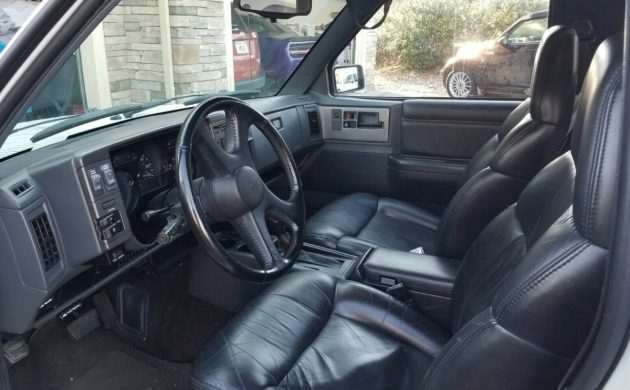 This Typhoon has some curious details surrounding it, like the full repaint at 50,000 miles and the recently powder-coated wheels. Nothing wrong with either of those enhancements, but it's still surprising for a truck with lower-than-average miles to need that sort of work. The interior looks to have been maintained to a high standard, which further dispels the narrative that this Typhoon sat languishing in a California backyard for a few years. The seller does note a small crack in the dash by the VIN tag, and that the tires are over ten years old, which I'm assuming is code for they should be replaced.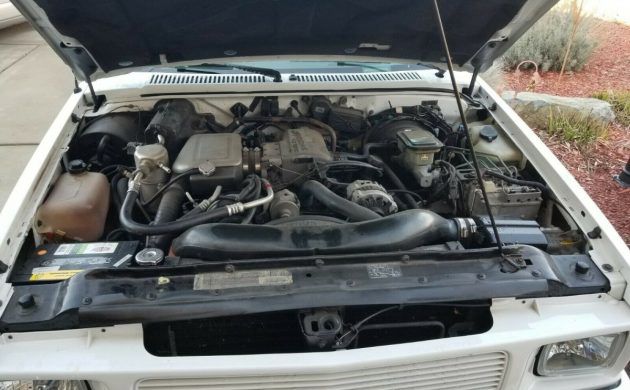 The seller discloses a few issues that aren't the end of the world but will require attention by the next owner. The Typhoon does smoke a bit on start-up, which the seller attributes to bad valve guide seals. The transmission leaks when the truck sits, so presumably it goes away when being run regularly. Likely something small like a shift shaft seal, would be my guess. Aside from an R134a conversion, the seller claims there are no modifications to be found, which will make any Typhoon or Syclone a desirable find, even with a few small issues to sort out. If bidding stays close to the current number, this Typhoon could be a performance bargain for the next owner.
Have something to sell? List it here on Barn Finds!