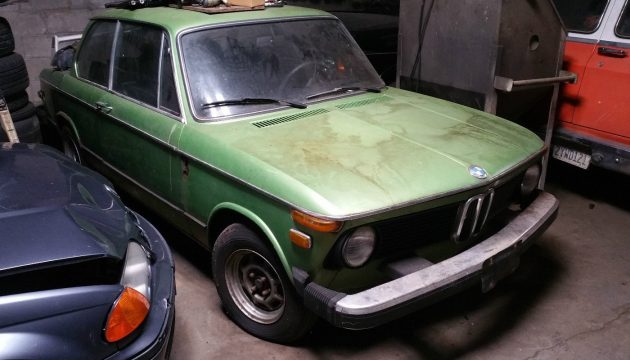 Among any collector car circle, there are certain colors that usually cause people to take a closer look, even if the car's condition is rough. Take, for instance, Irish Green Porsche 911s, or Hugger Orange Camaros – almost without exception, we gearheads will give even a total basketcase a fighting chance due to the color combo. This 1974 BMW 2002 Tii here on eBay wears a desirable shade of green called Taiga, and is a recent barn find located in Ohio.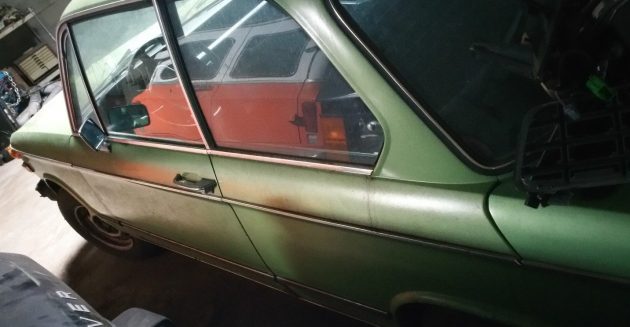 As many of you know by now, the Tii was the hotted-up version of the already capable 2002. Right off the bat, this car appears to be an unmolested example, but we are limited to exterior photos. That's not to say it hasn't been banged up, as there's some not-insignificant accident (or storage) damage and rust in a number of places that 2002s are vulnerable to corrosion. But when you combine the paint code with the more desirable engine configuration, it's not surprising bidders are still pushing the price up.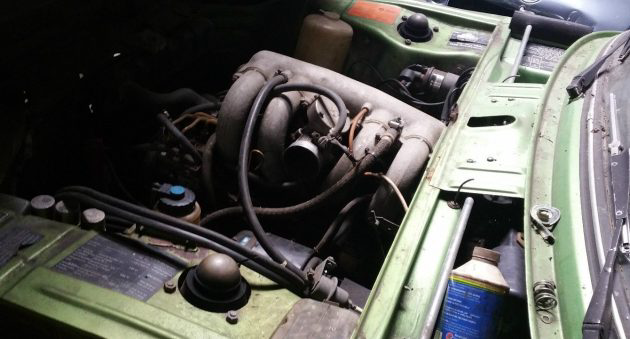 The seller claims this 2002 has been stored for the long-term, and it sports a salvage title from Ohio. No word on how or why that label was applied, but I'm guessing a rather minor fender-bender pushed this aging 2002 into the "totaled" column and into storage it went. The motor will turn over but they did not start it due to fuel system contamination. In addition, one of the gas tanks will need patching, and rust repair will be needed on the rockers and both turn signal areas on the front fenders.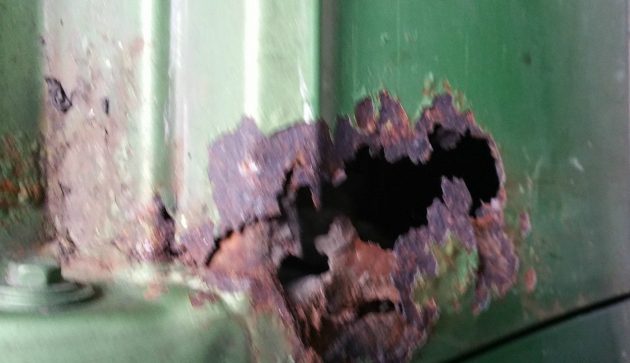 Here's a shot of the rust. I'm not a body shop guy, but if the panels are original, I'd sure try and save them – but only if the rust hasn't spread significantly further. The seller has some other interesting parts he's willing to throw into the deal, including some Recaro bucket seats from a later E21 3-Series, some 13-inch basketweave wheels from the same car, and a 4-cylinder engine from a much-later E36 318ti. I sure hope the motor swap never happens, and this lovely 2002 is restored back to its original Taiga Tii glory as sympathetically as possible.