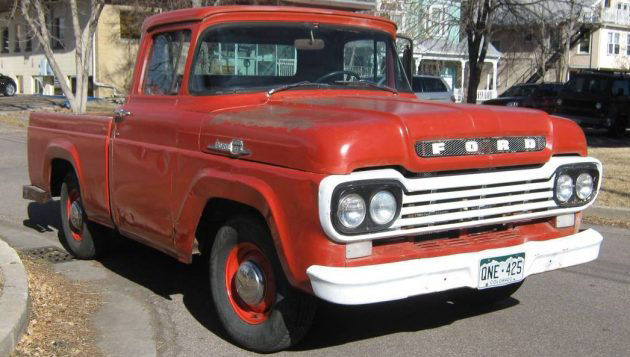 When I came across this truck listed here on craigslist, it reminded of the Tonka truck my wife has saved from her childhood home. The red paint is worn and the sides are dented much like this truck. Perhaps you too remember a red Tonka truck with a white grill from your youth? This full sized truck is in Colorado Springs, Colorado and can be yours for $5,250 or less. It's a mostly original truck that runs and drives and is said to even have original paint.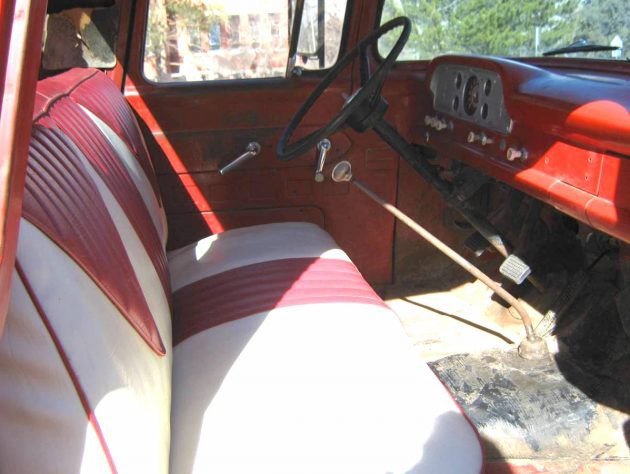 It looks very original inside except for the the seat covers. There's no apparent daylight showing through the floors.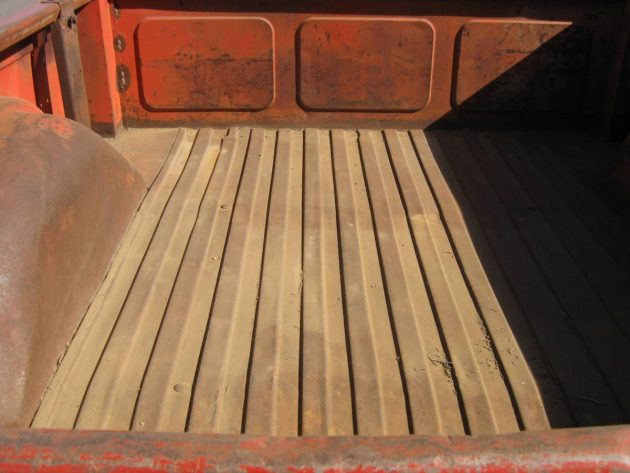 The bed has been well used but doesn't show serious damage either. The tailgate has been repaired but still looks straight.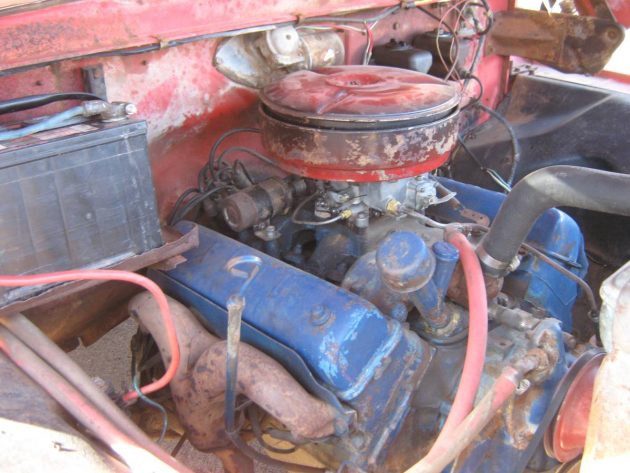 The owner describes this engine as a 312 V8 and that looks like that could be a four-barrel carb on top, so perhaps the original 272 engine was upgraded to a 312? The cheerful red and blue paint makes it almost look like a toy under the hood too. The carburetor has had some attention. It shouldn't take too much work to clean this up.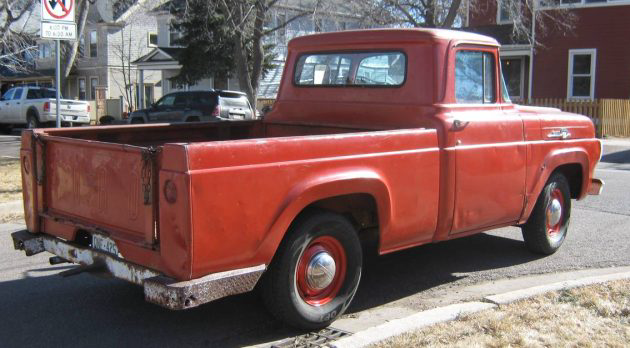 Hopefully there's not much rust besides what you can see on the front fenders. A look at the dirt side would be very helpful in determining how much rust there might be underneath. There's a lot of potential here. Someone might want to build a custom truck or a resto-mod? If there's no serious rust I'd drive it just as it is and not worry about an occasional ding or getting the bed dirty. It would certainly discourage your friends from borrowing it…