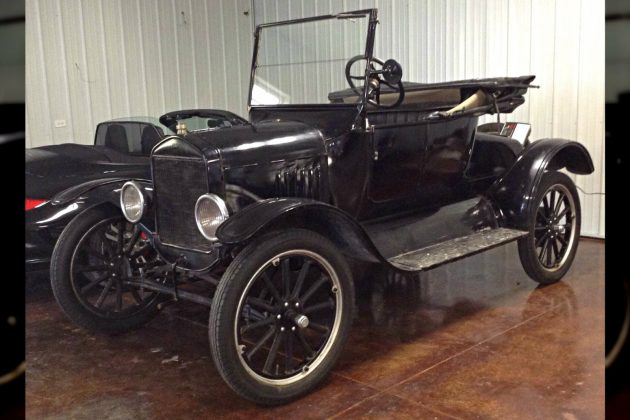 Although the Model T first began production 109 years ago, these iconic American machines aren't all that rare to see out in the wild. Model T's are always worth a look, as each one has a story that is just as colorful (or black) as the next. This Model T has traveled through time nicely and appears to have been well maintained throughout its lifetime. Ready to putt down the road, this T has a buy it now price of $8,700. Check it out here on ebay out of Union Grove, Wisconsin.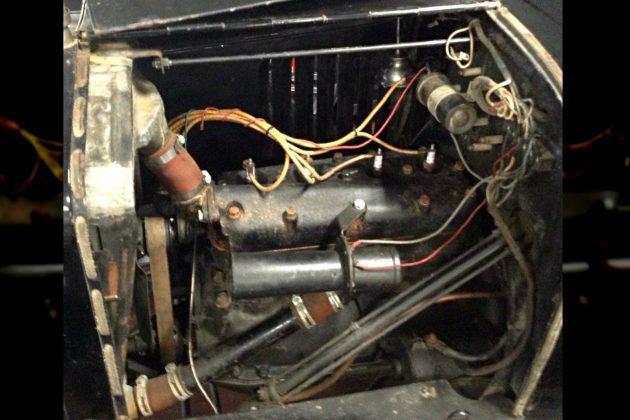 Simplistic and reliable, the 4 cylinder engine appears to have been rebuilt at some point as the seller explains fresh gaskets can be seen on the engine. Unfortunately there is no documentation, or information as to when the engine was completed. Lightly dusty and dirty, the engine compartment looks "the part" with cloth wrapped wiring, and the buffer material for the engine covers.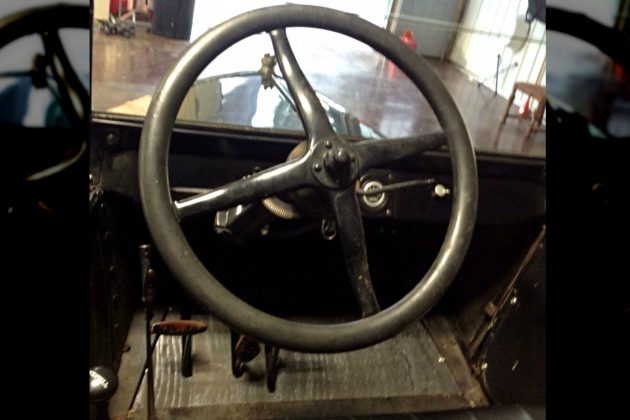 Inside the interior is simple and black as Henry intended. All of the visible wood looks solid, and may have very well been replaced before. The paint on the dash is nice, and the steering wheel is clean almost inviting you for a drive. Seating in this T will pleasant as well, as the seat is in excellent condition, and appears well padded. The only part of the interior to really nitpick is the chipped paint on the pedals, and the mild surface rust that has developed.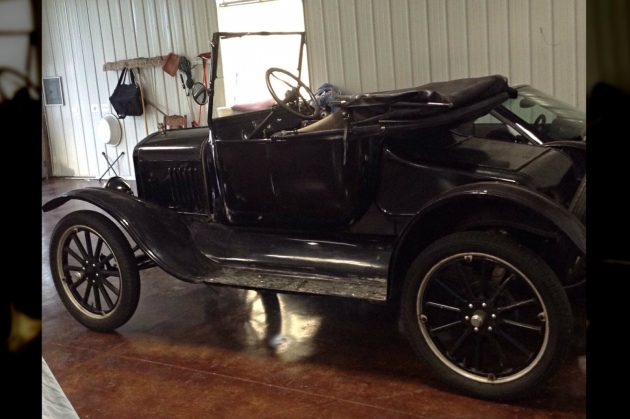 Often bruised, and showing some signs of age, just looking at a Model T can give you an idea of its past. This T is very clean and straight with no visible damage or patina in sight. The fenders aren't ripped, dinged, or rusted. Even the running boards appear rock solid. It is difficult to tell, but the paint seems clean, and could be a repaint from some point in time. The seller explains that newer tires are fitted to the rot free, and solid wooden spoke wheels. With no real history on the car, it is difficult to guess from the images if this car is as unrestored as the seller may think. If anything, it would appear that this Ford has been repaired along the way throughout its life, making for a clean and honest looking T. Although the Model T may not be the most excited car to drive, I feel that in this modern day and age, the T is really a "bucket list" car with loads of character and fun to offer. Plus there is no better way to do it than in a Roadster! Have you owned or driven one of these great American icons?