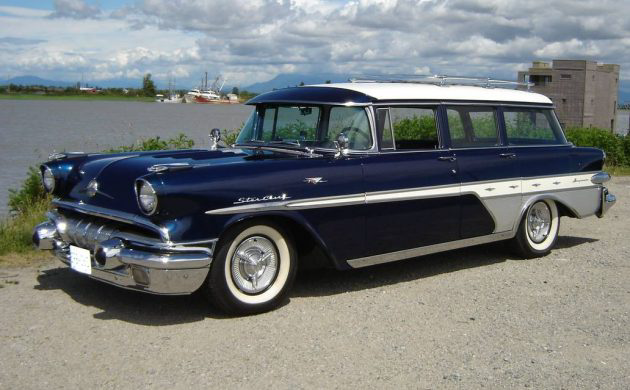 Somewhere along the line, the Pontiac Safari Transcontinental Star Chief escaped my attention. When I first gazed upon this listing, I was struck by this Pontiac's lines, they are beautiful but unknown to me. That being the case, an examination is in short order. Located in Ladner, British Columbia, Canada is this 1957 Pontiac Safari Transcontinental Star Chief station wagon and it is available here on craigslist for $53,500. Thanks to Roger for this tip!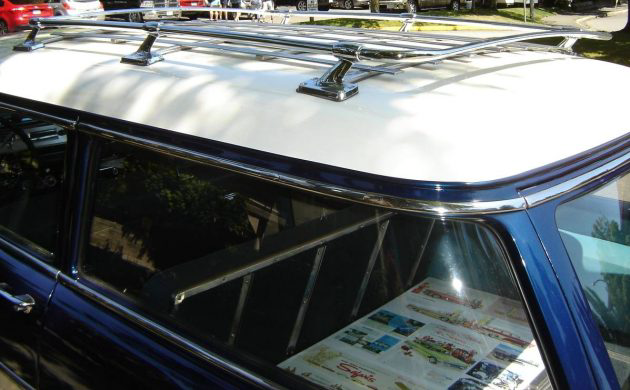 The Safari Transcontinental Star Chief was produced only one year and only half of the model year at that. As the seller states, "Pontiac's most expensive 1957 car. Introduced in the last six months of the year, the Star Chief was given a Bonneville upgrade. Only a handful of the 1,894 produced have survived…"The seller further adds that this Safari is rust free and was recently repainted in its two-tone scheme of Inca Metallic Blue with a white roof. It is beautiful! Typical for cars of this era are the extensive stainless steel trim and chrome-plated accouterments and parts. It all appears as new on this wagon. The mileage is unknown and it would be telling to see how this Safari appeared before its restoration.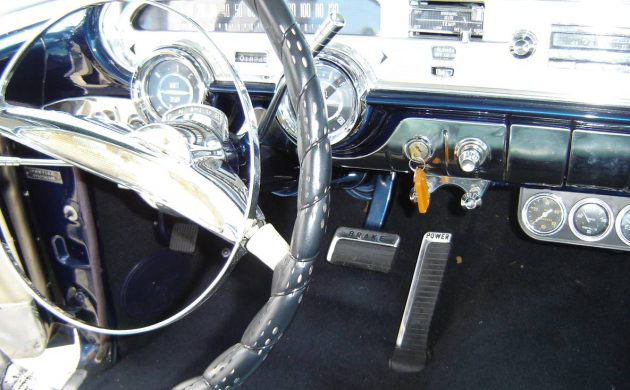 The interior is referred to as, "Excellent original interior with new front and rear seat upholstery".  That's a bit of a mixed bag and I don't want to be overly pedantic but if the upholstery is new, the interior is not original. That said, it is as fantastic as the exterior.  The instrument panel has been refinished in the same Inca Metallic Blue hue as the exterior and that greatly assists with overall continuity – we'll have to assume all of the gauges and lights operate as expected. The seller mentions that this Pontiac has every option that was available in 1957 except for A/C, power windows, and a power actuated seat.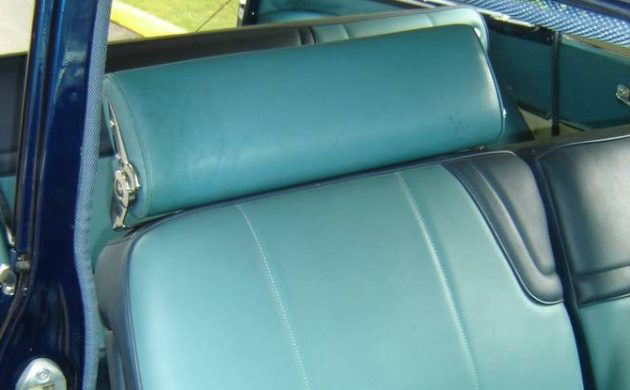 The seller goes to lengths to reference the headrests which are original equipment, a safety requirement not mandated by law until twelve years later. Also of note is the fact that the front passenger seat reclines.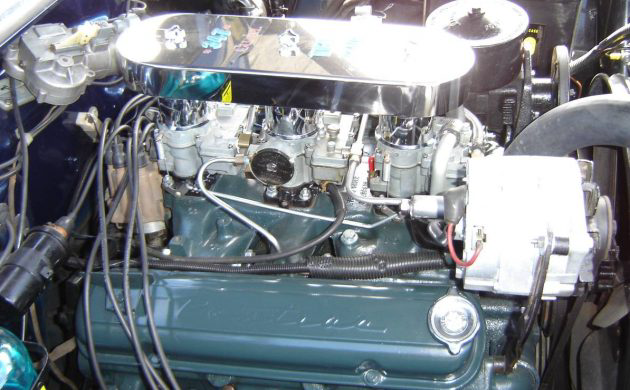 Under the hood is a Tri-Power (three two-barrel carburetors) equipped 347 (revised) CI V8 engine, generating 300 gross HP. The motor is claimed to have only experienced 2,200 miles since it was rebuilt. The air cleaner doesn't look like original equipment so I'll ask our Pontiac power specialist contributors to comment on that observation. It would also seem that the generator has given way to an alternator. The seller claims that this is the only known example, with a matching number power plant, that has survived. No word on how this Safari actually runs but it shouldn't be an issue considering the low mileage accumulation. Backing up the engine is a Hydramatic, automatic transmission.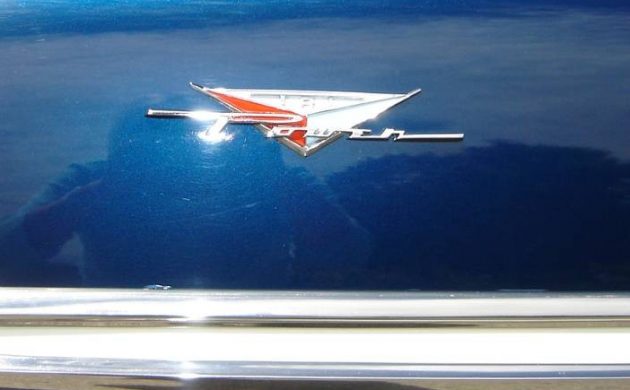 This Pontiac is a reflection of its Baby-Boom era when station wagons and suburbs ruled. GM thoroughly had their hat in the ring with the Chevrolet Nomad, Buick Caballero, Pontiac Safari, and now this Safari Transcontinental. Why can't suburbanites have a little motoring excitement too, right? Somehow that plan seemed to work on a station wagon. A mini-van? Not so much so.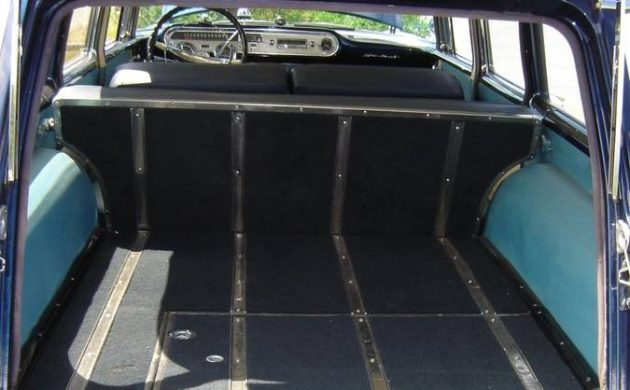 The seller is asking for a pretty handsome price for this Safari and the assumption is that the price is in U.S currency, not Canadian, but interested parties may want to verify. This car, is in fact, a rare bird but it seems more fitting for a collection or a museum than it does for private, occasional use; it's just too nice to drive. And therein lies the usual conundrum, what to do with it? The seller does suggest that this is the car, "If you are looking for a car that is out of the ordinary with nothing left to do but enjoy." Might you be that new owner?