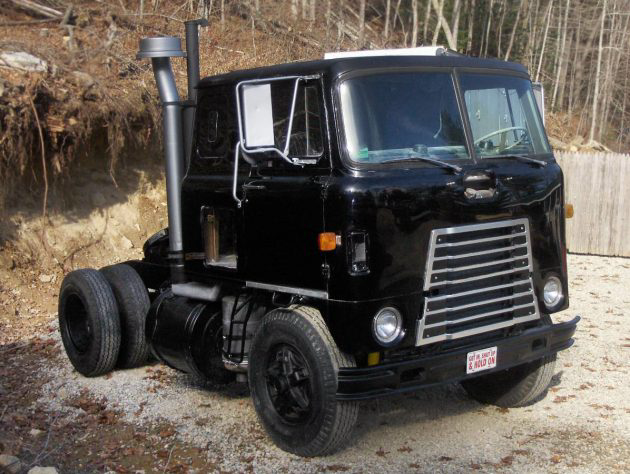 Are you an aggressive tailgater looking for your next daily driver? Do you have a really, really big boat or trailer to haul? If so, this 1970 International CO-4070A could be for you. This is one mean, cool truck! That's not just a plain black paint job, either, you'll have to check out the detail photos. It's on Craigslist for $6,500 in Putnam, Connecticut. The seller has over $20,000 in restoration costs including the $10,000 custom paint. If the CL link goes away, the photos can be found here.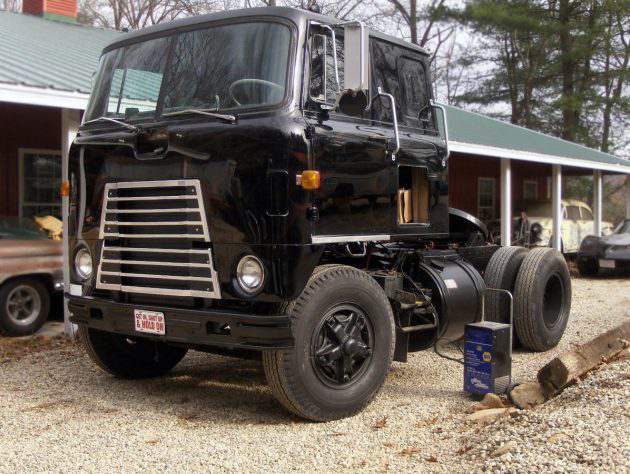 This is one good looking rig. This one photo alone is almost worthy of a "car spotting" exercise. Is that a '59 El Camino on the left side? I sense a Chevy man here. This International has an incredible paint scheme with "custom flip flop ghost flames." There are a few detail photos of the paint, but unfortunately there isn't one photo of the interior at all, and just one partial photo of the engine from the side. I hope that the covers that aren't shown in the photos are there somewhere. They mention that it needs "some minor finishing but a lot has been done."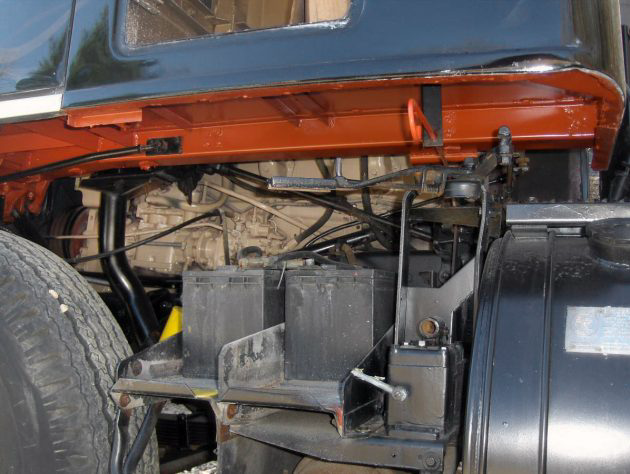 Speaking of the engine, this is an optional Cummins, an International DVT-573 would have been standard. A Detroit Diesel would have also been an option. There is no mention of what's powering this tractor other than it has a "rebuilt Cummins and 10spd trans." It sure looks clean under there. It would have been nice to have a couple of interior photos instead of a half-dozen paint-reflection photos, hmm.. From the seller, "truck has been sitting for a year and has some minor scratches and a small dent, both easy fixes also needs a pressure plate but it does run and drive. One spring broke on pressure plate." Howard, Geo, Dave, and probably almost any one of you, will have forgotten more about these big rigs than I will ever know. I just know that I like it. Is this a good buy at $6,500?