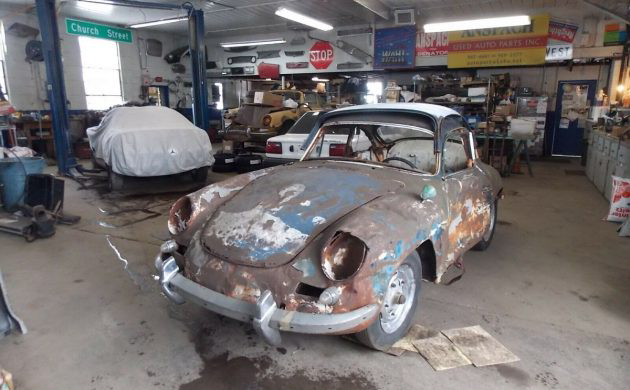 I don't know if it's sympathy or just blind faith that someone will buy this car that prompts a seller to even list it in the first place. There was a time when a Porsche 356 this badly damaged and rotten would not even have a chance to be sold; straight to the scrap heap was the only future for a car like this. Still, it's 2019, and we now rescue or at least attempt to save every Porsche 356 out there, so take a gander at this floor-less 1963 "B" model here on eBay for $9,200 or best offer.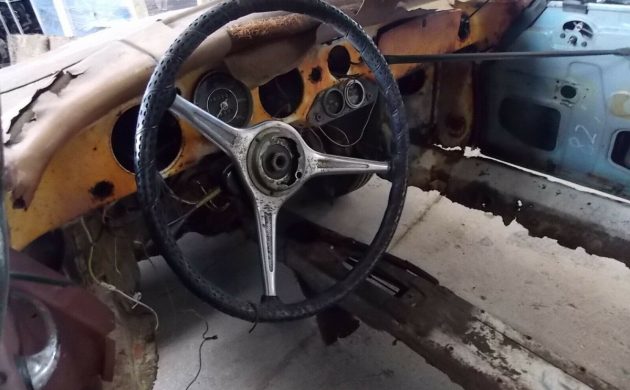 I want to be clear, that if I found a 356 like this in my backyard, I'd absolutely put it on eBay for $10K. Especially if, like this car, it had a clear title. Why? Because apparently, Porsche enthusiasts can still find value in a car like this, even without a motor or transmission, or really any components to realistically part out and hope to make some money on. I can practically guarantee this seller would take any offer over $3K, but you have to list it for nearly $10K on the off-handed chance someone actually has a spare floor pan and just needs a clean VIN.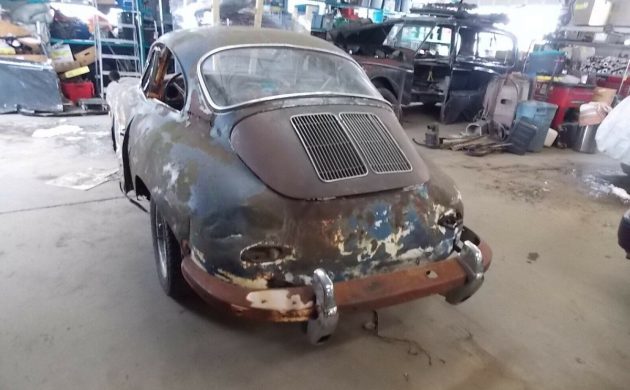 If you have the ability to do your own work and simply want to own a vintage 356, there could be a shred of appeal to buying a car like this. Of course, in the not too distant past, there's no way you'd consider taking it on, but all of that has changed. When I look at the junkyard-find Mercedes 190E 2.3-16 I purchased, I think about whether it'd be wiser to save up $20K for a good one, or hope that I can emerge far below that number with a running, driving car I can use in the summer months. It's a tough question, especially on a car like this 356 where values of good ones are now over $50K.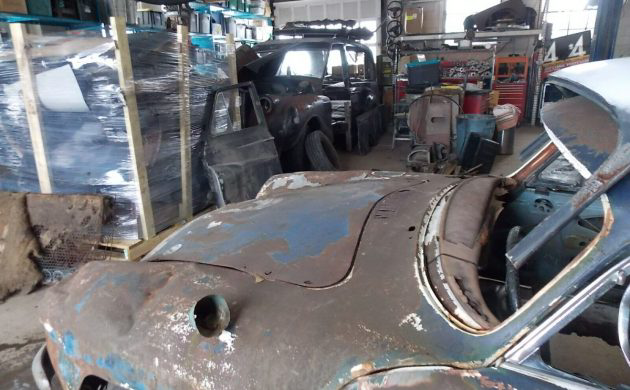 Could you rebuild this car using your own labor and parts-sourcing for under that number? That's the question, and likely what the seller is hoping a potential buyer will decide is possible by even coming close to the asking price. A spare roof and rear quarter panel is included to help address some of the worst areas of the car, but even after the bodywork is done, you're faced with rebuilding every mechanical system, from stem to stern. It's not for me, but perhaps one of you knows a Porsche fanatic crazy enough to take this one on.
Have something to sell? List it here on Barn Finds!