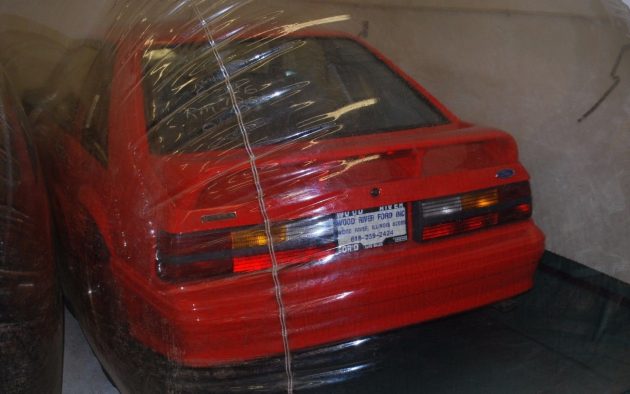 We have featured some very nice foxbodys lately. There was a 14k mile Cobra and even a thousand mile one, but this takes the cake as the ultimate survivor foxbody. This is a rare Cobra R model and it's only showing 12 miles on the odometer! It has been carefully stored away and is basically a brand-new 24 year old car. Find it here on eBay where bidding is getting close to six figures!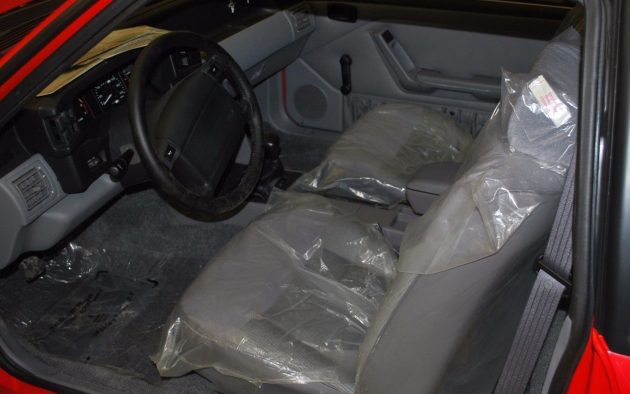 The seats are covered in plastic and all the factory stickers and markings are still in place. If you wanted a new Cobra R when these were first released, but couldn't get one, this could be your chance to go back in time! The hard part will be deciding if you should drive it or not. The value will instantly drop, but it would be a lot of fun to experience what these were like new.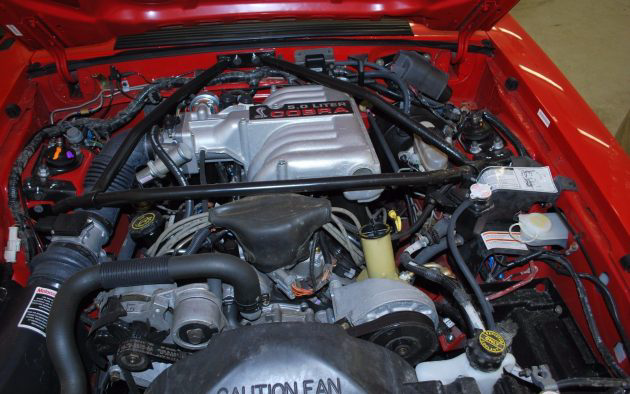 The Cobra R was a hardcore track version of the already rad Cobra. It had all the SVT upgrades, but was also lightened and tightened up. The rear seat, stereo, air conditioner, and sound dampening went into the dumpster. Then Koni shocks, heavy duty springs, and a strut brace went in. There were only 107 of them built and it's probably safe to assume that most were raced.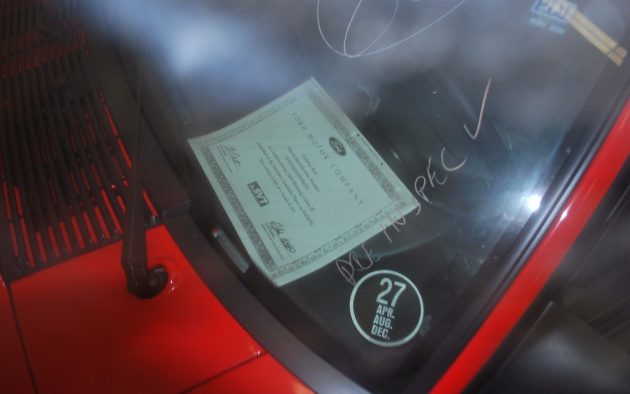 Other than a door ding, this thing looks perfect. It's as if the car was just unloaded off the truck at the dealership. The original dead battery is included in the sale for the real sticklers. Some photos of it outside the bubble would be nice, but it hasn't affected bidding any. So, if you had a hundred grand to burn, would you stash this away as an investment or would you drive the heck out of it?