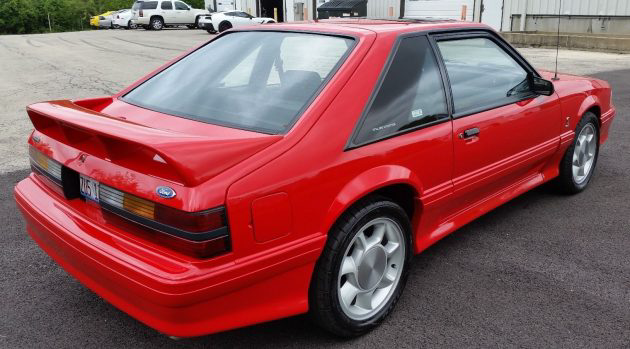 The low-mileage Mustang Cobras just keep coming! If you missed the 1,000 mile one we featured the other day, this could be your second chance. This one has 14k miles on the clock and cloth seats, but is extremely clean for a 24 year old car. Find it here on eBay where bidding is currently at $27k!
This was the first of the SVT Cobras and the last of the Fox-body Mustangs. That means it's about the best 3rd generation Mustang you can get. It was more refined than earlier cars and the SVT tweaks made it a potent machine.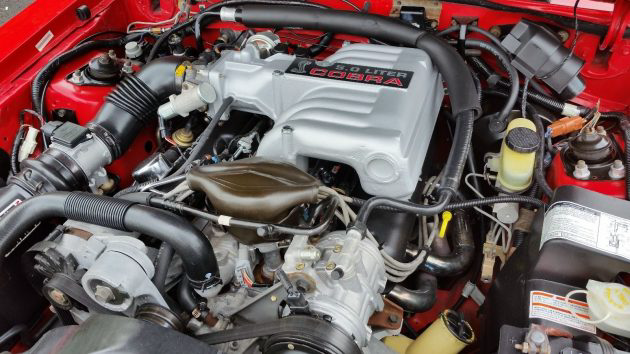 The Cobra 5.0 utilized Ford's new GT-40 Performance parts and put out quite a bit more power than the GT model. This particular engine has a new cam, heads, and exhaust so it should have a few more ponies!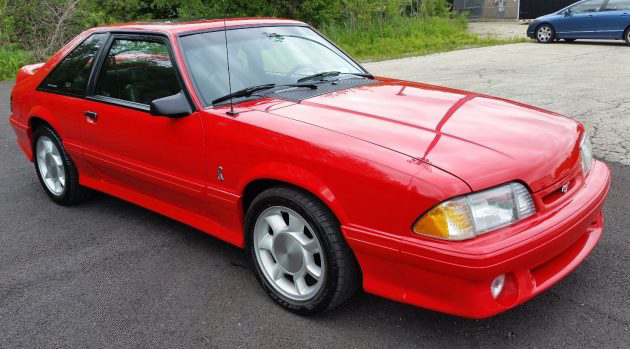 This could be your chance to get that Cobra you dreamed about when it was new. It's going to cost you more now, but getting to drive a like-new example of one of these might just be worth it. What do you think – would you take this over a new Mustang?