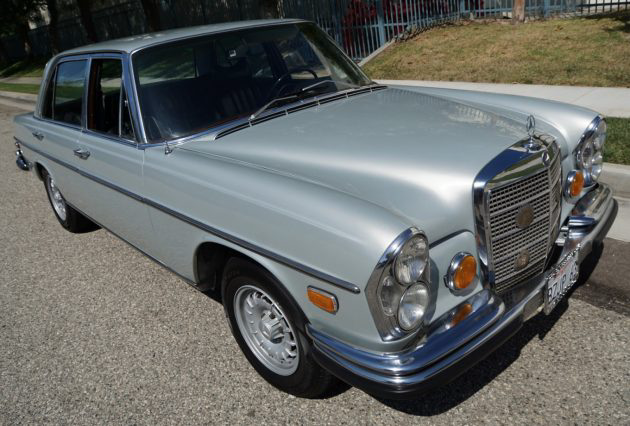 After consuming sufficient automotive TV, web, or print content, most motorheads learn about the "Mercedes sedan with the limousine motor." While not as widely recognized in the United States as, say, a 1969 Charger, even muscle-car fans know that, when you see one of these sedans, you immediately scan for the magic "6.3" on the rear. This 1969 Mercedes-Benz 300SEL 6.3 resides in Torrance, California, and awaits its new owner here on eBay. Aside from one re-spray in the original color, this specimen is largely original, having received excellent and documented care by two California owners while accumulating fewer than 45,000 miles.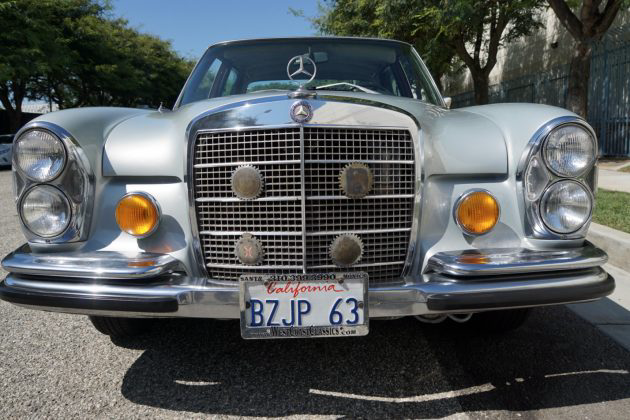 After reviewing Mercedes-Benz' parts shelves in 1966, engineer Erich Waxenberger launched a off-book venture, installing a 6.3 liter (384 cubic inch) V8 limousine engine into a 300 sedan as a proof-of-concept. After experiencing the sedan's six second 0-60 times, managers took an additional six seconds to schedule thorough testing and approve the car for production in time for the 1968 model year. Mercedes owners tired of having their six cylinder SEL sedans embarrassed by every big-block sedan on the road wasted no time ordering up the 6.3. The only down-side of driving this fearsome four-door is having to transform your cheesy grin into steely indifference before exiting the vehicle.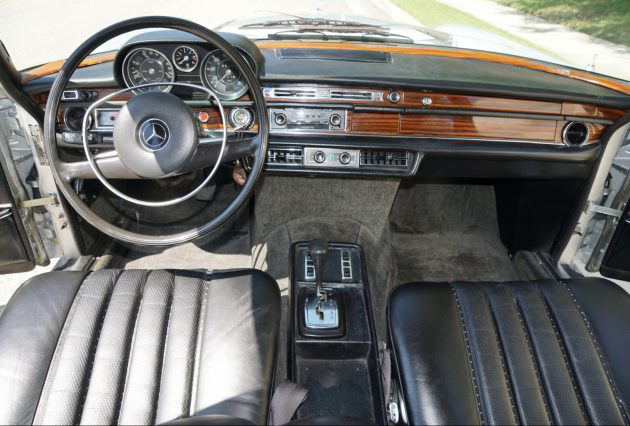 In addition to the monster motor, Mercedes equipped all 300 SEL 6.3 sedans with nearly every feature known to moon-launch era man. The seller claims that, aside from one cracked lever and some peeling veneer, the original dash and controls are intact and functioning properly. The original black leather, carpeting, and mats are also well preserved and undamaged. Even the air conditioning works! For more information about the history and development of these large capable muscle-sedans, visit this page on mbca.org.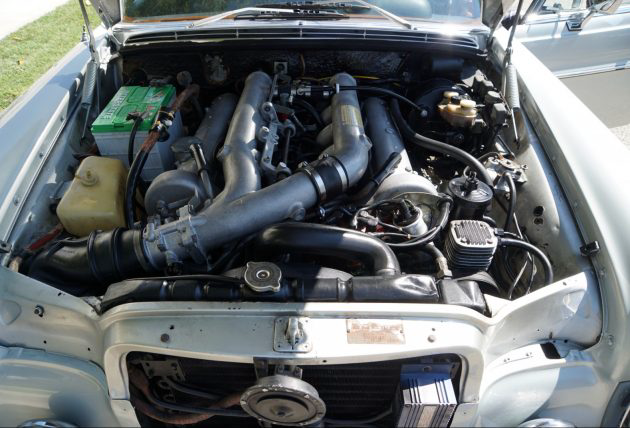 Tech note – that thing in the left front that looks like a small air compressor is actually… a small air compressor, for the air suspension. Buyers should check that system thoroughly as it can be costly to refurbish.
You don't have to be a Euro-car expert to look at this motor and know it means business. Its 300 horsepower and 434 lb-ft of torque has no problem getting your foursome to the links on time. At 3,800 lb this classic sedan weighs about the same as a 2017 Chevrolet Impala, and brings about ten times the class. Like a muscular bodyguard in a gray silk suit, this finely crafted machine exudes confidence and looks great at a formal event, yet stands ready to snuff out anyone who picks a fight. Given the excellent as-stated condition and provenance, is this car worth the Buy-It-Now price of almost $50,000?