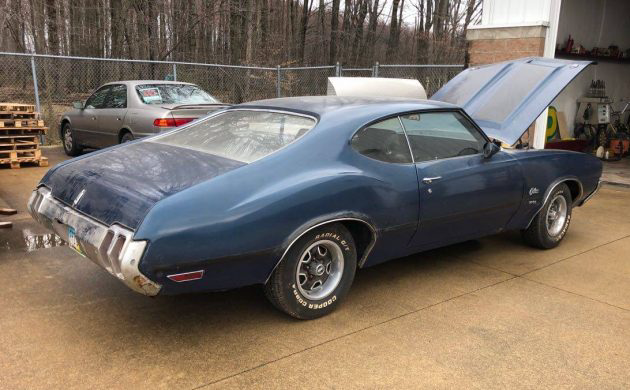 Starting around 1967, automobile insurance companies started premium "surcharges" on cars with outsized horsepower or low curb weight to power ratios. GM Corporate mandated a 10:1 minimum ratio across all five divisions through the '60s. Since muscle cars were all the rage, and power was doing that up, up and away thing, insurance underwriters were looking, ostensibly, to manage their liability. Auto manufactures, in some instances, started to offer smaller-engined/lower horsepower varieties as a counter move. One of the best examples was the 340 CI Dodge Dart GTS which later helped spawn Plymouth's Duster 340. Oldsmobile got into the act too in 1969 with their 350 CI powered, W31 Oldsmobile Cutlass. And here for your review, is just such an example from 1970. It is located in Cleveland, Ohio, and available here on craigslist for $22,500. Thanks to Adam F for this tip!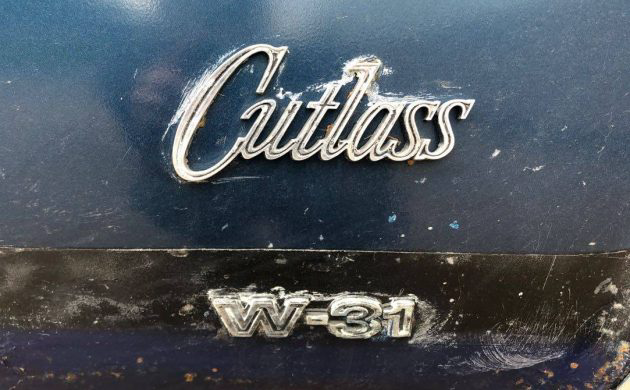 The W31 package actually existed in 1968 but it was known as the "Ram-Rod" and it was essentially the same car, it just used the Ram-Rod badge for identification as opposed to the W-31 moniker. By 1970, the W-31's final production year, the body styles included either a Cutlass S (Holiday or Sports Coupe) or the F-85 Sports Coupe. Research indicates that there were about 1,300 W-31's assembled in 1970 across all body styles. No, they're not too common.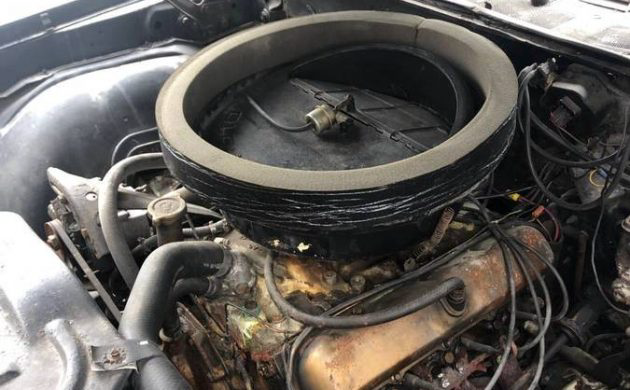 What makes the W-31 the car it is, is Oldsmobile' 325 HP, 350 CI, V8 engine. While W-31 is down on engine displacement, the power is no different than a '68 Oldsmobile 442 with an automatic transmission so whether this serves as a high insurance premium salve or not, it is hard to say. The seller states, "The original motor starts up and runs good. The car will move, but the clutch is shot." He also includes a burb stating that this Olds is a 49K mile example. This W-31 is equipped with a four-speed manual transmission, definitely a nice find. It seems that many 442's from the era have automatic transmissions, not sure of the breakdown with the W-31. In spite of the clutch being shot, it's not too tough a job to replace. I helped a friend swap out the one in his '67 442 using a curb in a suburban neighborhood, serving as a ramp, for under-car access. It's good to see that the W25 air induction scoops/air-cleaner are still present and hopefully functioning.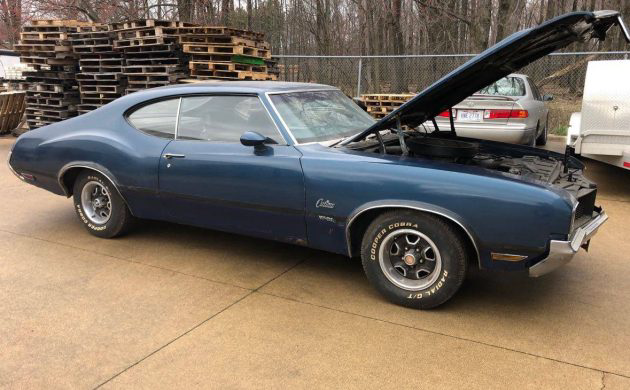 The exterior of this Cutlass is fair. The seller advises that it has rust but the floors and trunk are very solid. There is evidence of lower rust in the passenger-side rocker panel and perhaps over the passenger-side rear wheel but the included images are not too revealing. There is no photo of the driver's side of the car so perhaps there is more of a problem there. The body panels, however, appear to be free of crash damage so that's encouraging. The dark blue finish is still presentable and the faded presence of the black W-31 body stripe, as well as the black hood accents, are still visible.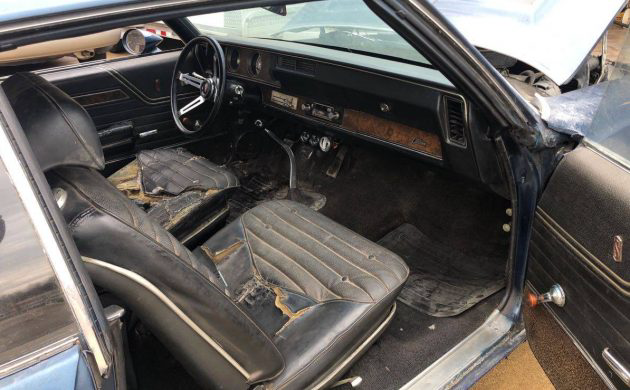 The interior is a mix. It is a bucket seat/no console environment, which is not encountered that often, though the shifter boot bezel is missing. The upholstery is in poor shape which belies the 49K mile claim; it looks worn from use more so than age. The carpet is typically faded but the dash-pad and instrument panel seems fine. Based on what's photographically revealed, the interior is certainly salvageable and probably not at great expense or effort.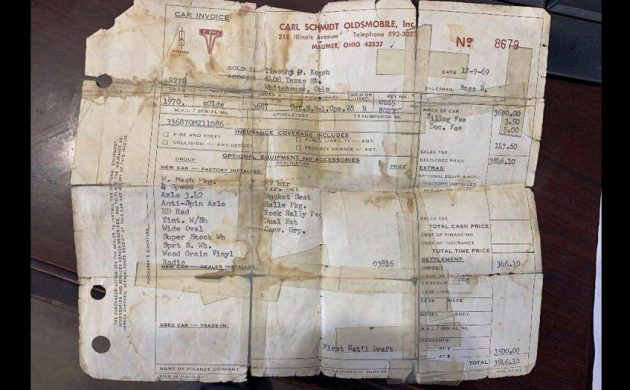 Admittedly this is a rare car, its documentation and understated nature is an attractive draw, but I'm not sure about that price – reasonable or a bit outsized? Also, I would imagine that this W-31's road manners are pretty enjoyable, owing to a smaller displacement engine, with a stout horse-power rating and running through a manual transmission. Show of hands, has anyone ever owned or driven a W-31 Cutlass and what was it like?