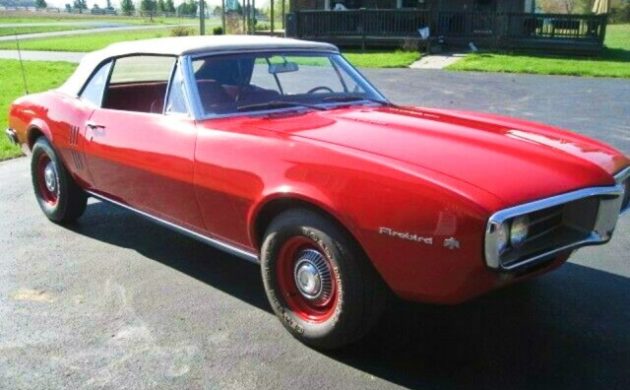 What we have here is a 1967 Pontiac Firebird convertible for sale here on eBay in Bloomsburg, Pennsylvania with a couple of days left and bidding at $19,200 on Wednesday. It's a six-cylinder, three-speed manual car with floor shift, and if the lack of a V8 doesn't put you off this car should get serious consideration. It's unrestored but quite nice. The odometer shows 76,000 miles, and that seems likely. The title is clean.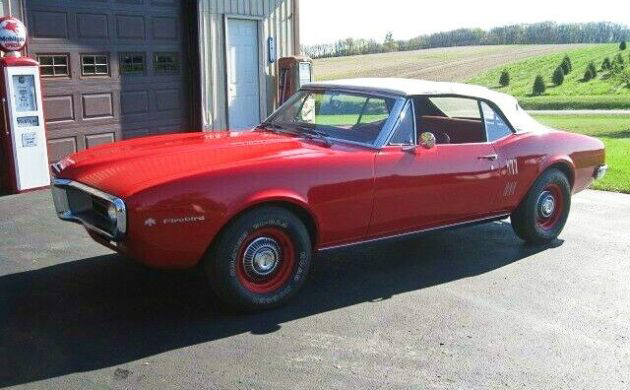 I always thought the early Firebirds lived in the Camaro's shadow, but I consider them even better looking. This is the first year for Firebird (and for Camaro too, of course). Firebird production that first year was quite modest at 82,560, and just 15,528 were convertibles.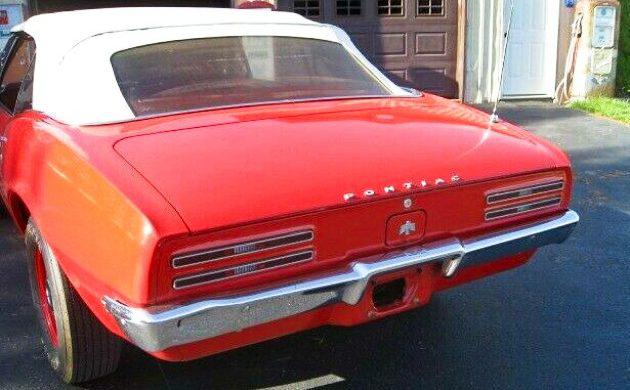 This car had some rust repair 30 years ago, but it's mostly highly original. It's even wearing the top it came with. "You never see that," says the owner, and he's right. Canvas tops don't usually have 53-year lifespans. I don't think this car spent any time at all sitting outside.
The owner goes on to say that the car "runs and drives OK," but adds that it "would be great for an LS swap." It is indeed an excellent restomod candidate, but (as the former owner of a six-cylinder Dodge Dart convertible) I can say with confidence that it's nice to leave them as they left the factory. Sure, acceleration will be leisurely, but you'll be able to enjoy your surroundings on Sunday drives.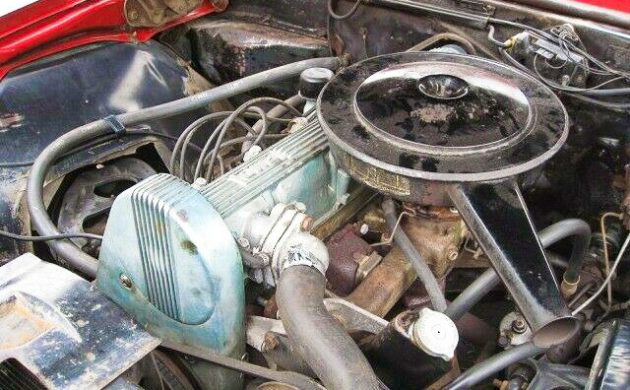 The base six had 230 cubic inches and was based on Chevy's six of the same period. With a single-barrel carb it was rated at 165 horsepower, but there was also the "Sprint" six with a four-barrel and 215 horsepower. The three V-8s offered were more popular, so this Firebird is also a rare bird.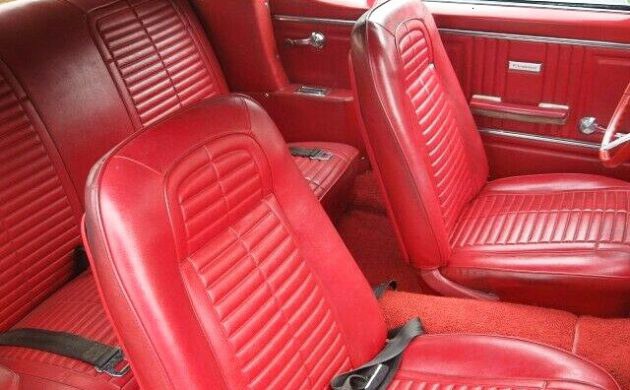 The photos aren't great, but this car basically looks good from every angle, and underneath, too. It was repainted decades ago, and the job still holds up. The red bucket seat interior looks fabulous, though there is some sun fading.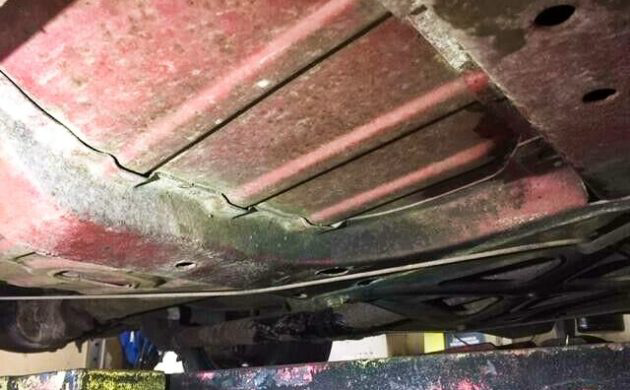 The bumpers have a few dents, and there are scratches in the original glass. The engine still wears some of its original hoses and clamps, but the new owner might be wise to save them for shows and put on new rubber. Nothing is said about the brakes, but if it "runs and drives OK" they must work.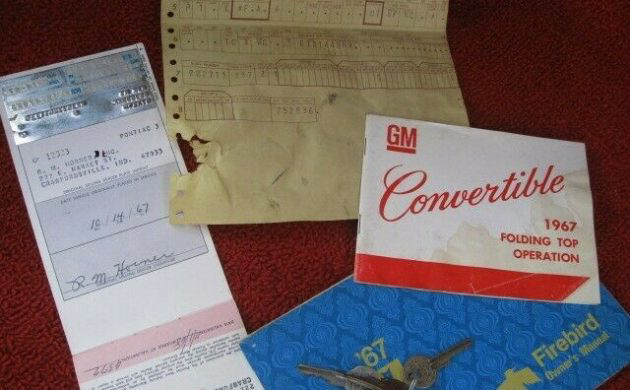 "Not perfect but damn nice car for the $$$," says the vendor. Yes, it is, though the bidding may go a lot higher. Are you ready to pony up for this pony car? Are you in for the long haul?