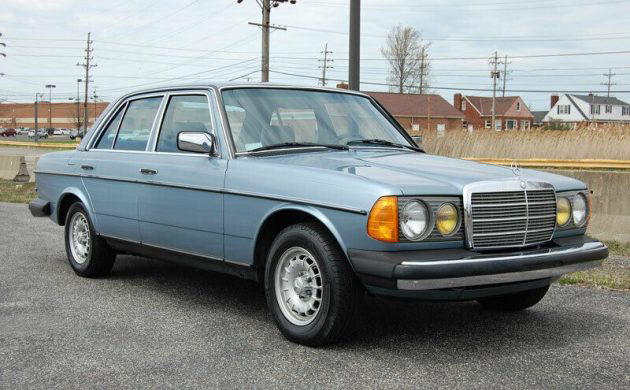 This 1985 Mercedes-Benz 300D has clearly been loved, despite wearing average miles. Now, that being said, 119,896 miles is hardly a big deal for a turbodiesel W123, as most enthusiasts would call that barely broken in. The Mercedes benefits from long-term care with maintenance records stretching back to when it was a new car, and it's presumed to have been garage stored since new. The cosmetics are equally nice with no signs of rust or previous accident damage. The seller notes that the turbo spools up nicely and that the Mercedes drives straight and true. Find it here on eBay with no reserve and bidding up to $10K at the moment.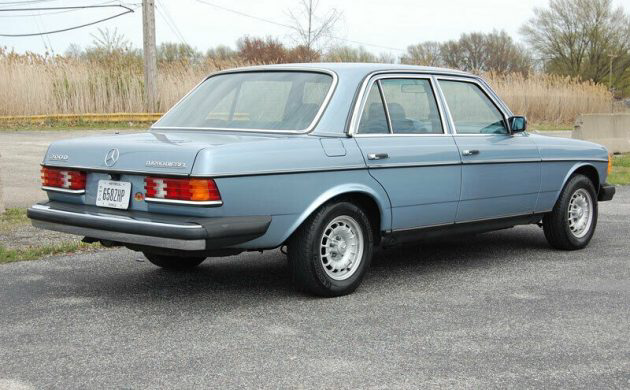 To me, the toughest part about choosing a W123 is knowing which example is the best one to buy. These cars are long-lived and often cherished by their owners, so there's always a few respectable sedans and wagons to choose from. The bodywork on this 300D is obviously part of the attraction, and despite residing in Ohio, there's not obvious damage to the vulnerable lower sills or fenders. Though the W123 got saddled with the huge safety bumpers in the U.S. market, it is possible to swap to the prettier European-market chrome bumpers if you so desire. The classic Bundt wheels show no signs of wear, but they rarely do.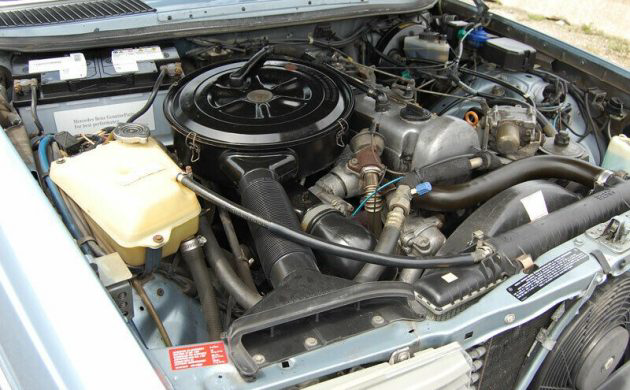 The diesel engines in the W123 need no introduction, as they are notoriously overbuilt. The engine bay on this example looks like new, and based on the description, there's probably good reason to believe the previous owner took good care of this classic Mercedes. Small details like the power antenna still working; the original Becker radio still in the dash; air conditioning still blowing coolly – those things rarely show up on a car that's been neglected. The seller notes there are no leaks and that the engine and transmission are bone dry. A new Mercedes factory battery has been installed.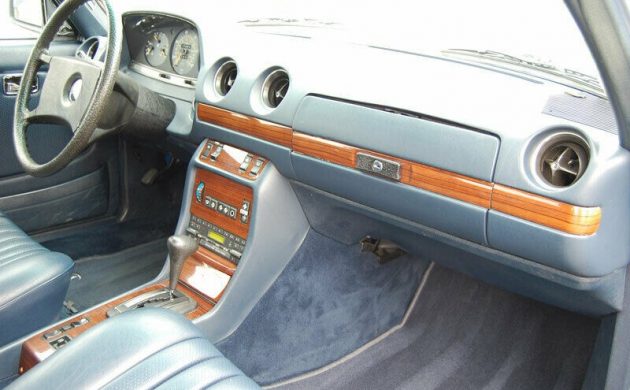 The interior looks awesome, but that's not exactly hard to do in a W123. It's the stuff of legends, that MBTex material, that somehow allows the cabins of W123s to still look perfectly presentable, even when neglected. The woodgrain trim in this car looks better than most with six digits rolled over on the odometer, and the only real downside is a glovebox door that is out of alignment. The blue carpets appear to be in very nice shape, and overall, there's nothing to fault here. The air conditioning has already been converted to R134A, so there's not much for the next owner to do but drive and enjoy. Will W123s continue to rise in value?
Have something to sell? List it here on Barn Finds!