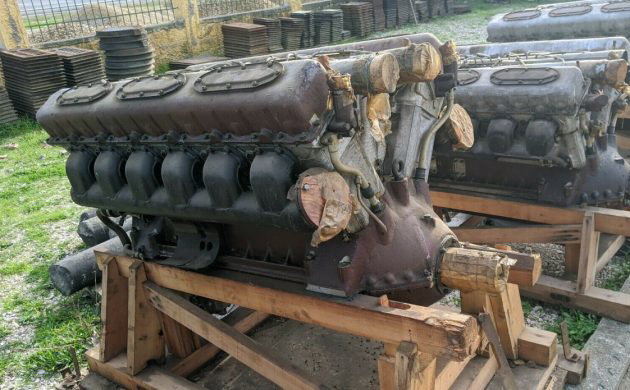 Barn Finds reader Shawn F. F. was kind enough to tip us off to this cache of brand new V-12 diesel engines that were originally intended as spares for Chinese-produced Type 59 tanks. They are listed for sale here on eBay, with individual engines priced at $3,000 each but quantity discounts down to $2,550 each if you purchase four or more. You'll also be paying $1,400 to ship each engine from Tirane, Albania, but with a rebuilt Cummins 6.7 diesel truck engine selling for $15,000 on eBay, that sounds like a bargain!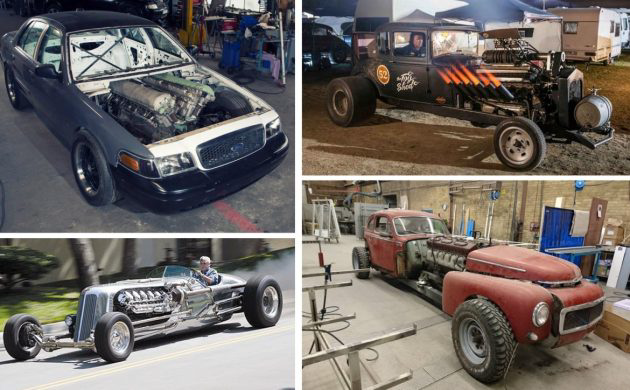 As you might expect, finding a suitable vehicle to install a tank diesel engine into isn't easy. Above, you can see four recent vehicles all powered by similar ex-tank engines to give you some ideas, with the Blastolene specials like Jay Leno's in the lower-left picture probably the most famous. I want to know where you would install one of these 520-horsepower, (at 2,000 RPM!) 1,696 ft-lbs of torque (!!!) monster engines!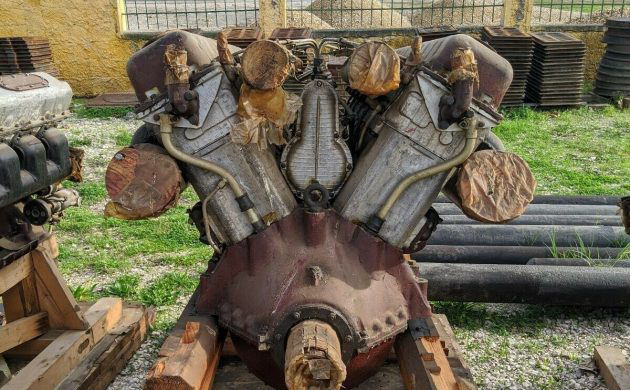 It doesn't look like the transmission is included, which is a shame because they actually came with a 5-speed manual in the tanks. We have no idea of the age of these particular engines, but the Type 59 was produced from 1958 to 1985 and still serves in the Chinese military as well as other countries around the world. It appears that at least some of these engines were prepped to be stored outside; I hope the preparation was sufficient as they certainly look weathered. Looking over the seller's past auctions they have good feedback ratings, but generally are selling vintage NOS electronic components, so their expertise on these engines may be limited.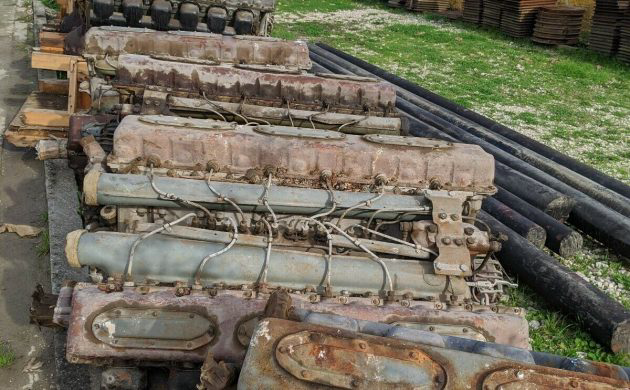 It is apparent that the seller has plenty of engines to sell. Apparently, either the tanks were more reliable than first thought or they were lost in combat before needing their engines replaced.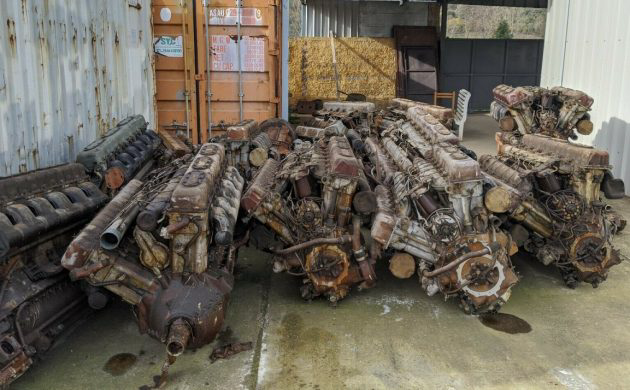 So now that you know more about Type 59 diesel V-12 tank engines than you ever thought you'd want to, I am serious about wanting to know what vehicle you'd like to put one into. When I first thought about it I was way too conventional and considered pickup trucks and other heavy vehicles like an RV. But then I changed my mind — since this is a fantasy vehicle after all, why not make the world's biggest, baddest Locost 7 (Locost 12)? Sure, that would be ridiculous, and is completely against the Chapman ideas of "simplify and add lightness," but hey, it's my idea! What's yours? PS — no, I have no idea what to use for a transmission!