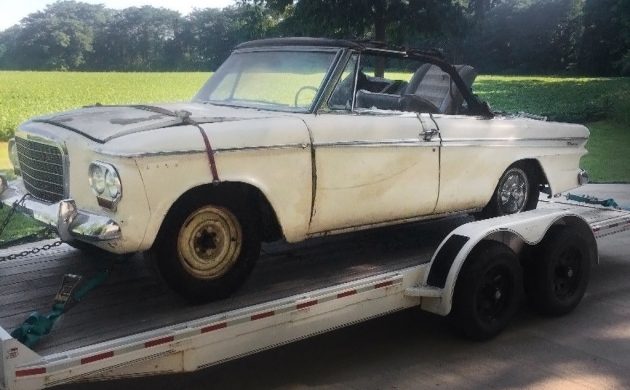 Just this week I passed on buying a car that I have wanted for several years because when the seller sent me a few detail photos it had much more rust than they let on in the listing. This 1963 Studebaker Lark Daytona convertible supposedly only has surface rust and hopefully it can be saved. This rare, desirable, and valuable car is listed on eBay in Princeton, Illinois with a current bid of just over $1,100 and a buy it now price of $3,000. This is a very worthy restoration candidate, let's check it out.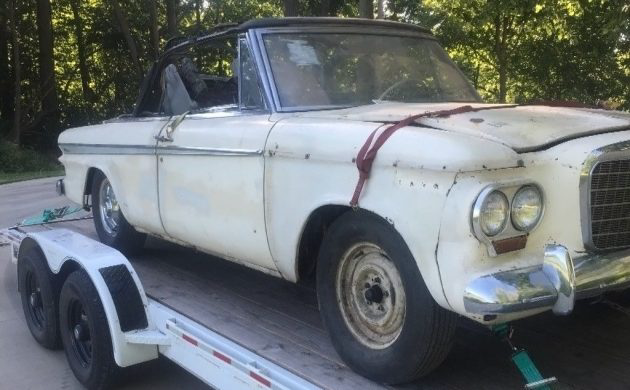 I have an immensely different definition of the word "cool" then most people do. I think this is a cool car. No, it's super cool. I'm a huge Studebaker Lark fan anyway, but a Daytona? And, then a convertible? With a V8? If all goes according to plan, the Powerball ticket that I bought this afternoon will come in handy for giving this car the nut-and-bolt restoration that it deserves. These are rare cars, but not as rare as winning the Powerball is.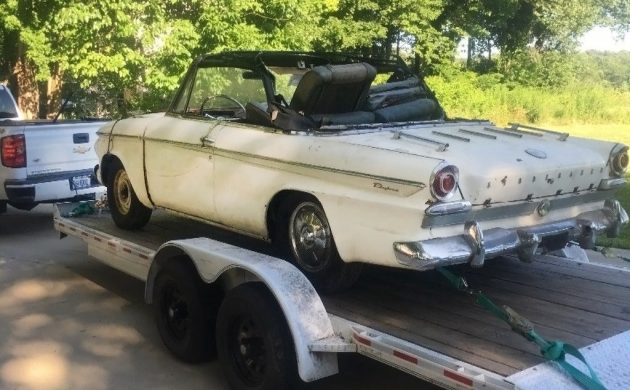 The Lark was updated in 1963 with slender pillars, but since this is a ragtop that's of no consequence here. Still, the more modern look carried through even on convertibles. This would be the last year of what I consider the classic Lark look before the much more modern cars arrived for their final couple of years in 1964. Along with that modern look came a new name, there would be no more Lark. Also, the cars were now made in Canada for their last two years of production.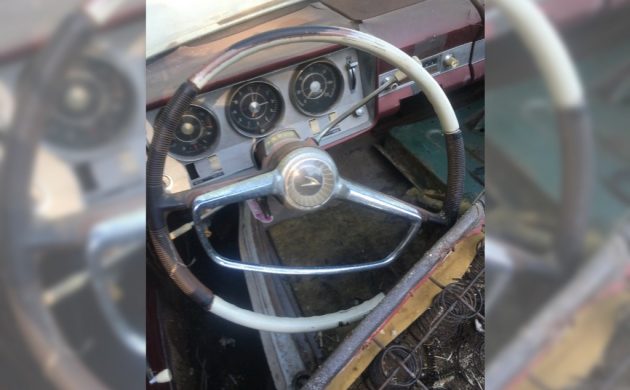 It's always disappointing to not have any engine photos, especially when this one should have a very photogenic 210-hp, 289 cubic-inch V8 with yellow valve covers. The interior photos and photos overall are hit or miss here, mainly miss. The interior is in rough shape but hopefully this car can be restored to its former glory. It's an important piece of history being a last year of the "classic" Lark and also being a Daytona convertible to boot. With Hagerty listing a #2 excellent condition example as being valued at $31,500, this could be a nice project for someone without being too far upside down if they did a lot of the work him/herself.
Have something to sell? List it here on Barn Finds!