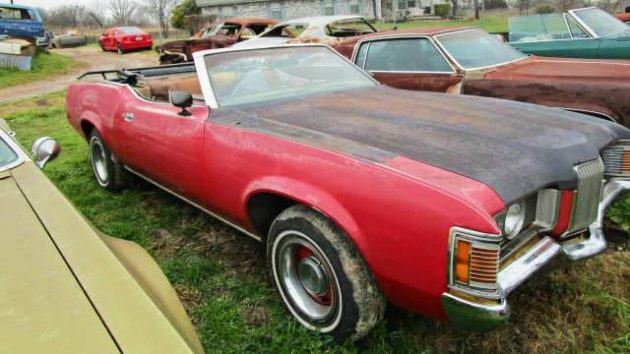 Barn Finds reader Pat L. spotted a terrific find on craigslist, where a seller (more like a dealer, it seems) has a variety of project cars ranging from complete to needy up for grabs. The diversity of the vehicles is impressive, including this Mercury Cougar XR7 convertible that sports a rebuilt 351 and is listed at $4,200. Let's see what else is available here on craigslist.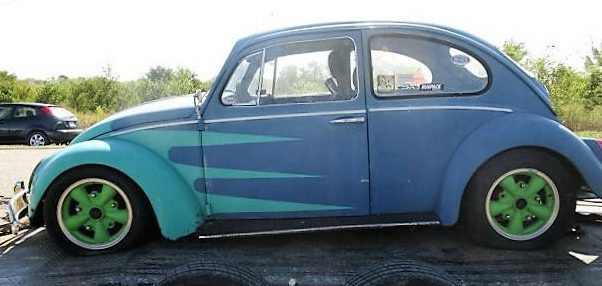 See what I mean about variety? The seller has a few air-cooled projects up for grabs in addition to American iron, and this includes this Cal-look Bug that's been lowered and received a very 80s flame paint job. There's no information in the ad about this particular car, but he also supposedly has a '66 model that's been converted into a convertible speedster-style example. I'd love see pictures of that one and find out what this one is listed for.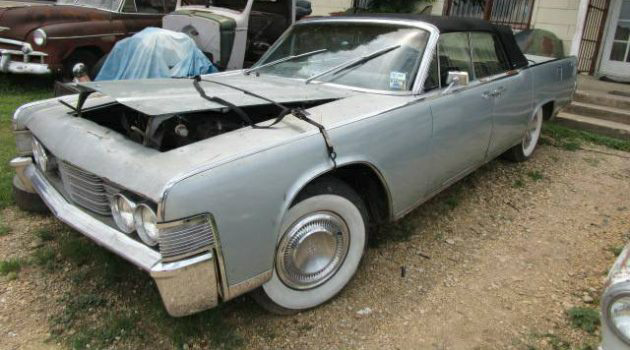 This 1965 Lincoln Continental convertible is listed at a pricey $17,500, but the seller contends the work that's been done justifies the ask. This includes rust repair and functioning electrics, along with being in running/driving condition. It does need paint and a new roof, which begs the question as to what condition the interior is in. It was once black on black, and it will hopefully return to that color soon.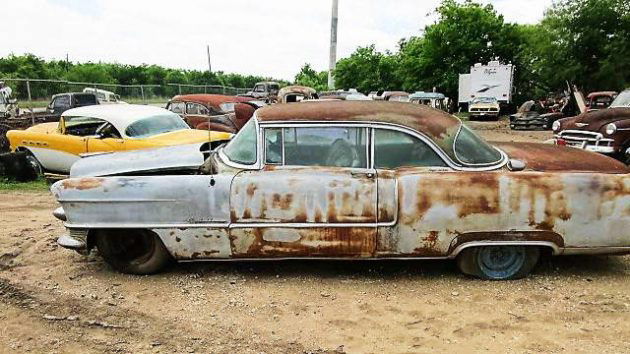 This appears to be a 1955 Cadillac Eldorado, which isn't listed in the craigslist post. Still, if it isn't rusty, it's worth saving. There's quite a few cars to choose from here, some of which are visible in the backgrounds of the photos. What do you see in this snapshot that you'd like to own? I can't tell if that's a Fox Body 'Stang straight back and in front of the trailer – what other models are present?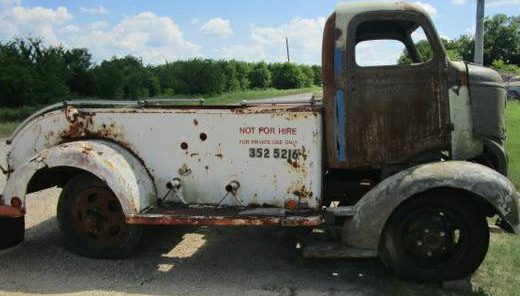 Finally, there's this cool Chevy COE that's been converted into a wrecker-style body on a shortened frame. The Holmes wrecker body appears to be missing its towing hook, but maybe it's lying down flat in the bed. The seller is asking for $7,500 to take this one home, so nothing he's listed is exactly "firesale" pricing. Still, you stand to get a better deal if you show up in person and negotiate. Anyone live near this seller in the Dallas area?