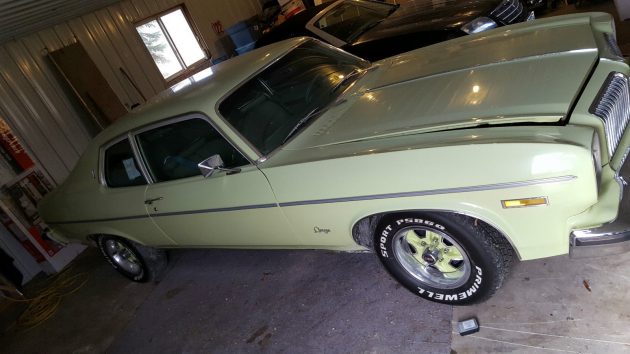 Do you agree with Kermit that "it's not easy being green?" I'm not so sure it's not easy because we certainly seem to see a lot of green survivor, restovivor and other decent condition collector cars, especially from the 60's and 70's when green was a very popular car color. This Chevrolet Nova derivative is listed for sale here on eBay, where a few bids have taken the bidding over $2,000, but the reserve has not been met. It's located in West St. Paul, Manitoba, Canada.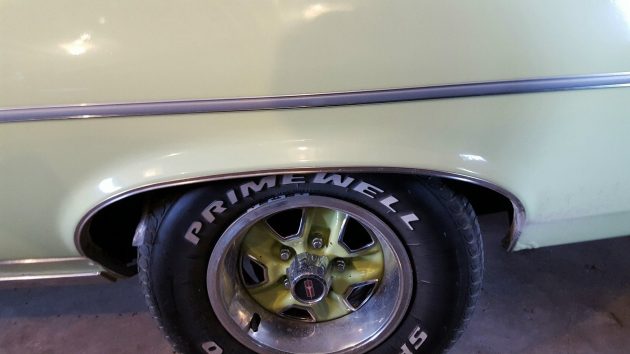 There's a few spots where some rust has taken hold in the lower body; you can see the bubbles right behind the fender well in this picture. This shot also highlights the factory rallye wheels and raised white letter tires, which work for me on this car. Imagine how benign it would look with plain old hubcaps!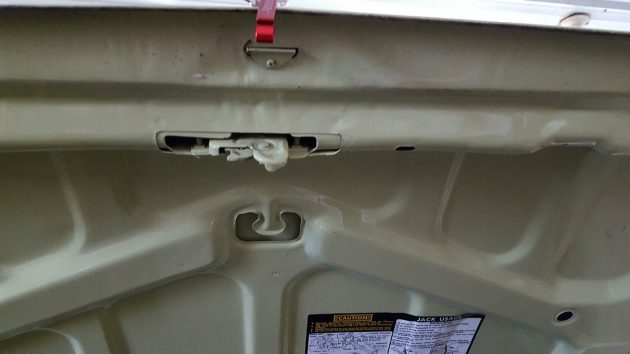 The wrinkles here concern me, and the painted over latch tells me some work has been done back here. It may be very localized, however, as I don't see any overspray on the jack usage decal.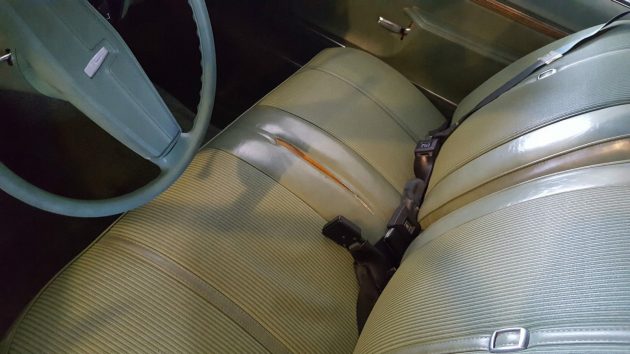 Yes, the interior is green too! Several different shades to be exact! There are some split areas in the seat and at least three cracks in the dashboard top pad. However, aside from the cracks, the pad actually looks pretty good. Do you think the 46,250 miles are correct after looking at this pictures?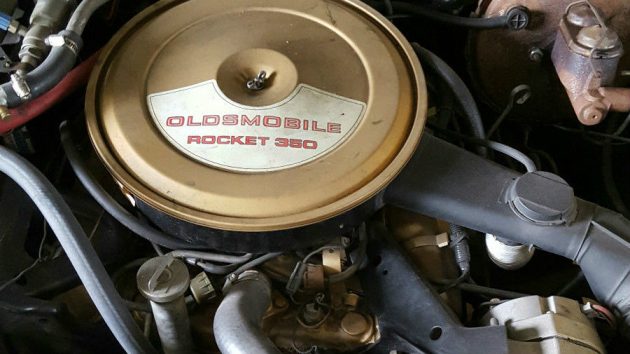 Although base Omegas came with a 250 cubic inch six-cylinder, this one was outfitted with a Rocket 350 V8 from the very beginning. The transmission is the famous GM Turbo 350 automatic. Not only that, but the air conditioning works so well we are told it is "ice cold!" It's so unusual to report that about a car, I did a double take. There have also been some new body mounts (why?) and end links purchased and installed on the Omega. Are you interested in seeing if it's easy driving green?