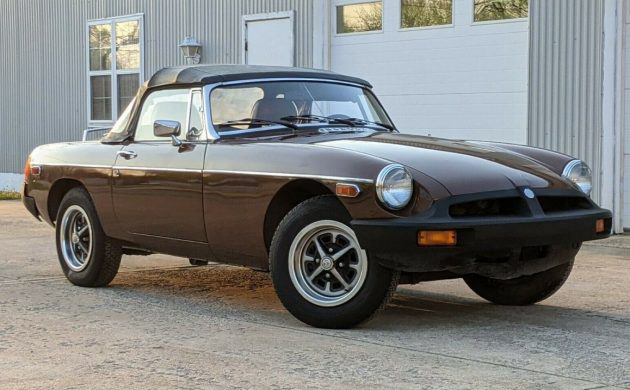 By 1979, the sun was beginning to set on the venerable MGB. It enjoyed a long and successful production run, and good examples are still sought by enthusiasts today. This one-owner 1979 model has a mere 18,800 genuine miles showing on its odometer, but as you will see, this is for an excellent reason. Located in Holden, Missouri, you will find the MG listed for sale here on eBay. Bidding has made it to a mere $4,550 in what is a No Reserve auction.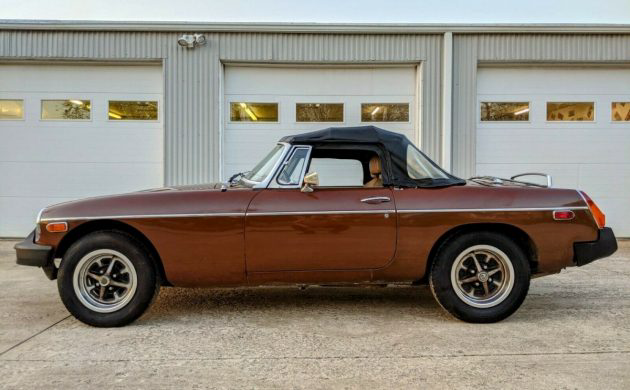 The MG is finished in Russet Brown, a color that the company only offered between 1978 and 1980. The owner claims that all of the paint is original, with no touch-ups or other work performed. It holds an excellent shine, and the fact that it has been garage-kept by the owner since new has helped preserve it wonderfully. There is a single flaw in the paintwork, and we'll get to that shortly. The panels are as straight as you could ever hope to find, and the life that this car has led has allowed it to remain completely rust-free. The Black soft-top is slightly sagging at the back, but I wonder whether some time in the sun might help this problem. The chrome and glass look spotless, and the rubber bumper has avoided the sort of deterioration that can plague these items if they experience long-term exposure to UV rays.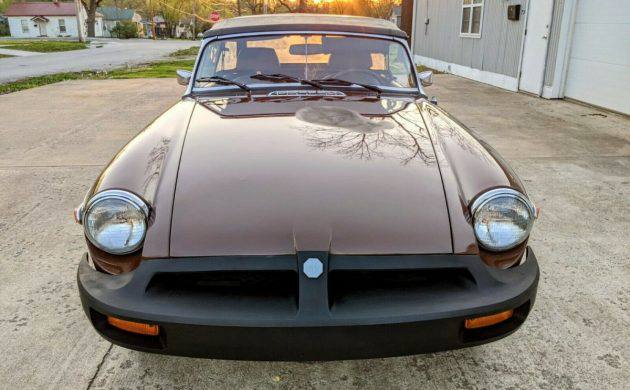 When we wander around to the front of this little British classic and take a look at the hood, we spot the only flaw in this otherwise beautiful paint. It is a substantial scorch mark, and the hood will need to be stripped and repainted to address this properly. As you have probably guessed, this damage was inflicted by a fire in the engine bay. That means that the time has come to lift the hood and see how bad things actually are in there.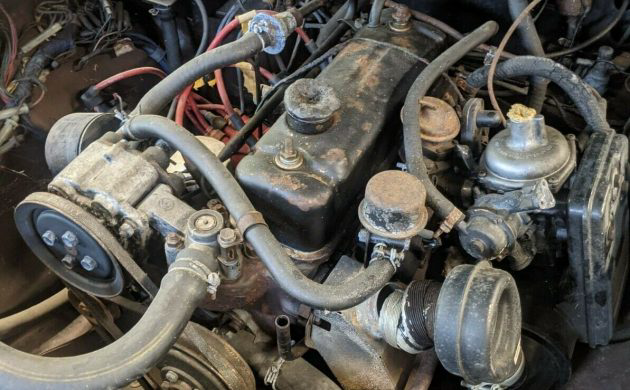 Under the MG's hood, we find the original 1,799cc 4-cylinder engine that would have been pumping out 62hp when the car was new. A 4-speed manual transmission with overdrive backs this little four. With such a modest output figure, the MGB was not what you would call a fast car. The journey down the ¼ mile would take 20.4 seconds, while the little Brit would be plumb out of breath at 91mph. The vehicle is numbers-matching, and it has a genuine 18,800 miles showing on its odometer. The low odometer reading is due to the MG having been parked in 1982, and this was for a pretty good reason. The vehicle experienced an engine fire at that point, and that was the last time the car fired a shot in anger. It will now need to be revived, and I suspect that it might need some electrical work to address the fire damage. I would be inclined to at least replace the wiring harness in the engine bay, although it might be worth the effort and expense to do the lot. These aren't particularly complicated to work on, and a complete harness is available from several suppliers for around $600. The engine bay will also need new hoses and belts, but the scope of the work required doesn't appear to be beyond what you might expect to find with any classic that has been sitting for 40-years.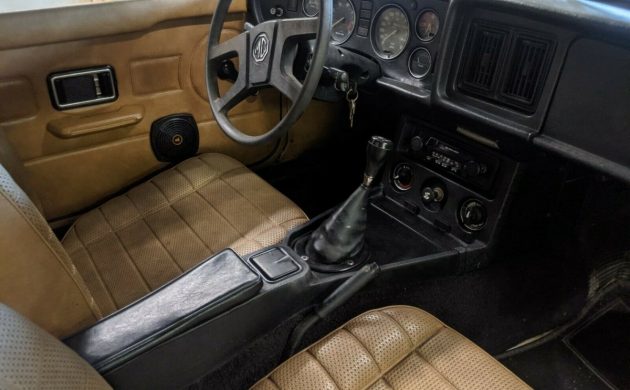 Given this car's history, it is no surprise to find that its interior is in good condition. It is in desperate need of a deep clean, but that seems to be about it. There are no signs of any wear, tears, or other problems. The dash is in excellent order, and there is no wear on the wheel. I think that a few days in a home workshop with some high-quality cleaning products should be enough to return this interior to its former glory. When it comes to project cars, it is always a bonus to find an area that doesn't need to have money spent on it. That is what is on offer with this interior, and I think that a few days of hard work will produce results that will provide a sense of self-satisfaction for the next owner.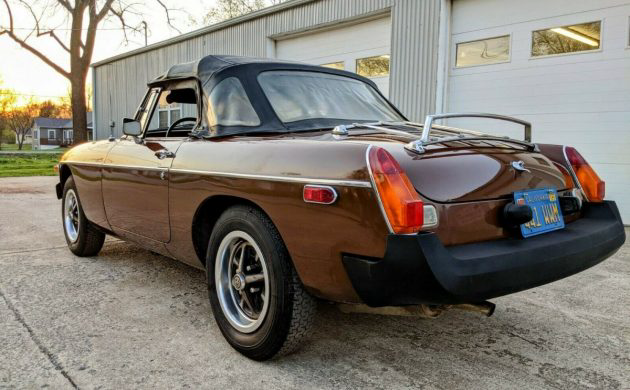 As a classic, the MGB is an interesting car. People who own them tend to love them, and people who don't but have had the chance to drive one, would like to park one in their driveway. If you wander out into the market today, you can take your pick of 1979 MGBs for under $15,000. However, none of those cars will have less than 20,000 genuine miles on the clock. That is what makes this car a double-edged sword. Its overall condition and mileage should push it into the upper echelon when it comes to price. However, the very reason for the odometer reading is also going to negatively impact its current value. If the fire damage were repaired and the car could be revived relatively easily, there is no reason why it couldn't command a value of around $20,000. The repairs should consume approximately $2,000 if the work is performed to a high standard by a professional. If the buyer can complete the work themselves, that will cut this figure enormously. That leaves the cost of reviving the car because it will undoubtedly require work on the fuel system, brakes, and a few other items. Whether it is a financially viable project will depend on how high the bidding eventually climbs. If you are considering adding an MGB to your collection, this is a listing that should be worth watching. If the bidding doesn't go too high, this could represent excellent value for money.