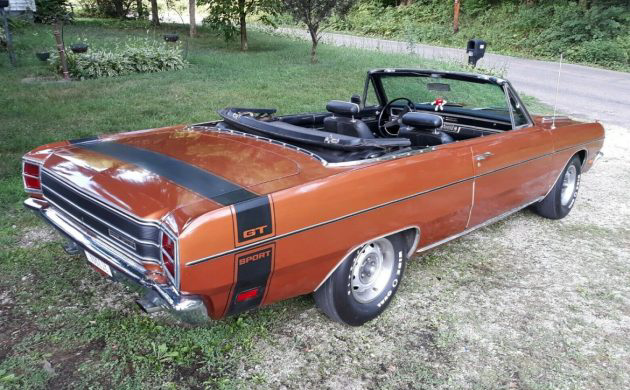 In the late 1960s, Chrysler was at the forefront of the muscle car game. This included putting big engines, like the 383 and 440 V8s, into the Dart compact. But those heavy engines shifted a bunch of weight to the front wheels, so a popular alternative was the 340 cubic inch small block that put out 275 hp. Dodge built 3,645 Dart GTS 340s in 1969, plus another 16,637 Dart Swinger 340s, so the GTS 340 was less plentiful when new. That puts this Massillon, Ohio-based Dart in rare company today. It's available here on eBay where the bidding has reached $22,300 with no reserve to deal with.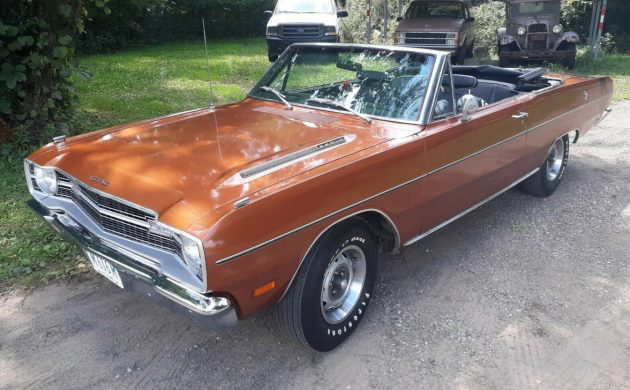 When I think of the Dart GTS convertible, the detective TV show Mannix comes to mind. Joe Mannix drove both a '68 and a '69 GTS pretty hard over a two-season period, both painted dark green but red underneath. I believe I read that they used both 340 and 383 motors in those cars. Ah, those were the days! This '69 Dart GTS looks to be a nice survivor, finished it what the seller believes is its original paint (Copper Metallic?), and showing only 53,000 miles on the odometer. I don't see any evidence of body damage or rust, so this car has been pampered. The GT Sport stripe across the car's rump looks to be in good condition. The contrasting black convertible top looks fine and is said to operate properly.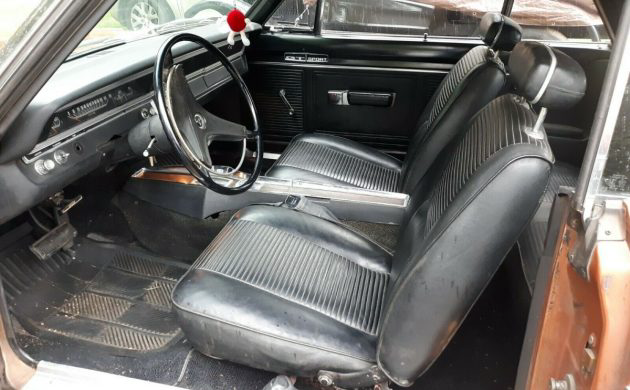 The interior is another area that's hard to find fault with, although it looks as though it could use a good cleaning. When you open the trunk, it also looks good there, above and below the original Dodge floor mat. After 51 years, the original jack is even still there. The car comes with its original Rallye wheels, although the new bias-ply tires are not correct to the period.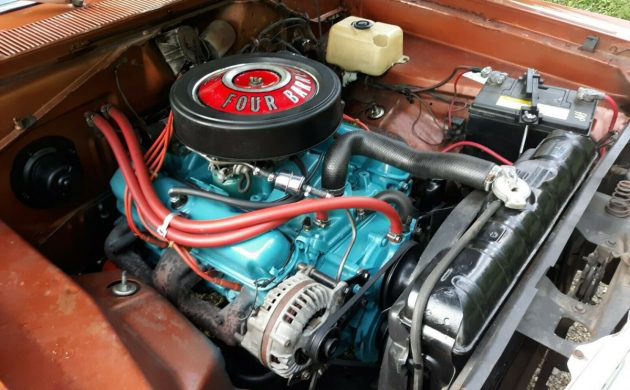 While the seller is not certain, he believes this is a numbers-matching car. The 340 V8 with automatic transmission is said to run well. The car was apparently in storage for several years, so some work was required when it came back out into the daylight. The transmission has been rebuilt as well as the car now having new brakes and shocks. We're told there have been no modifications made to the engine, although a little blue touch-up paint has been applied.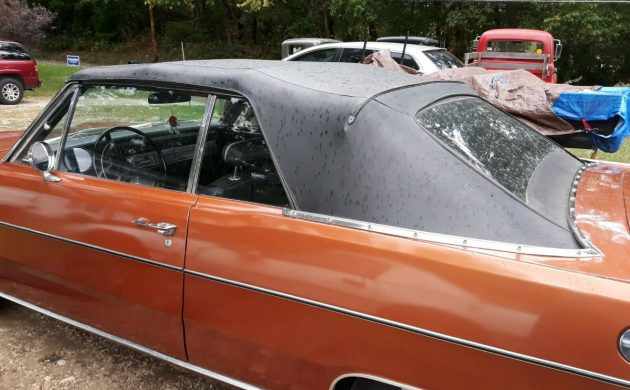 The Dart GTS doesn't seem to trade at the same price levels as the 1970-74 Barracuda or Challenger, but not far behind. The few we can find online seem to be in the same dollar territory this car has reached, but most of those are Swinger 340 hardtops. Considering there were far fewer convertibles made, I'm betting this car is going to collect a few more bids. Thanks to Swinger340Specials for 340 production numbers.