Looks like lightning does strike twice! Yesterday, we found this Oldsmobile Cutlass Supreme, a non-muscle car variant of a muscle car. Today, it's an Oldsmobile again but this time the previous generation in the form of this 1967 Oldsmobile Cutlass. There are similarities but differences too and this example warrants a review. Located in Farmington, Minnesota, this Oldsmobile is available here on craigslist for $9,500. Thanks to local_sheriff for this tip!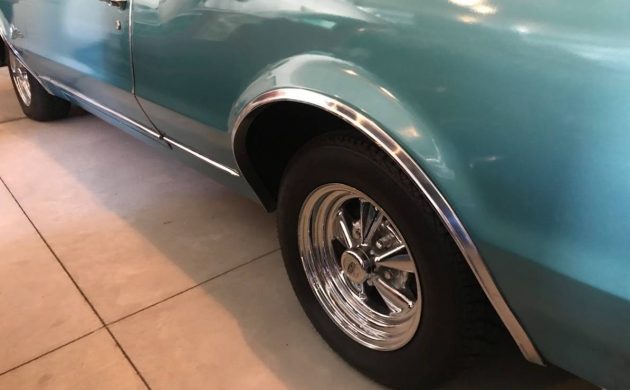 Clean is the word that I would use to describe this Cutlass. While the finish is not ocean deep, at least in the images provided, it is still very strong and consistent. It is a beautiful shade of teal blue with, what the seller says is, its original white top that looks like a vinyl covering. We are told NO RUST! and that is a believable claim judging from the few images provided. The stainless steel trim is all there and quite lustrous, it's lacking in degradation that just seems to happen with age. The Cragar S/S wheels really set this Cutlass off, of course, Cragars set off most cars from this era.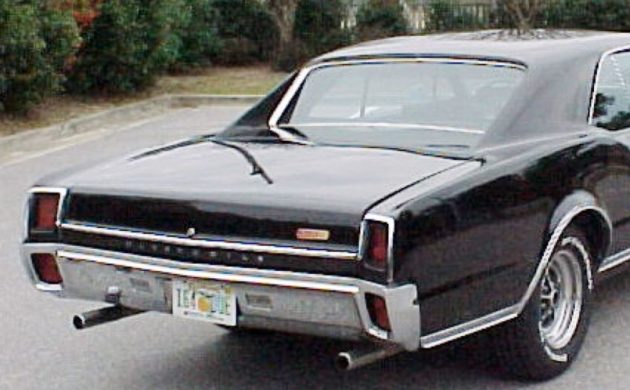 GMs Fisher Body Design Extended C Pillars
As nice as this Cutlass appears, the variety and field of view of the listing images are poor. There are no comprehensive, full exterior coverage photos so I included this image of a '67 Oldsmobile 442 to illustrate the extended C pillars, what some refer to as a "flying buttress" design. GM's Fisher Body division incorporated this design into all 1966 and 1967 GM intermediate (Chevelle, LeMans, Cutlass, and Skylark) two-door hardtops. Additionally, some two-door post coupes, or two-door sedans if you prefer, had this styling touch as well. In 1968, an exaggerated version of this design found its way to the Corvette, where it remained through 1977, and Dodge coopted it for the '68 to '70 Charger. It is very distinctive!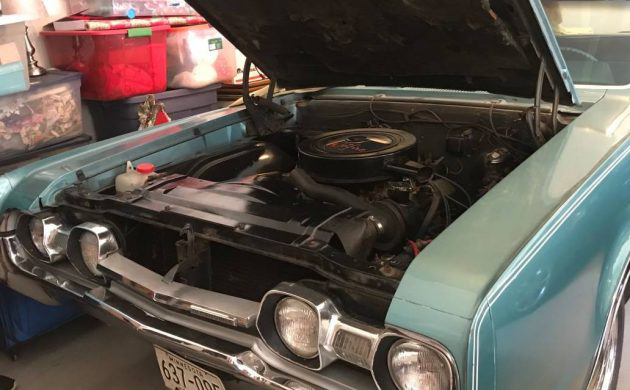 Under the hood of this Cutlass is a 330 CI V8 engine which should develop 320 gross HP based on the seller's description of this motor as a four-barrel carburetor equipped version. A two-barrel carburetor, 250 HP version was the standard V8 motor. One thought, and perhaps an Oldsmobile expert can advise, shouldn't the air clear assembly have been painted red or is black correct? Not stated is how this Cutlass runs and drives but with 97K miles on its odometer, it shouldn't be much of a worry for a well maintained Oldsmobile engine of this era. The only powertrain drawback to this Cutlass is the "Jetaway" automatic transmission. Also known as a Super Turbine 300, it is a two speed unit with similar, but non-interchangeable architecture, to the Chevrolet Powerglide. It is a perfectly reliable transmission, it just has two speeds instead of the more advantageous three. Power steering? Yes! Power Brakes? no.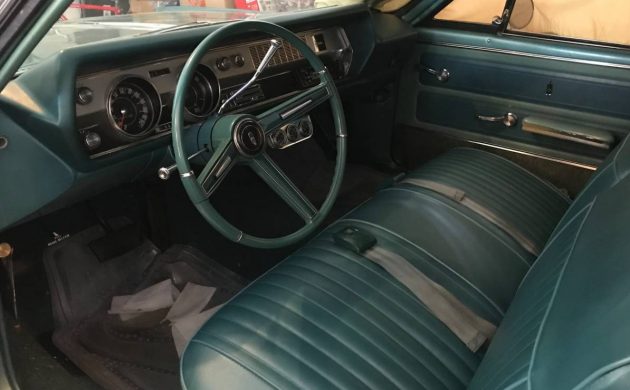 The interior's condition reflects the exterior's, it is showing very minor age discoloration, which is expected, but it appears to need nothing. One of the strong suits of the Cutlass from this era is the instrument panel. It is simple but effective and attractive at the same time. As with yesterday's Cutlass Supreme find, this Cutlass also has added auxiliary gauges, almost seems like a coincidence.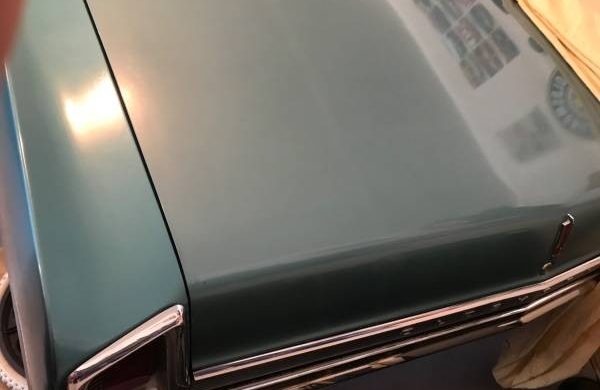 The seller claims this Cutlass has been always garaged and has never seen winter – that's quite a feat if this is a life-long Minnesota resident. But it is a believable claim based on the few images provided. The argument for this Oldsmobile is the same one as yesterday's Cutlass Supreme, it has all of the style and performance flair of a 442, without the performance price. And let's face it, with 320 horsepower on tap, this Cutlass will get up and go. Yes, if I wanted an Oldsmobile performance ride, I would seriously consider this example, how about you?