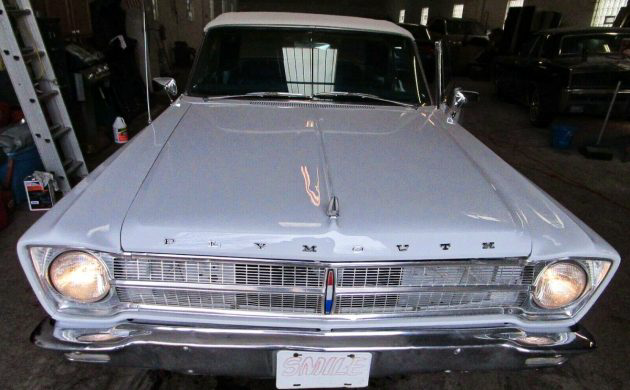 Plymouth rolled out the Satellite in 1965 as an up-market version of the Belvedere, filling a role similar to the Sport Fury in the senior line-up. It was reserved for just hardtops and convertibles and could be gotten with any Plymouth engine except the Slant-Six. The nameplate would enjoy a run across two generations and through 1970. This '65 convertible is a gorgeous example of the car and may have less than 50,000 miles on it since new. It's being offered by a dealer in Euclid, Ohio and available here on eBay where a no reserve auction already has it at $8,100.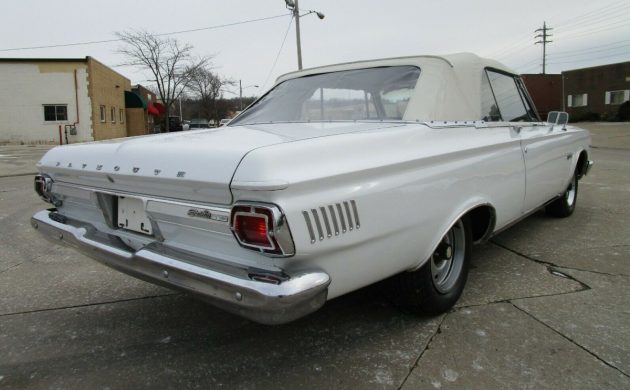 This is a nicely equipped '65 Satellite, completed with a 383 V8 engine (325 hp), TorqueFlite automatic transmission, and power-assisted steering and brakes. It's a beautiful droptop that is finished in off-white with a "touch" of blue in the paint, complimented with a newer white top and dark blue all-vinyl interior. The car is said to have originated in New Mexico, so it shouldn't be surprising that there is no reported or visible rust anywhere to be found. The interior shows as well as the exterior and it's quite possible that this car has only been driven less than 900 miles a year on average (48,621 miles on the odometer). The top of the door panels may be slightly sunburned.
The seller says the car starts and drives great and moves along on newer tires. There are only a couple of minor things that should be taken care of. One of the taillights is out (why not just replace to bulb before you list it?) and the tailpipe has a small hole in it. Interested parties are welcome to come to look and drive the car unless there is snow on the ground or rock salt on the roads. We're not sure how many of these were made. One source says that 25,200 Satellites were built in 1965, but there is no breakout by hardtop or convertible. Given a distribution of 20% ragtops, perhaps no more than 5,000 of these beauties ever left the plant. Maybe less.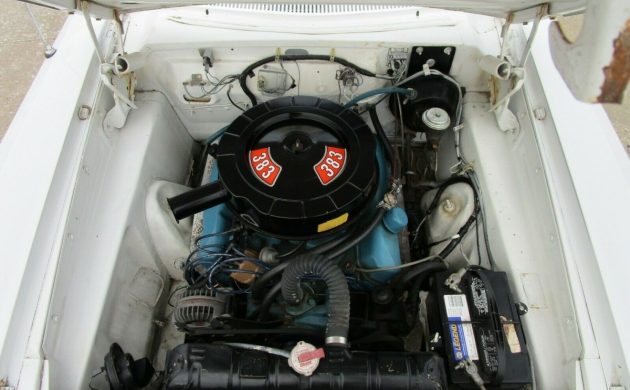 Hagerty offers a price estimate for the 1965 Satellite, but it's based on a hardtop with a small-block V8. The convertible and 383 should be higher and even still more given the extraordinary condition of this car. I, for one, will be checking back at the end of the auction to see how far this beauty was bid up!