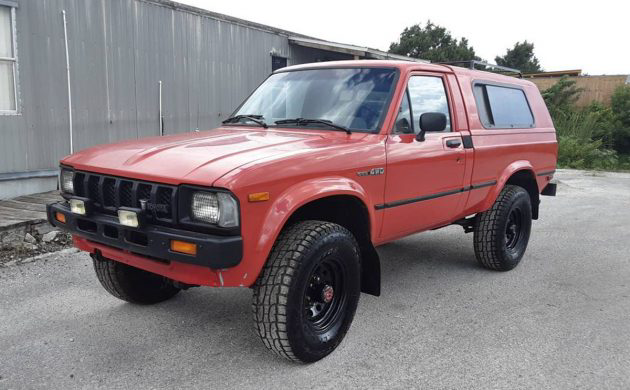 We have seen a ton of Toyotas and many, many Winnebagos here on Barn Finds over the last decade, but we haven't seen too many mashups between those two companies. One such vehicle is this 1983 Toyota Trekker, the spiritual ancestor to the 4Runner. This rare 4×4 can be found here on craigslist in Orlando, Florida. The seller is asking $15,000.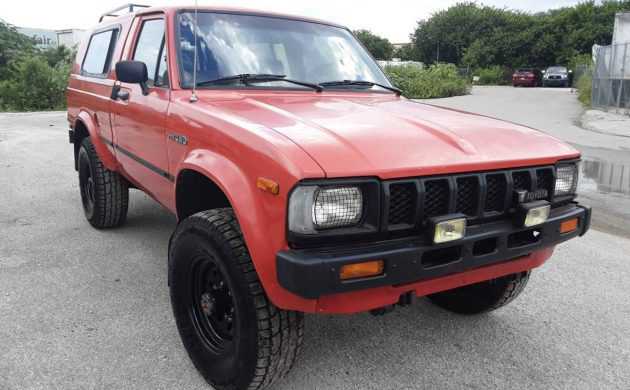 I haven't seen a Toyota Trekker that was modified and I have to believe that modifying a fairly rare and very limited edition model vehicle hurts the value. This truck looks fantastic and it's priced much cheaper than an original one would be. That's unfortunate, but original is king with limited-edition vehicles, no matter how nice a particular one looks in its modified condition or not. Or, almost always, unless it's been heavily upgraded with a modern drivetrain and suspension and luxurious, high-tech interior, etc.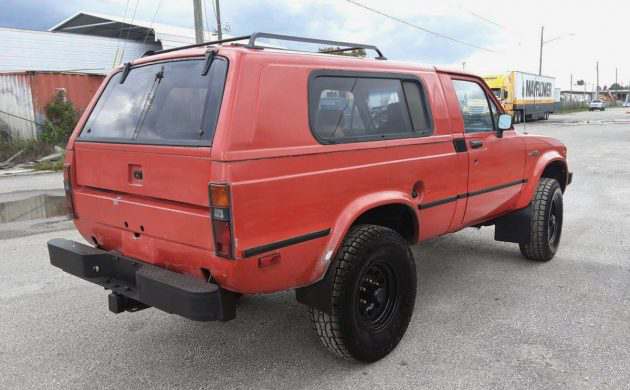 This just looks like a Toyota 4×4 pickup with a matching topper, or cap on the back, doesn't it? That's basically what they were and Winnebago quit making the Trekker when the 4Runner came out in 1984. The Trekker was reportedly made by Winnebago Industries using 4×4 Toyota pickups between 1981 and 1983 and both companies agreed to end production. Unless they made a non-graphic-heavy model, this one must have been painted at some point in its life. It's unfortunate that the graphics weren't reapplied. It's cool as heck, but I have to believe that hardcore Toyota 4×4 fans would want one that looks like a factory-built Trekker.
The interior has been reupholstered and it looks great, but again, it isn't even close to what it would have been originally and that may hurt the value. The seller gives us good photos and everything looks fantastic both inside and outside on this example, original or not.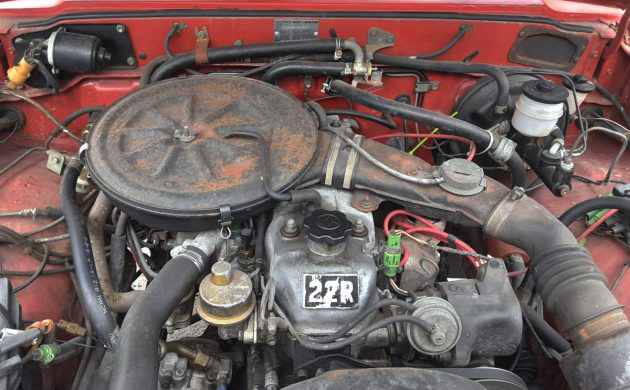 The engine is Toyota's 22R, a 2.4L inline-four with around 100 horsepower. The seller says that this vehicle has a new clutch, new brakes, and new tires. It runs great, has cold AC, and has NO RUST! Sorry for shouting, but that's amazing. Have any of you heard of the Toyota Trekker?