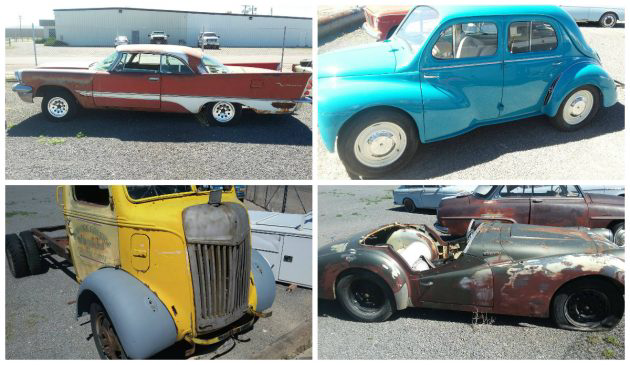 Barn Finds reader Huff sent in this very eclectic collection of 9 classics all for sale from a single seller in Pueblo West, Colorado. They are advertised here on craigslist with a request to call if you want a price. This really is one of the more unusual single collections I've ever seen–let's look closer.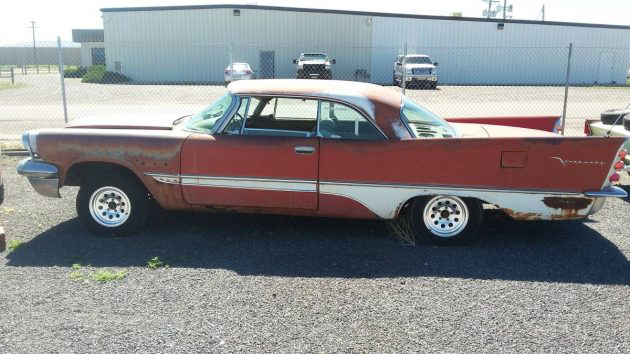 We're not given much information about the cars, but we'll share what the seller did say. This is a 1957 De Soto Firesweep hardtop, one of 13,333 produced that year according to this extensive 1957 De Soto fan site. We're also told this car is equipped with a 318 engine — if so, that's not the stock 325 V8 that it left the factory with.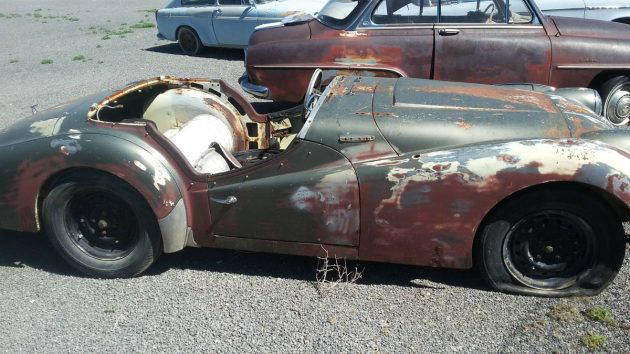 Next up is a 1959 Triumph TR3A project car. While there is a little rust in the floorboards, I think they could be patched rather than replaced, and the sills and lower fenders don't look bad at all (admittedly through relatively low resolution pictures).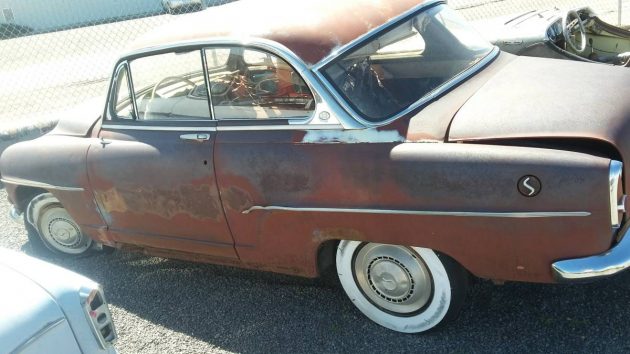 This is a 1958 Simca. I think its a P60 Aronde, but it's hard to tell. Obviously another project. Interestingly enough, we're told it "drives" despite the obviously flat tire on the left front.
Next to the Simca we have a 1958 Hillman Minx convertible, which both runs and drives. This one looks like it could be roadworthy without too much work.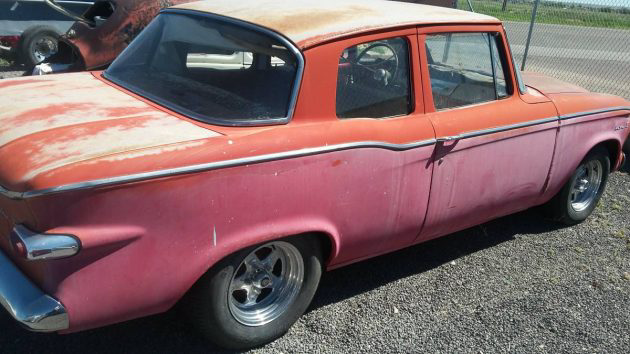 This 1960 Studebaker Lark also runs and drives. I think I'd want some more period wheels and/or hubcaps, but hey, it runs and drives!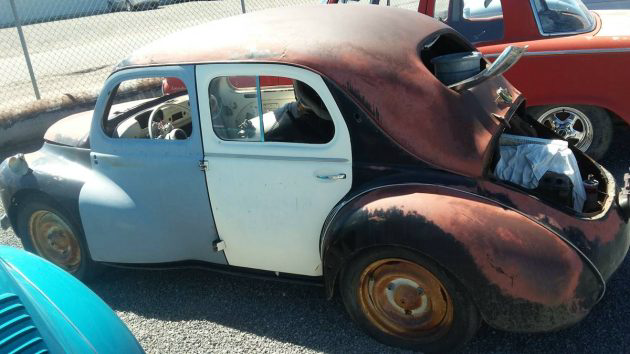 The two Renault 4CVs should probably be bought as a pair. This is the parts car.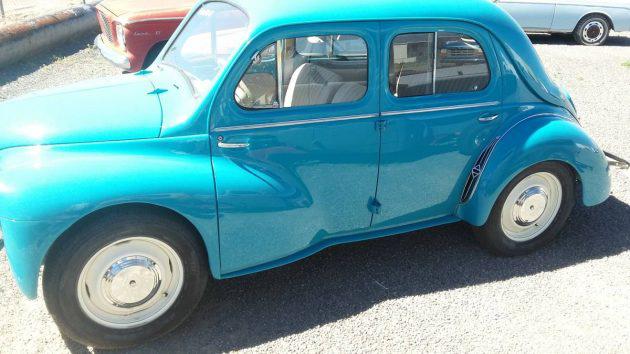 This one has new paint and upholstery which look great, but it needs engine work. Perhaps there's an engine in the parts car?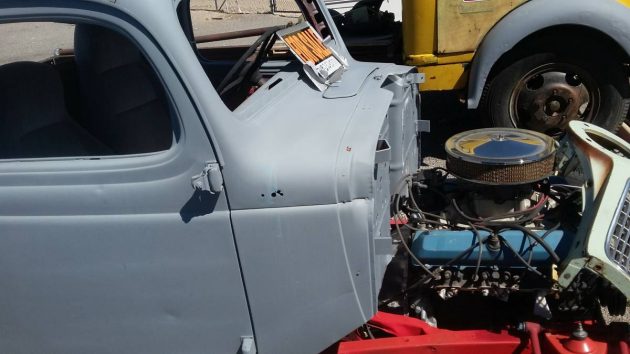 This 1939 Dodge pickup is called a "rat rod" and sports a 400 cubic inch Oldsmobile engine. We aren't told whether it runs or not, but the engine looks pretty good.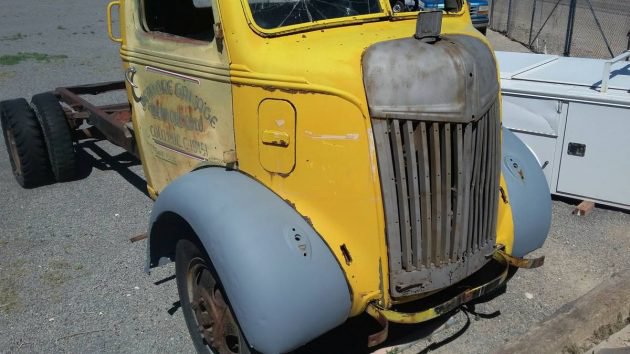 Finally, here's a 1947 Ford COE truck. I love the faded, probably original signwriting on the door.  Which one of these interesting projects would you choose to take on if you could have one? And if you actually buy one, be sure to let us know!