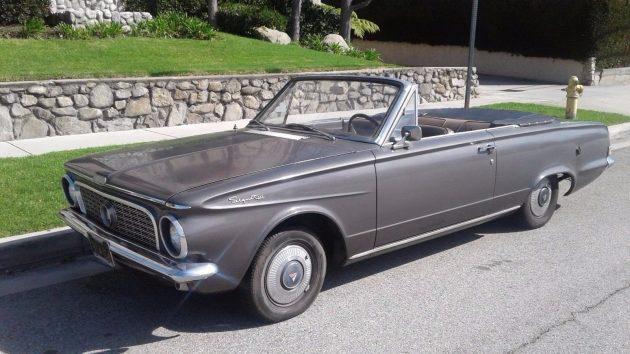 The original family is the current owner of this 1963 Plymouth Valiant convertible, although there's no telling if they've been the only owners (I have bought back a TR6 that I owned in high school, although it had a multi-owner path in between). It looks like it might be in Valiant Silver Gray paint, although from the internet references I can't be sure. Based on the underhood view, it's certainly not the original paint or color. The little convertible is listed for sale here on eBay and there's a buy it now of $5,400. However, lower offers are being welcomed by the sellers, who are located in Granada Hills, California.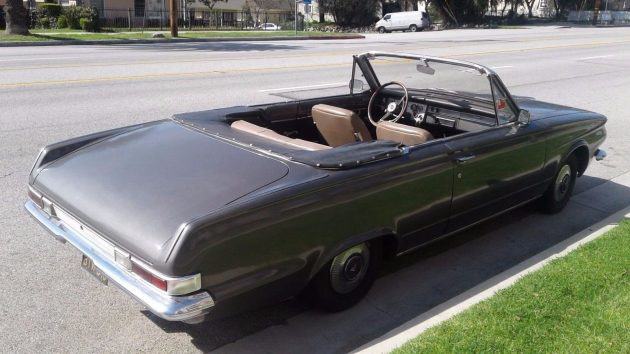 It's really hard to tell how solid the body is from the pictures, but what we can see looks pretty decent. It's nice to see the convertible top boot cover in place as well; many times those have been lost by this time. It's truly amazing how different the 1963 Plymouths were from the 1962 versions. Very clean lines in comparison.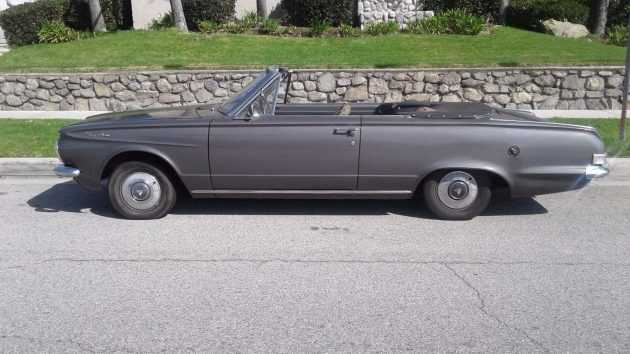 I think things would be improved with some thin whitewalls–what do you think? You might need to replace the gas cap seal as well based on the stain.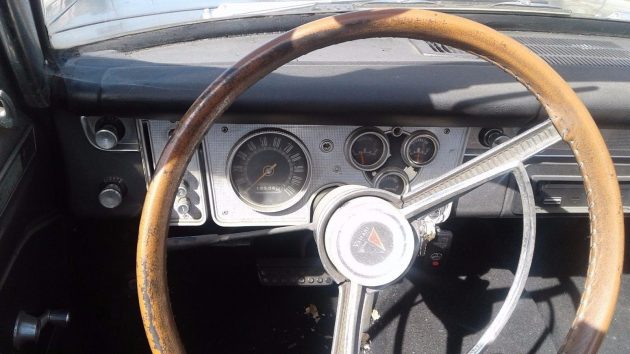 We don't get to see the seats, but the dash doesn't look bad from this shot. You can also just see the push buttons for the automatic transmission just at the left side of the steering wheel. That's 118,500 miles on the odometer according to the seller. The only thing we can tell from the external shots of the interior is that it's roughly the same color as the steering wheel. That seems like an odd color choice to me based on the external color now, but based on the underhood color it makes more sense. And if you don't like it, at that price you can eventually repaint or reupholster, right?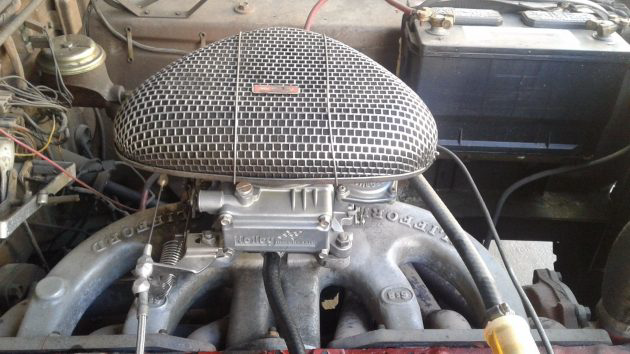 One of coolest parts of this car is the Clifford four barrel manifold carrying a Holley four-barrel carburetor. Of course, it's bolted to everyone's favorite long-lasting engine, the Mopar slant six. So what do you think? Is this little convertible worth the buy it now? What do you think it is worth?