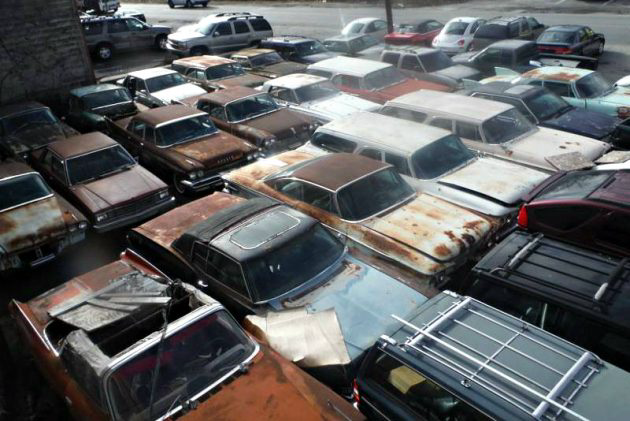 For all of the dedicated Mopar fans, you thought that you had an addiction for Mopars? This seller is parting ways with his massive collection of rusty Dodge, Chrysler, Plymouth, and Desotos. There is not a list provided of how many cars there are, or exactly what cars he has. The only key detail given is that they all require restoration. With only a phone number provided, check out this listing here on craigslist out of Richmond, Virginia.
Roughly counting through the photos provided, there appear to be around 20 cars. Some are rougher than others, but some look to have some hope. This 1959-ish Desoto Fireflite wears a heavy patina, but looks like a worthwhile project. There are a few cars in the main photo that do not look as nice as this Desoto, but this is a bit of a mixed lot as far as makes and condition.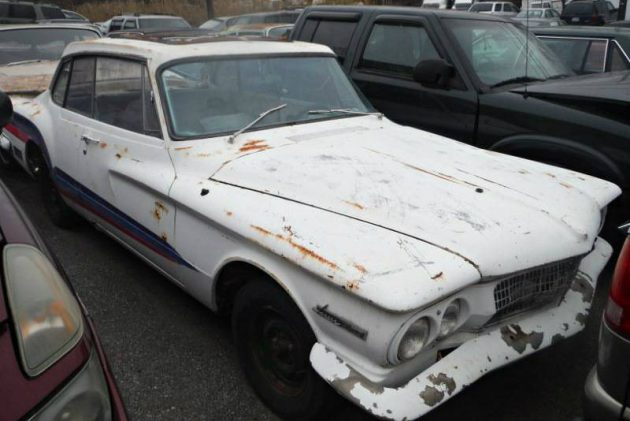 There are also some other cool, but perhaps less desirable cars, like this 1960-62 Dodge lancer. Completely repainted in white with some interesting graphics, this Lancer appears solid, and again looks like another promising project. I personally am a fan of these Lancers, and depending on your intention as a buyer, some of these cars could be sold off to focus on the more "desirables" from the bunch.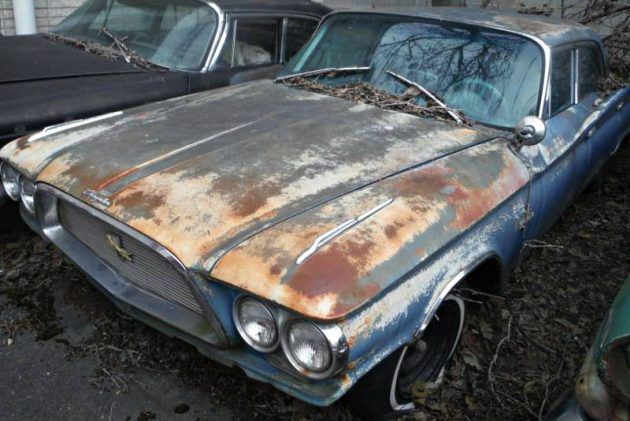 Definitely a cool car but perhaps rougher than some others, this rare 1960 Chrysler Windsor Golden Lion sedan may very well be a worthwhile restoration candidate, and hopefully still has its original 383 "wedge" engine. None of these cars are anywhere close to being drivers, but a couple may be able to get away with some elbow grease and some parts here and there. Obviously stored outdoors for a while, several of the other cars are probably in greater need of restoration. With several interesting cars in the mix, and many worthy of restoration or project work, would you jump on this Mopar collection?