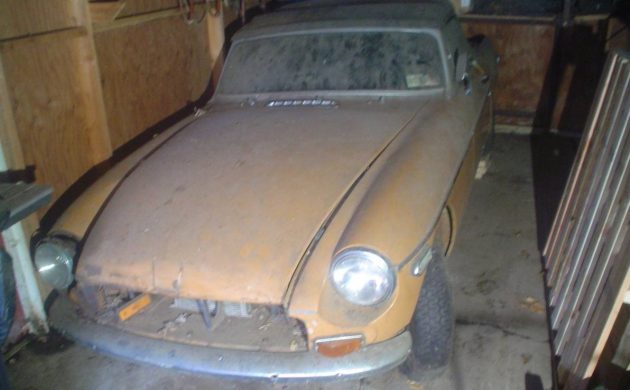 The MGB was something of the "big brother" to the MG Midget and was in production throughout the 1960s/70s. It was built by the British Motor Corp. which would later be a part of British Leyland. It was quite popular and comprised most of the more than 500,000 copies made of the MGB and its variants. The seller jokingly says this car is a barn find – because he "found" it in his own barn! It looks to have been there quite some time, no longer runs and was in an accident at some point. Located in Quakertown, Pennsylvania (near Allentown), it's available here on craigslist for the cheap wheels price of $750. Thanks, Barn Finds reader Mitchell G, for turning us on to this one!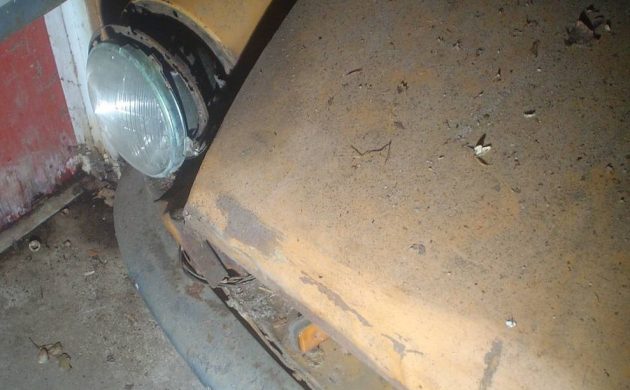 The MGB replaced the MGA in 1962 and production continued through 1980. The Roadster, like the seller's car, was the first MGB body style built. It was purely a two-seater, although a tiny rear seat became a seldom-ordered option. The MGB had more passenger and luggage space than its predecessor and it came with a 1.8-liter L B-Series inline four-cylinder engine with four-speed manual transmission. The 1973 models sold in the U.S. were the last before bigger and bulkier front bumpers came along due to Federal safety requirements. They changed the look of the car substantially, and not for the better according to some.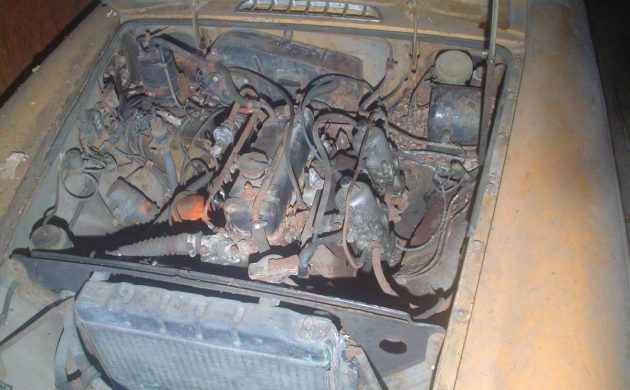 We don't get any of the history of the owner's car other than it's apparently been a dweller in his barn for a long time. All the dust and dirt on it is original, not aftermarket. The body appears good except for the right front fender, headlight bezel and hood which no doubt collided with something. The seller has a replacement fender that he will toss in with the deal. We're told there is rust underneath the car, but we have no images of it. These cars were known to be rust magnets.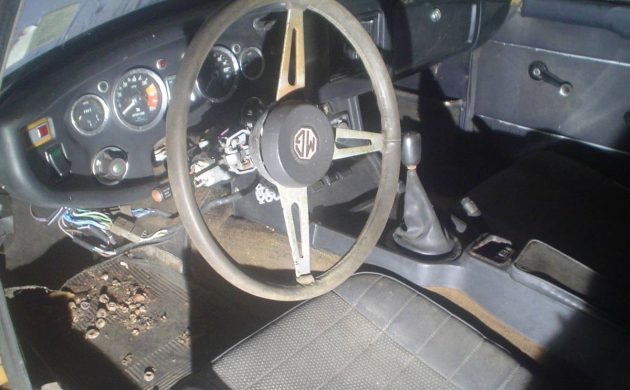 The interior is mostly okay with tears in the seats to deal with and the carpet is likely shot. What worries me is the collection of exposed wires under the dash and steering wheel. That in itself could be a warning sign that more trouble awaits. And, finally, both the engine and transmission don't budge. This car might prove better as a parts car for another project rather than as an expensive restoration. Either way, it's hard to argue with the price.