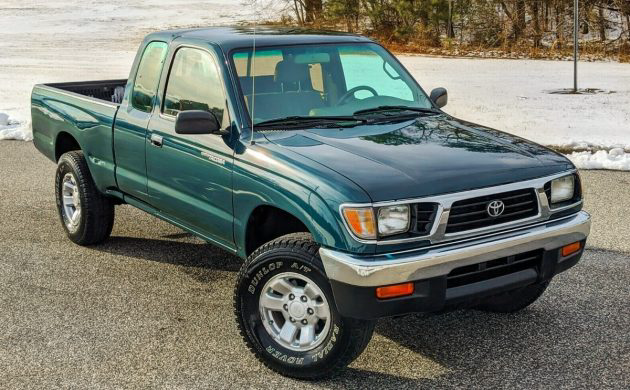 This isn't a dusty barn find but it's a 24-year-old truck now which is fairly ancient if you think about it. It's not old at all in relative terms as a lot of you regularly drive vehicles that are four or five decades old or older. The seller has it listed here on eBay from a familiar seller in Darlington, Maryland, as quaint a name as there is. The current bid price is $8,000 and there is no reserve.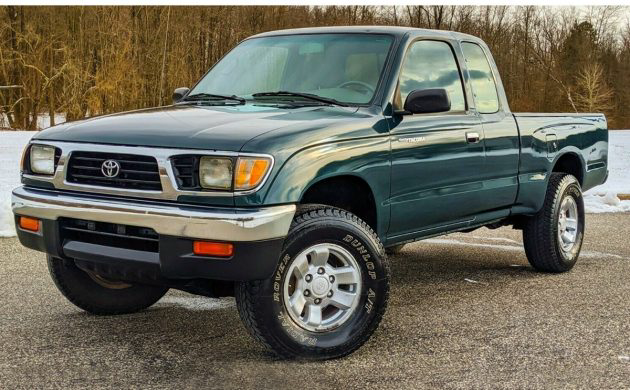 We all know that this isn't really an "old" vehicle as in classic or even vintage, and as I eluded to earlier, age is relative and a 24-year-old vehicle is from the stone age for some people. But, let's leave my wife out of this. It's impossible to argue with a smaller truck like this Tacoma for the vast majority of our pickup needs as a general society. For actual small truck duties, this truck would be hard to beat. If we need a full-sized truck then we get one and use it but for most of us, this truck would work nicely in everyday life.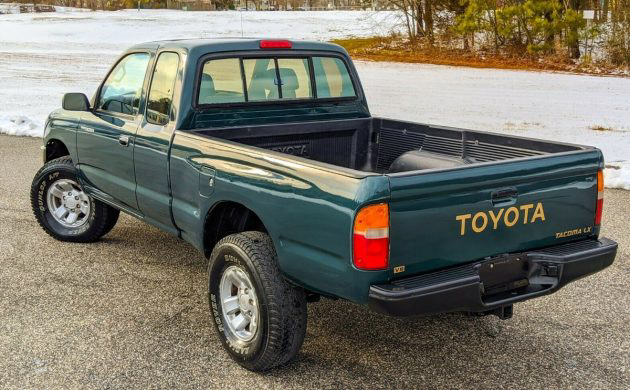 The Tacoma was pretty new when this '97 truck was made as they were available starting in 1995. Who here was alive in 1995? I see, that's a good percentage but not everyone. Who here was old or even considered ancient in 1995? I second that motion. The Tacoma is still being made today, of course, but the new trucks are even more aggressive – or as aggressive as a Toyota can possibly be – and are a bit bigger and most of them seem to have four doors. A four-door truck was a thing of incredible oddball status when I was a kid and it's the exact opposite now. Seeing a single-cab pickup today is like seeing a Porsche driver without a black turtleneck on. I kid the Porsche drivers… come on!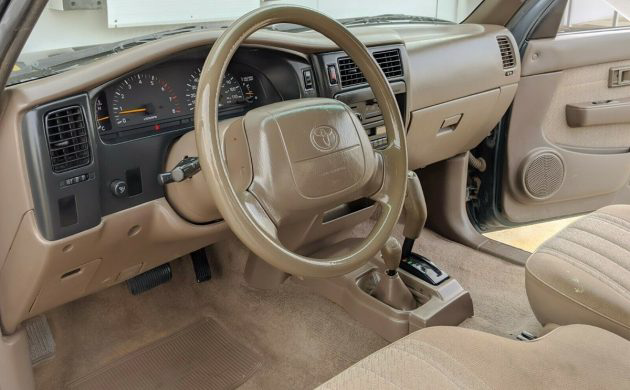 The first-gen Taco, as they say, was made until 2004 and the seller has included a mind-blowing number of absolutely fantastic photos which automatically earns them a spot on the Barn Finds Hall of Fame on the cyber wall in the cyber lunchroom. With 86,870 miles, this Tacoma is barely broken in so expect another two decades of service at least out of this one. This LX model has the optional four-speed electronically-controlled automatic rather than the 5-speed manual transmission. There is a space behind the front seats but it may not be the most comfortable seating area, although there are seatbelts back there.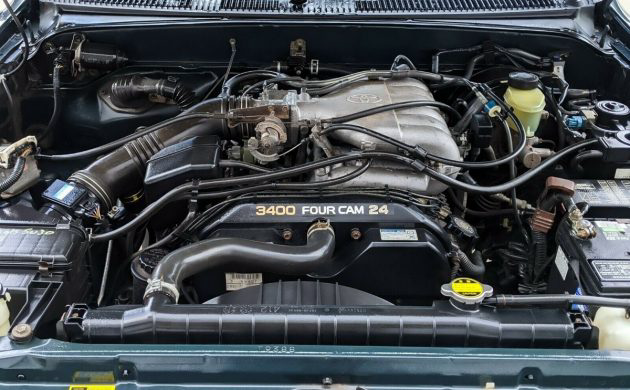 The engine is Toyota's 5VZ-FE, a 3.4L V6 which had 190 horsepower and 220 lb-ft of torque. This is a four-wheel-drive truck as you already know, and the seller says that everything works and it's ready to go. If I needed a "newer" small truck I would be looking in this direction. Have any of you owned an early Tacoma?