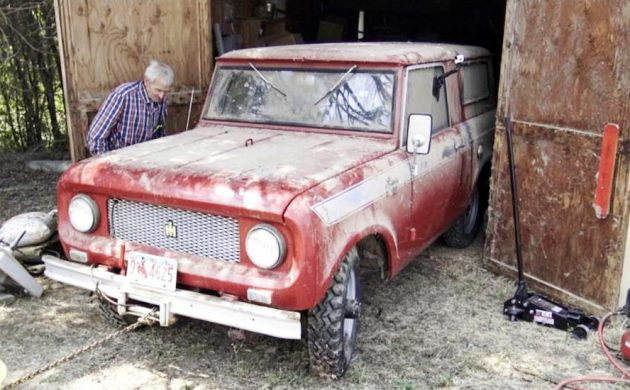 This 1962 International Scout 80 had been sitting in storage for more than 20 years before the current owner purchased it in 2017. He then worked on getting the vehicle to the stage where it runs and drives, but now he has decided to sell it. You will find the Scout listed for sale here on Craigslist. It is located in Boulder, Colorado, and is being sold with a clean title. The price for this Scout has been set at $8,500. Barn Finder Cole brought this one to our attention, so thanks for that Cole.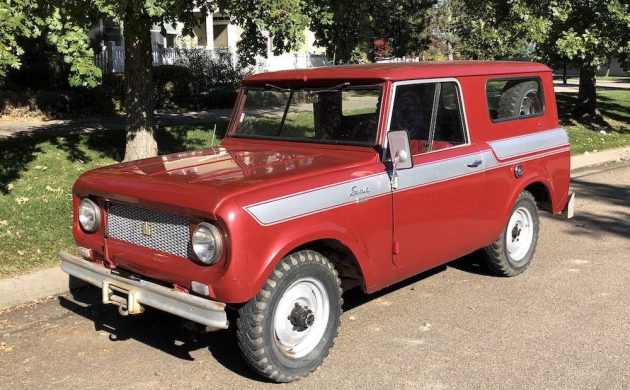 The seller is the third owner of the Scout, and the vehicle has apparently clocked 75,000 miles. The previous owner restored the vehicle in the 1980s, just before it went into storage. The Scout was originally finished in what appears to be Spray Green, but when the restoration was undertaken, it was finished in the red and silver combination that you see here. There is still evidence of the original color visible in the engine bay. During the restoration, any rust issues were attended to and new floors were fitted. The seller provides a number of shots of the floors and frame, and everything looks nice and solid.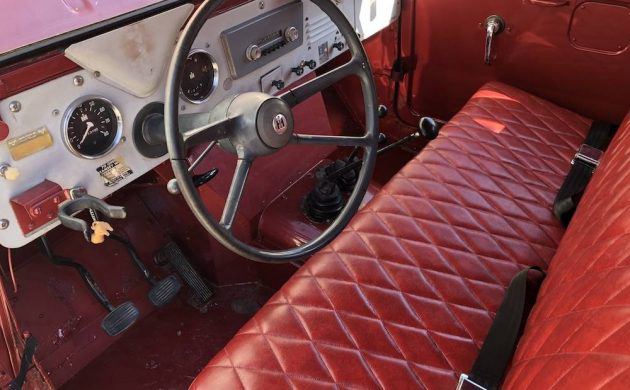 I really like the interior and how it has been finished. My first thought was that I would like to see rubber mats on the floor, but I guess that these would be a great moisture trap if the vehicle is used for its intended purpose. The seat trim looks really nice, and everything is just neat and functional.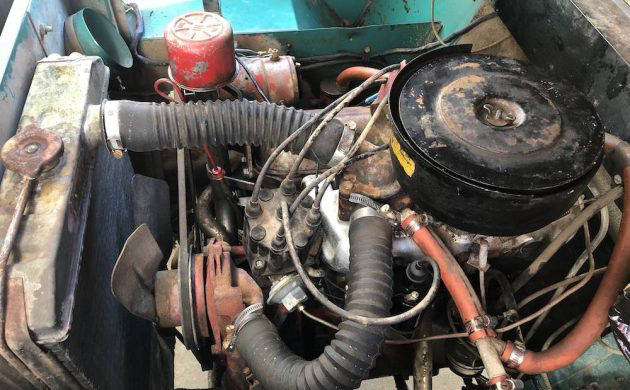 This is the engine, and you can see that evidence of the original vehicle color that I mentioned earlier. The engine is the original 152ci 4-cylinder engine which is hooked to a 3-speed manual transmission. The Scout does drive and run, but it appears that there is some "slip" in the rear differential. This could be something as simple as the incorrect oil being added to the differential, or it could indicate an issue with the clutch packs in the limited slip differential. This may be a simple fix, but only an inspection will tell for sure. The tires will also need replacing as they are quite old, and the brakes are also quite weak.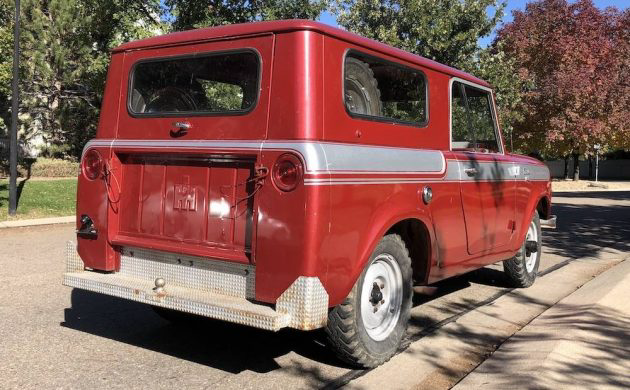 Looking at the worst case scenario, this Scout could require five new tires, the brakes might need to be rebuilt, and a replacement rear differential may need to be sourced and fitted. That list is the worst case scenario, so hopefully, the work required will be less. I suspect that it probably will be less. Reasonable Scouts of this vintage start in the market at around $10,000. You can find slightly cheaper ones than this vehicle, but the majority will require significant rust repairs along with mechanical repairs. Even if we factor in the worst case scenario, then this Scout at $8,500 could be a good thing.
Have something to sell? List it here on Barn Finds!